Ozzy Osbourne's Black Sabbath and Tom Jones might team up for bizarre collaboration
Guitarist Tony Iommi is keen to make a 25-year-old joke happen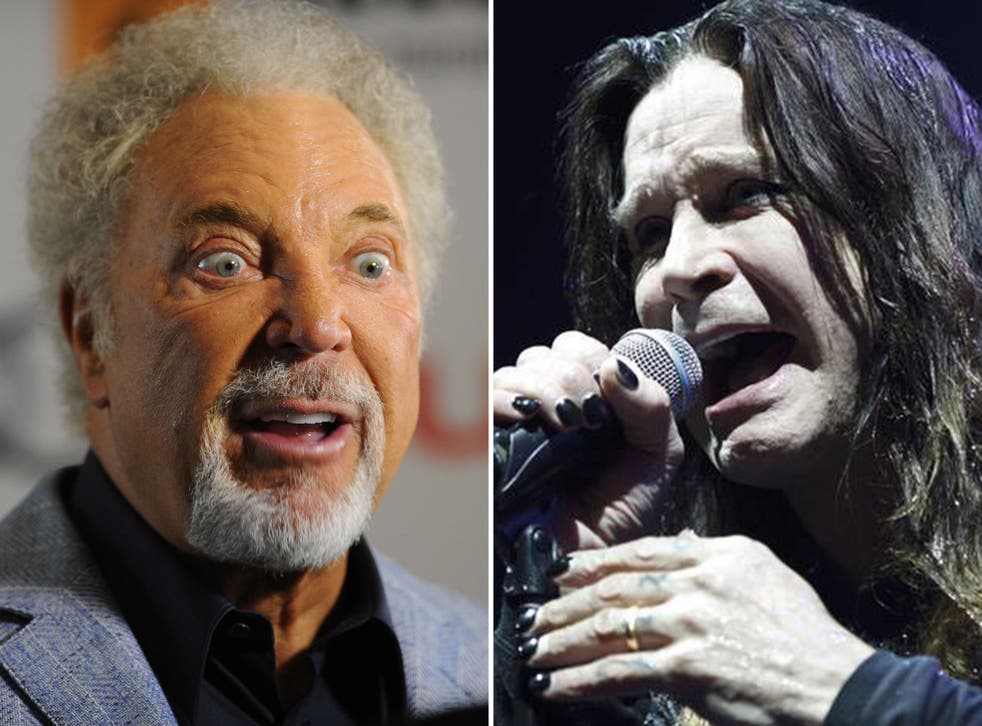 It would go down in history as one of the most bizarre collaborations ever, but heavy metal band Black Sabbath are keen to team up with legendary crooner Tom Jones.
Guitarist Tony Iommi has said that the idea began as a joke 25 years ago when an interviewer suggested the group make "a concept album about a mythical monster visiting a Welsh pit village" and invite the "Leave Your Hat On" singer on board.
"I was talking to Tom recently and he said 'Did you ever see that thing in the press about me joining you guys? It's not a bad idea, is it?'," Iommi told Team Rock.
The 66-year-old added: "I like Tom, he's good. I'd actually like to do something with him. It could work."
Black Sabbath are currently on tour following the release of 13, which topped the Official UK Album Chart to score the band their first number one in almost 43 years.
Lead singer Ozzy Osbourne hinted another album at Sweden Rock Festival last month but other reports suggest the group will split after their July gigs.
Jones has not responded to Iommi's comments.
Join our new commenting forum
Join thought-provoking conversations, follow other Independent readers and see their replies