Paul McCartney's hopes dashed as Sony buys Michael Jackson's slice of Beatles classics for $750m
The star outbid Paul McCartney for the rights to more than 200 Beatles hits including "Yesterday" and "Let It Be"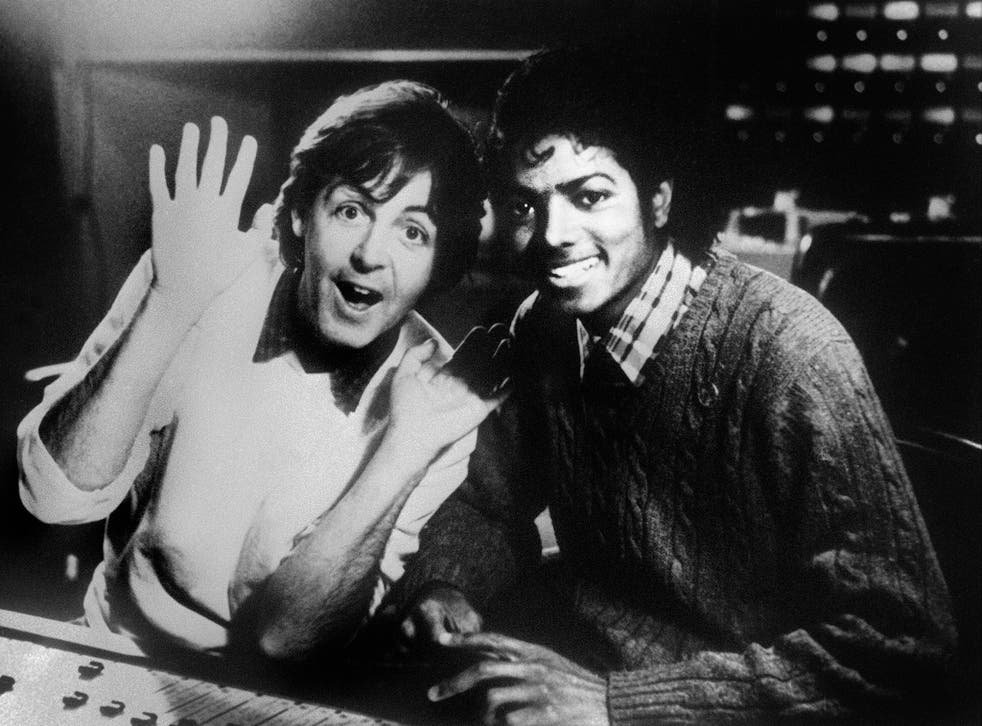 The debt-ridden estate of Michael Jackson will enjoy a £526m windfall after selling the stake it held in the music publishing business which owns The Beatles' classics to Sony.
Sony Corp has agreed to buy out the Jackson estate's 50 per cent interest in Sony/ATV Music Publishing for $750m, giving the entertainment giant complete control of the company.
Jackson's purchase of the ATV Music catalogue in 1985 for $41.5m was a move of great foresight in a career littered with financial disasters.
The star outbid Paul McCartney for the rights to more than 200 Beatles hits including "Yesterday" and "Let It Be", after becoming convinced that pop songs would become a long-term investment. Works by Bob Dylan, Alicia Keys and Taylor Swift have subsequently enhanced the value of the catalogue, which numbers 3 million songs.
The sale agreement will help reduce the Jackson estate's debts which currently stand at around $250m following his death in 2009 and give the late star's three children more financial security.
The Jackson estate still faces lawsuits, including a $10m claim from Thriller producer Quincy Jones, who claims he is owned royalties from posthumous releases.
Lenny Henry: Michael Jackson and me

Show all 17
However the transaction, which comes 21 years after Jackson and Sony formed a joint venture to manage the song rights, appears to end any lingering hopes McCartney might have of recovering the rights to The Beatles's songs.
He admitted his frustration over having to pay Jackson when he performed his songs. The licensing fee for a Beatles song, such as the use of "Tomorrow Never Knows" in a 2012 episode of Mad Men, can be as high as $250,000.
John Branca and John McClain, Jackson estate co-executors, said the Sony deal "further validates Michael's foresight and genius in investing in music publishing.
"His ATV catalogue, purchased in 1985 for a net acquisition cost of $41.5 million, was the cornerstone of the joint venture and, as evidenced by the value of this transaction, is considered one of the smartest investments in music history."
Sony exercised a right in the Sony/ATV contract in September 2015 that allowed one partner to buy out the other. The deal does not include the master recordings to Jackson's hits and his estate will maintain rights over all the songs written by Jackson, as well as a 10 per cent stake in EMI Music Publishing.
Analysts said Sony had underpaid for the 50 per cent stake, since music is rapidly moving towards a streaming model, where the underlying rights to songs, used in films, television shows and video games, are worth more than recording sales.
An investor group led by Sony/ATV acquired EMI Music Publishing for $2.2bn in 2011, adding songs by Beyoncé, Kanye West and Pharrell Williams to its catalogue.
Michael Lynton, Sony Entertainment CEO, said: "This acquisition will enable Sony to more quickly adapt to changes in the music publishing business, while at the same time continuing to be an unparalleled leader in the industry and a treasured home for artists and writers. All of us at Sony look forward to continuing to work with the Estate to further Michael Jackson's legacy in many different ways."
Join our new commenting forum
Join thought-provoking conversations, follow other Independent readers and see their replies