PJ Harvey invokes angry backlash after depicting Washington DC residents as 'drug-induced zombies'
'PJ Harvey is to music what Piers Morgan is to cable news'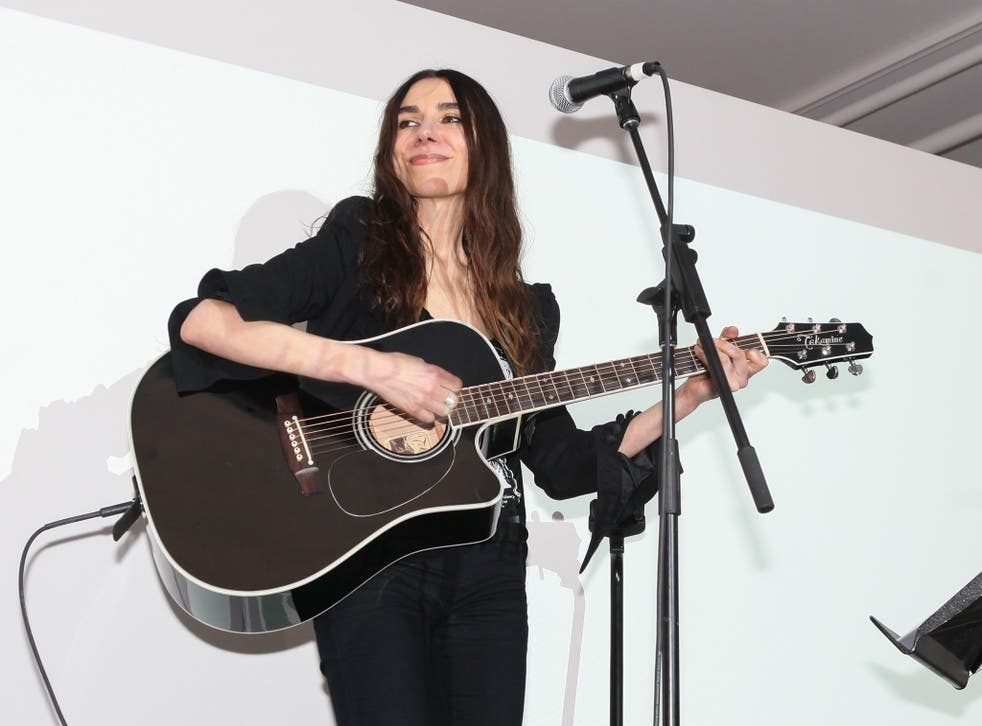 Not for the first time, PJ Harvey's social conscience has invoked an angry backlash, this time from citizens of Washington DC who object to her depiction of the American capital as populated by drug-induced "zombies".
The singer's bleak lyrics in the track The Community of Hope brand one DC school as a "s***-hole", identify one health facility as an "old mental institution" and label the Ward 7 neighbourhood as "drug town" before culminating in the doom-laden refrain: "They're gonna put a Walmart here, they're gonna put a Walmart here."
Washington dignitaries are outraged. Mayor Vince Gray described the track as an "inane composition", while his campaign treasurer Chuck Thies opted for a calculated anti-Brit barb. "PJ Harvey is to music what Piers Morgan is to cable news," he told DCist. The reserved double Mercury Prize-winning artist, who has been increasingly drawn to political observation in her song-writing, is not an obvious fellow traveller of ITV's brash Good Morning Britain presenter, who tried and failed to fill the shoes of Larry King at CNN.
PJ might have been even more pained by the response of the real Community of Hope, a non-profit organisation offering education, housing and healthcare to people in Ward 7. "We've found our neighbours struggling with drugs aren't zombies – they are living, breathing, feeling humans," it said in a statement. "They are moms and dads who focused on sobriety in a place where they stay united with their children. They heal, save, and plan for stability (and maybe even homeownership someday)."
The group noted that its Hope Apartments building was "right around the corner" from South Capitol, the street labelled by PJ as a "highway to death and destruction", and close to the Homeland Security Base she also referenced. It posed PJ a question: "By calling out this picture of poverty in terms of streets and buildings and not the humans who live here, have you not reduced their dignity?"
Polly Jean Harvey, 46, who has lived her life in Dorset and grew up in an isolated farmhouse, is not the most obvious chronicler of urban decay. But then neither does Washington's official documentation – describing Ward 7 as "distinguished by its leafy streets, single-family homes, transit stations and above all, its green space" - appear to give a true picture of the challenges faced.
It says something of Harvey's stature as an artist that Washington's locals have taken offence. The city, with its obvious disparities between the powerful and powerless, has long been the subject of criticism in popular music. Gil Scott Heron, in Washington, DC, described this "ball of contradictions" as "a mass of irony for all the world to see". Leadbelly, in Bourgeois Blues, implored black people "don't try to find you no home in Washington, DC".
PJ will no doubt cope with the uproar. Just over a year ago she was invited to be a guest editor for the BBC Radio 4 Today programme and invited contributions from the journalist John Pilger, Wikileaks founder Julian Assange and former Guantanamo Bay prisoner Shaker Aamer. Right-wing commentators complained that her programme amounted to "incomprehensible liberal drivel" and "left-wing tosh".
The Community of Hope is taken from her new album The Hope Six Demolition Project, which also includes tracks inspired by the singer's visits to Kosovo and Afghanistan.
Join our new commenting forum
Join thought-provoking conversations, follow other Independent readers and see their replies