Prog rock finally comes of age with launch of the first Official Progressive Chart
50 years on prog is undergoing a critical and commercial revival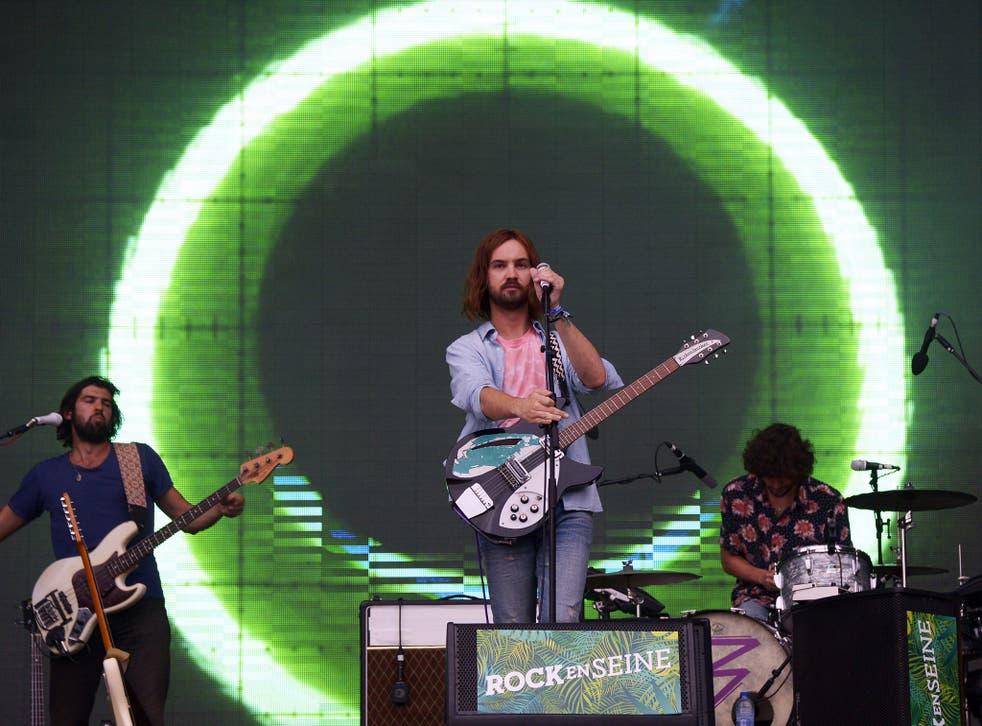 It's almost 50 years since the first be-caped musicians elevated rock music to a symphonic level of virtuosity. Now "prog rock" has finally come of age with the launch of the first Official Progressive Chart, compiled by the company which publishes the Top 40.
Derided during the punk era as portentious musical indulgence married to pseudo-mystical lyrics, prog is undergoing a critical and commercial revival.
The Official Charts Company has given the genre the stamp of approval by launching a new, monthly Official Progressive Albums Chart, based on vinyl & CD sales, downloads and streaming.
However those who associate prog with 70s titans such as Genesis, Yes and Emerson, Lake & Palmer may be surprised at the cutting-edge acts which dominate the top ten.
The first prog chart-topper is Currents, the new album by Tame Impala, the Australian psychedelic rock band formed by Kevin Parker in 2007.
The group has expanded its sonic palette of fuzzy guitars and pop melodies to embrace electronic sounds and R&B grooves on Currents, which opens with an eight-minute epic, Let It Happen.
Although Pink Floyd and former member Roger Waters feature in the first chart, the top ten also includes Public Service Broadcasting, an electronic duo which has revived the concept album with The Race For Space, a work tracing the battle between America and Soviet Russia to reach the moon, incorporating archive news samples.
The chart is a partnership with Prog Magazine, which has thrived alongside a resurgence of interest in experimental music. The task of defining what is and is not "prog", the source of countless student union debates down the years, falls to Prog's editor, Jerry Ewing.
"It was important that the chart isn't clogged up with the Best of Genesis. It had to feature the younger artists who are the lifeblood of the genre," Ewing said.
Enjoy unlimited access to 70 million ad-free songs and podcasts with Amazon Music Sign up now for a 30-day free trial
Sign up
"I went through every edition of the magazine over eight years and I pulled out a cross-section of the artists most likely to feature in terms of sales, because prog is such a broad church."
In Ewing's view, Tame Impala, whose album reached number three in the traditional chart, are classic prog. "There are many people out there who are into prog artists and just don't seem to know it. There's always been a heavy psychedelic side running through Tame's music and they've added an electronic vibe to their latest album. It's a perfect example of a modern-day use of prog influences to make very accessible music."
Ewing claims Radiohead, Muse, Kate Bush and the post-rock band Mogwai as prog, since they are all artists who "push the boundaries of musical convention" and are willing to pursue expansive and often complex instrumental passages. "It's not people wearing capes making something that sounds like it was recorded in 1972," he said.
Ewing hopes the chart, which the magazine will publish each month, will help cult prog acts like Tim Bowness and Finnish symphonic metal band Nightwish gain greater recognition. "The chart has been a while coming - roughly about 40 years," Ewing said. "When the Official Chart Company came to us we thought 'it's about time'."
Prog magazine hosts the annual Progressive Music Awards at Shakespeare's Globe on Thursday night. Tony Banks, the Genesis keyboardist, will receive the 2015 Prog God Award and the late Chris Squire, Yes bassist, will have the Virtuoso award named in his honour.
Martin Talbot, Chief Executive of the Official Charts Company, said: "We are delighted to be working with the progressive music experts at Prog Magazine to create this exciting new chart - and look forward to giving the most inventive artists working today a new showcase of their own, every month."
With prog largely being a genre best experienced over a double album (with gatefold sleeve), there is no equivalent singles chart.
Official Progressive Albums Chart – first Top 10
1. Tame Impala - Currents
2. Muse - Drones
3. Roger Waters - Amused To Death
4. Joe Satriani - Shockwave Supernova
5. Public Service Broadcasting - The Race For Space
6. Faith No More - Sol Invictus
7. Symphony X - Underworld
8. Pink Floyd - The Endless River
9. Tim Bowness - Stupid Things That Mean The World
10. Nightwish - Endless Forms Most Beautiful
© Official Charts Company 2015
Join our new commenting forum
Join thought-provoking conversations, follow other Independent readers and see their replies