The Independent's journalism is supported by our readers. When you purchase through links on our site, we may earn commission.
Queens of the Stone Age score first UK no.1 album with 'Villains'
US band shot straight to the top of the UK album charts with their seventh studio LP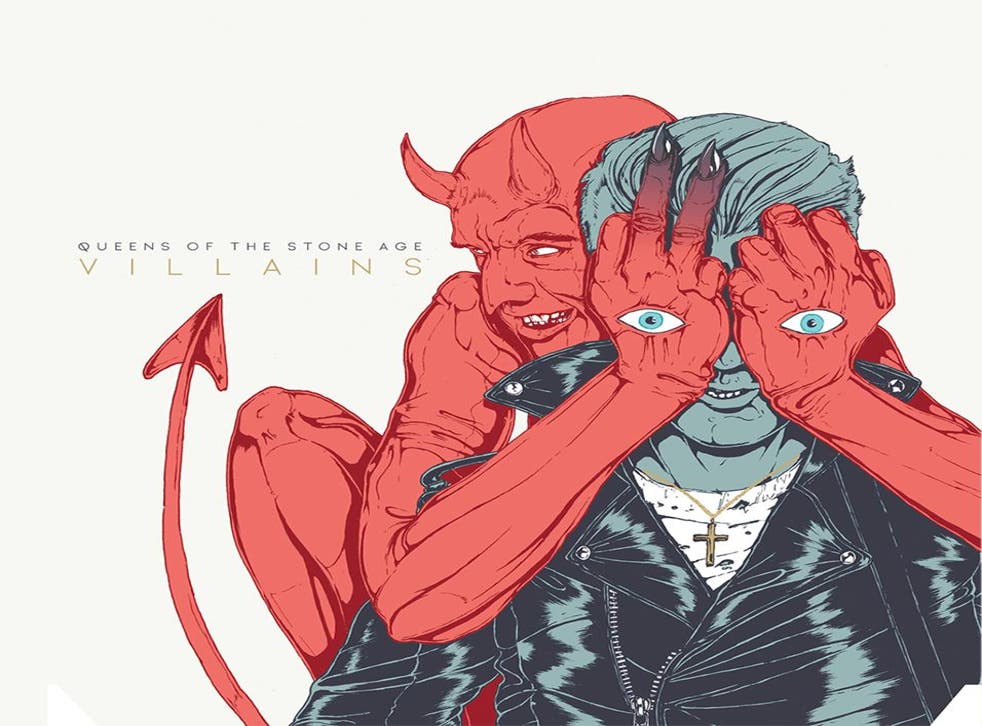 Queens of the Stone Age have achieved their first UK No.1 album with their seventh record Villains.
The US band clocked around 32,000 sales during the album's first week of release.
The Mark Ronson-produced album has knocked Ed Sheeran's ÷ [Divide] from the top spot.​
Homme, who is set to appear on CBeebies' Bedtime Story series, told NME that Ronson's involvement had helped "prune" their audience of "racist, homophobic, misogynistic assholes".
"The idea is to have our audience be an open-minded group of individuals, I think that's why even picking Ronson initially [was] to chase people away," he added.
The band tour the UK in support of the record from November, and will perform at venues including the SSE Wembley Arena, Manchester Arena, and Usher Hall in Edinburgh.​
Follow Independent Culture on Facebook
Join our new commenting forum
Join thought-provoking conversations, follow other Independent readers and see their replies