Quincy Jones says 'The Beatles were the worst musicians in the world'
Plus he talks about dating Ivanka Trump and who killed John F. Kennedy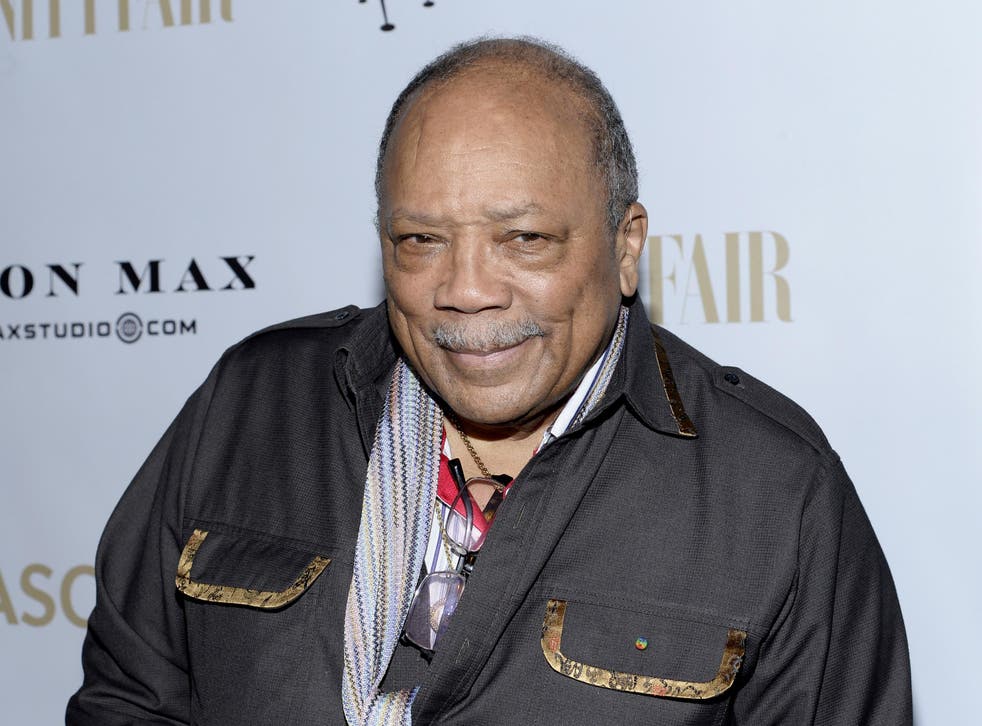 Quincy Jones says he thought The Beatles were "the worst band in the world" the first time he heard them.
In a new interview with Vulture he was asked his first impressions of them, and described them as "no-playing motherf******" - and he tore into Sir Paul McCartney as "the worst bass player I ever heard".
Jones then took aim at Ringo Starr's musical ability when he was arranging "Love Is a Many Splendoured Thing" with producer George Martin for Starr's 1970 solo record.
Quincy Jones shoots down Taylor Swift 'We need f***ing songs, not hooks'
He said, "Ringo had taken three hours for a four-bar thing he was trying to fix on a song. He couldn't get it. We said, 'Mate, why don't you go get some lager and lime, some shepherd's pie and take an hour-and-a-half and relax a little bit."
It was then that Jones recruited jazz drummer Ronnie Verrell into the studio who "came in for 15 minutes and tore it up."
He said, "Ringo comes back and says, 'George, can you play it back for me one more time?' So George did and Ringo says, "that didn't sound so bad." And I said, 'Yeah motherf***** because it ain't you.'
Regardless of what Jones thought about Starr's talents, he called him a "great guy."
Jones went on to say he wasn't a huge fan of rock because it "ain't nothing but a white version of rhythm and blues."
But the 84-year-old praised Eric Clapton and Cream and went crazy over Microsoft co-founder Paul Allen's musical skills.
Throughout the piece, the legendary producer covers a wide range of topics including who killed John F. Kennedy, Michael Jackson, Bill Cosby and dating Ivanka Trump.
He repeatedly says he can't talk about certain things in public, but did throw in some intriguing nuggets of information.
Jones called Michael Jackson "Macchiavellian" saying, "I hate to get into this publicly, but Michael stole a lot of stuff. He stole a lot of songs. [Donna Summer's] "State of Independence" and "Billie Jean."
He also delved into his friendships with his elite social circles.
Jones calls Weinstein a "jive motherf*****" and a "bully," but he won't talk about whether or not the allegations against his friend Cosby were a surprise to him.
He talks about going cha-cha dancing with Marlon Brando who "was the most charming motherf****** you ever met."
Jones said, "He'd f*** anything. Anything! He'd f*** a mailbox."
When Jones describes his interactions hanging out with Trump - who he describes as "a megalomaniac" and "narcissistic" - he throws in the fact that he used to date Ivanka.
"Twelve years ago. Tommy Hilfiger, who was working with my daughter Kidada, said, 'Ivanka wants to have dinner with you.' I said, 'No problem. She's a fine motherf*****.' She had the most beautiful legs I ever saw in my life. Wrong father, though."
Jones is close with the Clintons and explained why he thought people dislike Hillary Clinton, "It's because there's a side of her - when you keep secrets, they backfire."
He also claimed he knows who killed John F. Kennedy. "[Chicago mobster Sam] Giancana," he says. "The connection was there between Sinatra and the Mafia and Kennedy. Joe Kennedy - he was a bad man - he came to Frank to have him talk to Giancana about getting votes."
Join our new commenting forum
Join thought-provoking conversations, follow other Independent readers and see their replies