Radiohead new song 'Burn the Witch' video animator confirms it is about Islamophobia and the refugee crisis
The juxtaposition of cute cartoon characters with dark themes has successfully creeped everybody out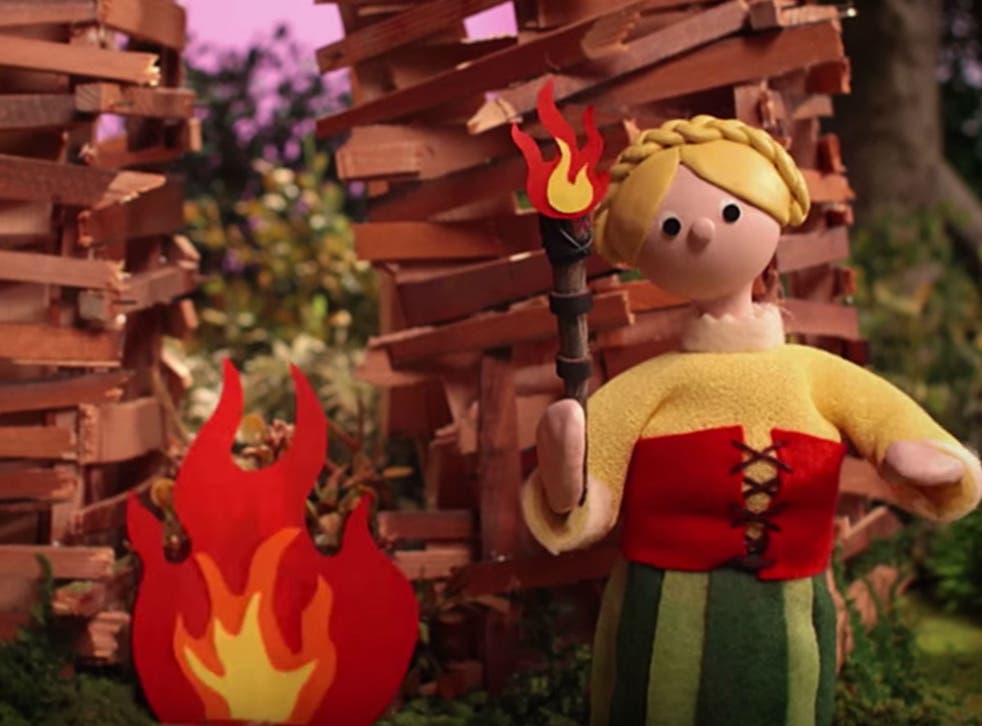 Radiohead's sinister, Wicker Man-esque video for new song "Burn the Witch" is a comment on the refugee crisis in Europe, its stop-motion animator has revealed.
Virpi Kettu, who worked on the project alongside director Chris Hopewell, has confirmed that the band wanted to use their much-hyped release to draw attention to paranoia, anger and Islamophobia sparked by the "blaming of different people…the blaming of Muslims".
Kettu suggested during an interview with Billboard that Radiohead's creepy ploy of sending strange "We know where you live" postcards to fans was meant to reflect the "current insecurity and blame game spawned by anti-immigration politicians".
She explained that the juxtaposition of cute cartoon characters with dark visual and sonic themes was intentional: "They wanted the video to contrast with what they're playing and to wake people up a bit."
Kettu added that the video was influenced by Robin Hardy's 1973 horror film The Wicker Man, as well as British children's TV series Trumpton, which ran during the Sixties and featured all-white stop-motion puppets living in an idyllic rural village.

Billboard, however, has added a disclaimer to its interview with Kettu, stating that her opinions "do not necessarily reflect those of the band, the video's director or any of the band's representatives". So, as is always the way with Radiohead, the mystery continues.
The dark art of Radiohead

Show all 10

"Burn the Witch" has been viewed more than 6.6 million times on YouTube since launching at 4pm on Tuesday afternoon. It is thought to be Radiohead's first track from their upcoming ninth album.
The follow-up to 2011's King of Limbs, rumoured to be called Dawn Chorus, is yet to receive a release date but is widely expected to drop in early June.
Join our new commenting forum
Join thought-provoking conversations, follow other Independent readers and see their replies