Radiohead's Thom Yorke surprises handful of 'drunk hippies' with secret festival gig
The 'Creep' singer played a DJ set at Cornwall's Leopallooza on Saturday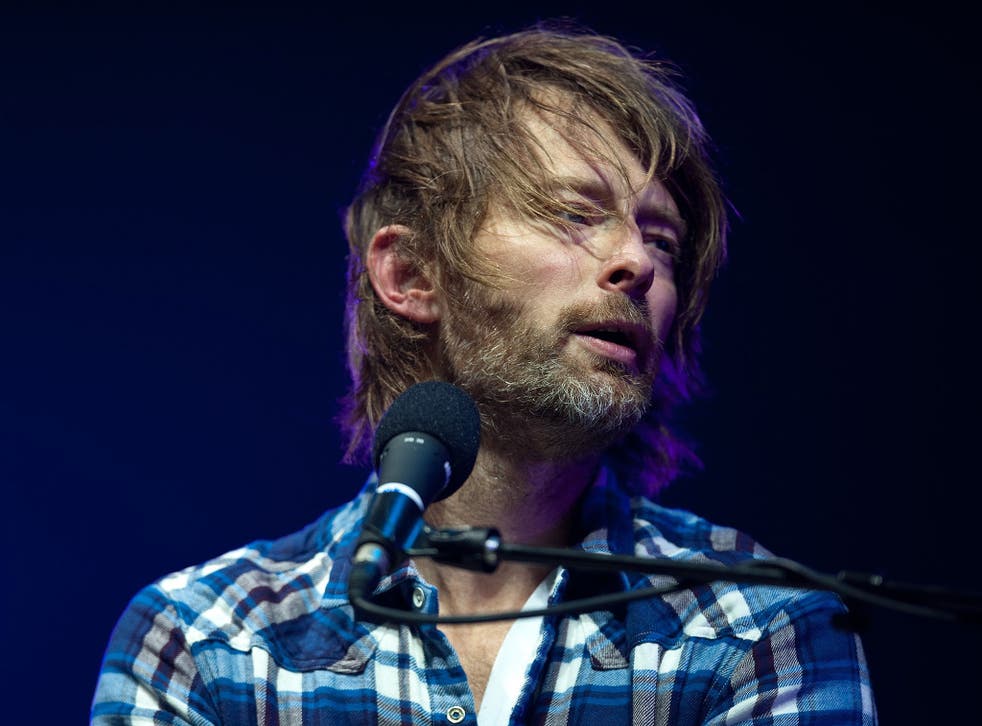 Thom Yorke gave a handful of people the best surprise of their lives at Cornwall's Leopallooza music festival on Saturday night.
The Radiohead frontman took to a small stage in the backstage area at 12.30am to perform an exclusive, unannounced set alongside DJ Samo.
"Thom is a good friend of the festival and he understands the DIY ethos of this independent event," festival organiser Cai Waggett told Pitchfork.
"(His appearance) was purposely kept quiet until very close to the performance so as not to overshadow anything else going on at the time."
Waggett also cleared up reports that Yorke was seen "barn dancing" with locals who had "no idea who he was", confirming those rumours as false.
Around 30 people were present for the secret gig, with one festival-goer sharing their excitement with the Evening Standard.
"He's probably the most influential artist of the past decade and here he is prepping to play to half a dozen drunk hippies," they said.
Yorke is no stranger to small-scale shows, having performed similar gigs at Glastonbury and Corsica Studio, and Leopallooza in 2013 too.
Described as "the best house party in a field", the weekend festival saw a range of bands including Foxes, Fenech-Soler and Dry the River perform at Lower Exe Farm in North Cornwall.
Yorke's bandmate Jonny Greenwood confirmed last month that the OK Computer group will begin recording their ninth album in September.
The band's last album, The King of Limbs, was released in 2011. Since then, Yorke has toured with Atoms for Peace and Greenwood has written the soundtrack to Paul Thomas Anderson's Inherent Vice.
Join our new commenting forum
Join thought-provoking conversations, follow other Independent readers and see their replies