Record Store Day 2014: Jack White attempts to record 'world's fastest released record'
Former White Stripes frontman will try to get music from studio to store in quickest time possible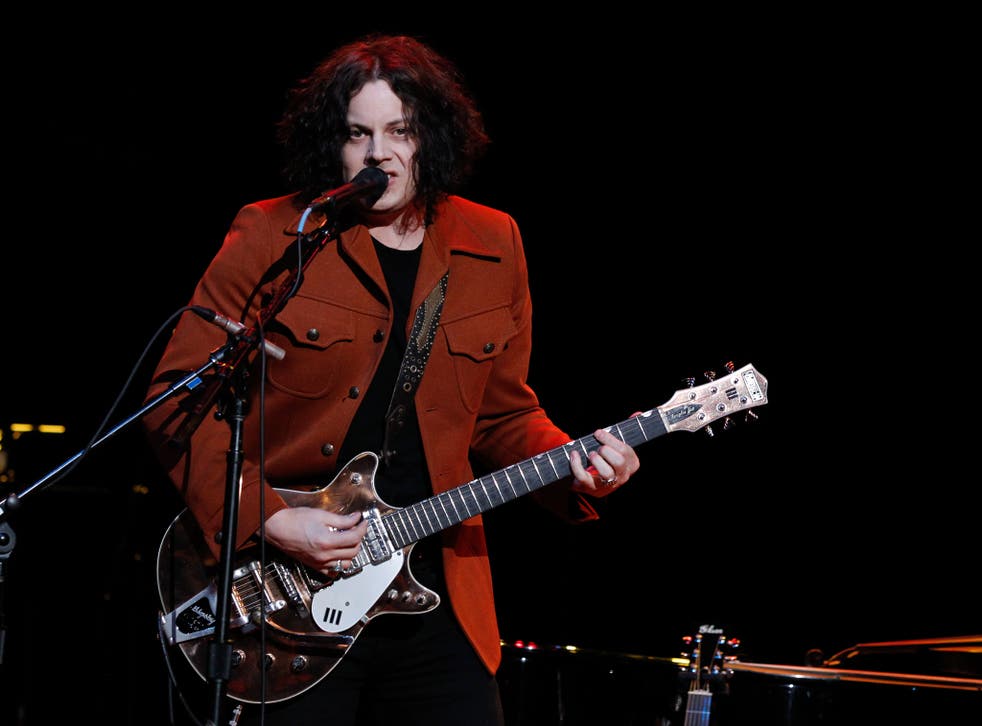 In 1956 it reportedly took Elvis seven hours to cut a record, released five weeks later. The speed of the process was, at the time, considered remarkable.
A little over a decade later, when the by then very famous Rolling Stones fled to France to record Exile on Main St, the speed of the process had deteriorated. It took four years – between 1968 and 1972 – to write and record the album, punctuated by bickering, drug use and re-recordings.
Now, more than half a century later, the accepted wisdom that producing a record must be a laborious process, plagued by indecision and constant revision, has been turned on its head.
Today in Music City – Nashville, Tennessee – Jack White, the former White Stripes frontman, is attempting to break the record for the "world's fastest released record" from studio to store.
His bid, marking Record Store Day, an annual tradition that started in the US seven years ago to unite artists, fans and independent record stores around the world, will begin with a live performance of the title track from his upcoming album, Lazaretto, which will then be cut straight to vinyl.
The 'direct-to-acetate' recording process was recently revived by White through his independent record label, Third Man Records, with a live release series from the likes of Neil Young, Seasick Steve and The Shins.
Following White's recording, the masters will be taken from Third Man Records' innovative blue room, incidentally the only live venue in the world where artists can record live shows straight to vinyl, to United Record Pressing, the one-stop record making shop.
There, they will be pressed before being transported back to Third Man HQ, where they will be sold for one day only.
And, as long as fans are queuing up to buy the single, United will continue to press and deliver to Third Man to meet demand.
"This project is unprecedented as far as I know," said Brian Jackson, author of The Music Producer's Survival Guide. "This process usually takes a few months to up to a year for a full-length album. For a single release, average time would be a few months; a few weeks would be quick."
The world's current "fastest album release", according to Guinness World Records, belongs to Vollgas Kompanie. The Swiss polka trio released their album, Live, on 16 August 2008, the day after it was recorded.
But with just a few hours to play with, what element of the production process might prove the most time-consuming for White?
Record Store Day 2014: Best UK exclusives

Show all 20
"Recording the song usually takes the longest time, followed by mixing and then mastering," said Jackson. "For one song, it can easily take a day or two to record everything. Then it's another day to mix it, then an hour to pre-master it and then a few more hours to make the master disk, depending on the specific manufacturing process.​"
If White was recording and releasing a digital record this Saturday, his endeavour would be a whole lot simpler, added Jackson, who anticipates the future of music production will be "a continued digitisation of most processes, using a hybrid of analogue and digital tools".
"Digital is much easier to replicate than acetate," he said. "It is faster. To copy digital files on your computer, you just drag them to another drive. To copy analogue, you have to play it in real-time from one device to another. Plus, digital is known for its perfect copies but with analogue, a copy of a copy loses quality with each generation.
"It also costs a lot less to produce music with digital equipment. White is doing a hyper-speed version of an old-school approach. No one does anything like this these days, certainly not big name artists."
A spokesperson for Guinness World Records told The Independent that it had not had any contact from Jack White, or any of his representatives, but that they do monitor a record category for the "fastest time to record and release a single on vinyl".
"We're currently researching the subject to see if White's record proposal of five hours to complete the process will indeed qualify as a record," said Damian Field, PR manager at Guinness. " We have to ensure that nobody has done it faster. We'll be in a position to confirm this next week."
To find out more about Jack White's record-breaking attempt, visit thirdmanrecords.com
Join our new commenting forum
Join thought-provoking conversations, follow other Independent readers and see their replies