Rihanna posts scathing tweet about Trump for using her music at his 'tragic' rallies
Grammy award-winning artist recently announced her support for Democratic candidate Andrew Gillum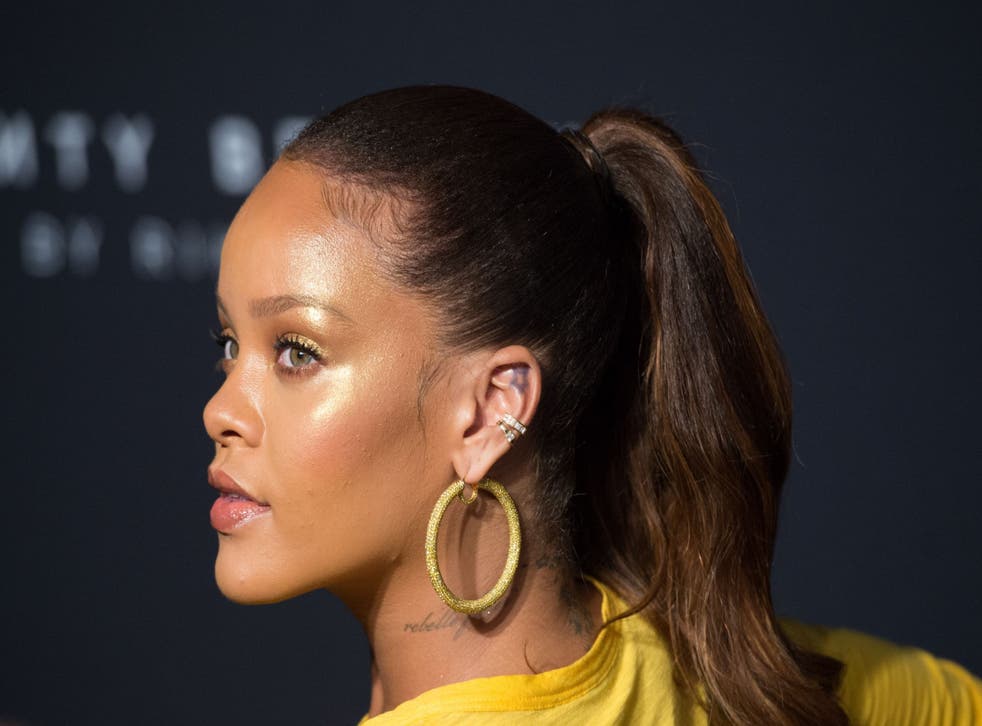 Rihanna has become the latest musician to condemn Donald Trump for using her music at Republican rallies.
The Barbadian artist's attention was drawn to a tweet by the Washington Post's White House beureau chief Philip Rucker, who wrote: "Trump's rallies are unlike anything else in politics. Currently, Rihanna's 'Don't Stop the Music' is blaring in Chattanooga as aides toss free Trump t-shirts into the crowd, like a ball game. Everyone's loving it."
In response, Rihanna tweeted: "Not for much longer... me nor my people would ever be at or around one of these tragic rallies, so thanks for the head's up Philip!"
The Grammy award-winner is the latest prominent artist to denounced Trump for using their music to promote causes they do not believe in. Most recently, Pharrell Williams sent a legal challenge over his use of the song "Happy" on the day of the Pittsburgh synagogue massacre.
Pharrell's lawyer noted that there was nothing "happy" about "the tragedy inflicted upon our country on Saturday" and said "no permission was granted for your [Trump's] use of this song for this purpose".
According to the letter, Williams will "not allow" Trump to use music from his back catalogue at any future event.
Prior to her tweet about "Don't Stop the Music", Rihanna had endorsed Democratic candidate Andrew Gillum for governor of Florida in the upcoming midterm elections.
Support free-thinking journalism and attend Independent events
"You have the opportunity to make history this election," she wrote on Instagram, addressing the US voters who will head to the polls on Tuesday 6 November. "The US has only had four black governors in its entire history, and we can help make #AndrewGillum the next one and Florida's first!"
Join our new commenting forum
Join thought-provoking conversations, follow other Independent readers and see their replies