Robbie Williams on Life Thru a Lens - the album that saved his life and career
Britain's most-successful solo artist to relive the making of his career-defining 1997 album for special BBC programme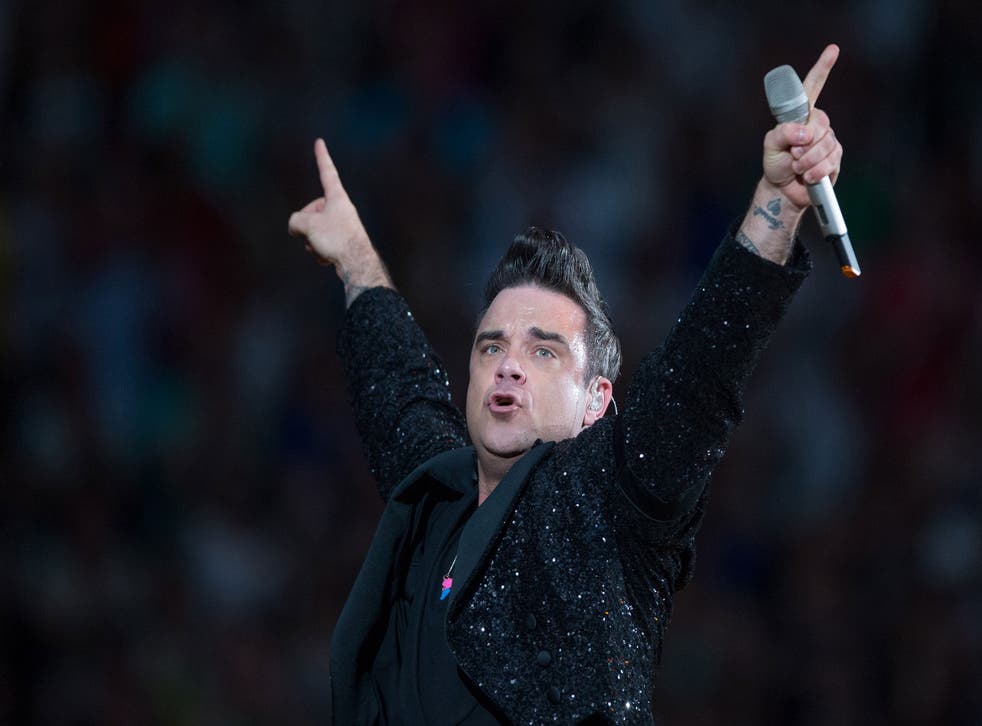 Robbie Williams is to give live performances of songs including "Angels" and "Let Me Entertain You" for a special BBC programme in which he will talk of how he rescued his life and career with his first solo album Life Thru a Lens.
Britain's most-successful solo artist of all time has agreed to go into the BBC's historic recording studios at Maida Vale in London to relive the making of his career-defining 1997 album and discuss his reasons for leaving the boy band Take That.
The special programme, for Radio 4's Mastertapes series, will be recorded later this month and will focus on one of the most difficult periods of the singer's life. After leaving Take That, he put on weight and was heavily using alcohol and drugs. He found himself in rehabilitation before the solo album was even released.
Mastertapes presenter John Wilson said he was delighted that Williams had decided to reveal the secrets behind a record that was made after the singer met up with the songwriter and producer Guy Chambers. "It's amazing to think of now," he said. "He walked out of the biggest boy band in the country and then tried to launch his own career. There were a lot of people at the time saying he's all washed up, it's all over, he's a mess."
The album was not immediately a great success, selling 30,000 copies and reaching number 11 on the chart, but sales were transformed by the fourth single "Angels", which was released eight months later and became an international hit. The provenance of that song has been the subject of some conjecture, with Williams, Chambers and the Irish songwriter Ray Heffernan being variously credited with its composition.
Wilson said he expected Williams to give intimate renditions of the album's hits and the song-writing process. "The whole point of the programme is that he's sitting there with his guitar to illustrate bits of the songs. We normally get two or three and sometimes six or seven live songs. They are stripped back and usually very revealing versions - you are going to hear "Angels" and "Let Me Entertain You" in a way you won't have heard them before."
The interview with Williams will be broadcast in two 30-minute segments on consecutive days. The Mastertapes series, which begins on 11 November, will include the folk singer David Crosby talking about his debut 1971 solo album If I Could Only Remember My Name. In another episode, Jazzie B and Caron Wheeler from Soul II Soul will describe the process behind their landmark 1989 album Club Classics Vol. I. Scottish songwriter Edwyn Collins will discuss his 1994 album Gorgeous George, which featured the hit "A Girl Like You".
Join our new commenting forum
Join thought-provoking conversations, follow other Independent readers and see their replies