Sherlock season four: Detective will be 'less of a d**k in new series', Benedict Cumberbatch says
Cumberbatch returns to the acclaimed show in 'The Six Thatchers' on New Year's Day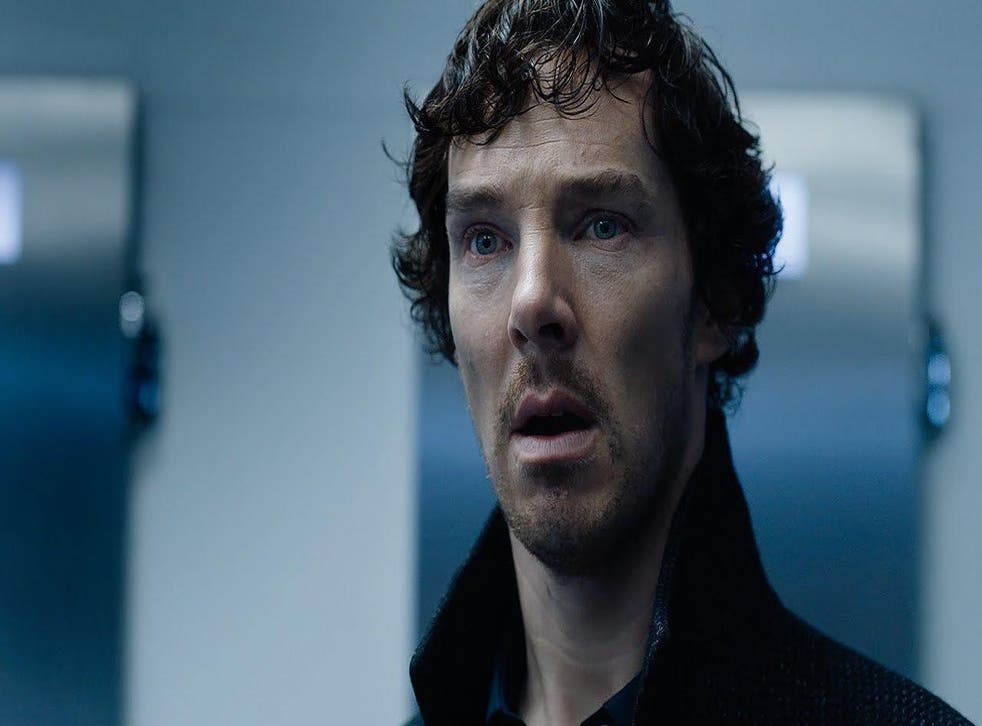 Sherlock season four kicks off on Saturday night with 'The Six Thatchers', two years after the season three finale.
At a recent screening of episode one in London, Benedict Cumberbatch, Martin Freeman and Amanda Abbington joined creators Steven Moffat and Mark Gatiss in a Q&A where they discussed how the series has developed.
One thing that emerged from the evening is that Sherlock will be "less of a d**k" in series four, while Watson will be "more of a d**k", Deadline reports.
The opening episode will see Scotland Yard in need of assistance over a mysterious case, but Sherlock is interested in one of the more trivial-seeming details: why someone is destroying images of Margaret Thatcher.
Benedict Cumberbatch told The Independent in an interview that the chemistry between the two leads is what makes this version of Sherlock quite so compelling: "People just love the relationship between Sherlock and John.
Sherlock's demons are back to haunt him in the new trailer
"They're both very self-aware and affectionate, but also very truthful with one another. They are a really complementary team. John humanises Sherlock, and Sherlock gives John a shot of adrenaline and adventure and the chance to live a life less ordinary. That's a very potent combination."
Freeman added that "Sherlock is the brains and John is the heart of the show. He [Watson] does like Sherlock because they complement each other in that friendship, as they both bring something to it.
"If he hadn't met Sherlock, John wouldn't be in the middle of the most fun, exciting stories happening in London, with proper death and proper peril and intrigue and all of that. So I think that's why John keeps coming back to Sherlock."
Co-creator Gatiss previously revealed that the unofficial alternative title for episode one is 'The Three Watsons', because the arrival of baby Rosamund changes the dynamic between characters and disrupts the bromance between Sherlock and Watson.
Sherlock season four, episode one airs on New Year's Day on BBC1 at 8.30pm.
Join our new commenting forum
Join thought-provoking conversations, follow other Independent readers and see their replies