Slash wants a Guns N' Roses reunion: 'It might be fun, never say never'
Whether frontman Axl Rose could ever be convinced remains in doubt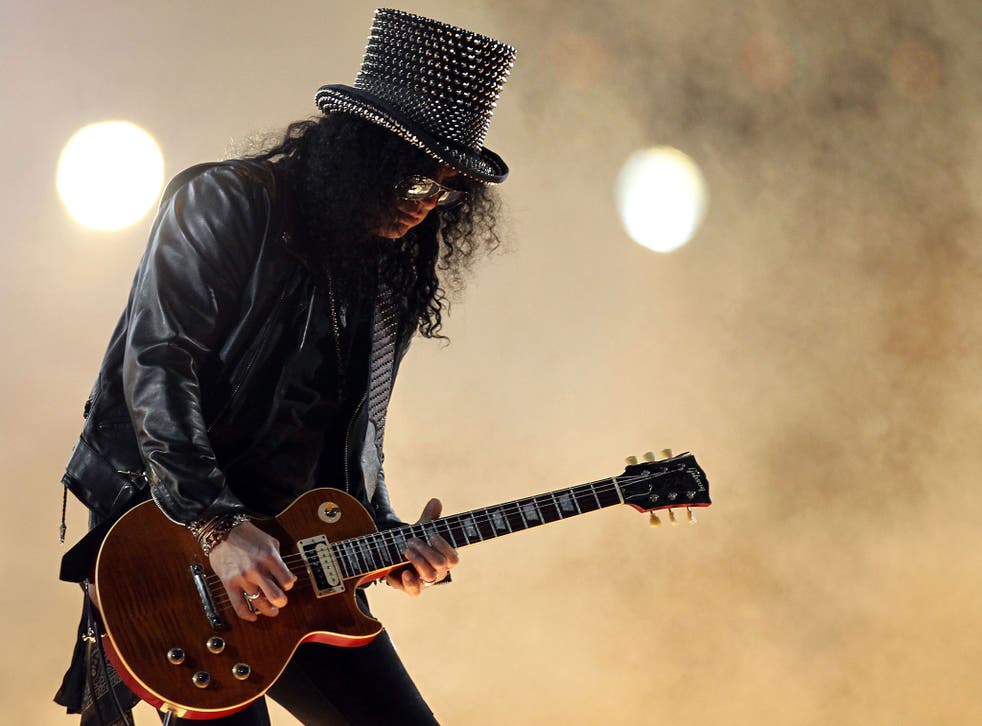 Slash has reignited hopes that a Guns N' Roses reunion may still happen after saying "it might be fun".
The band's lead guitarist, real name Saul Hudson, left in 1996 and went on to co-found supergroup Velvet Revolver but hasn't ruled out a trip back in time.
"It's been one of those things that's been talked about by everybody but us for over the last 18, 19 years," he told CBS News. "[Frontman Axl Rose and I] haven't really talked in a long time, but a lot of the tension has dissipated."
The best and worst comebacks

Show all 10
Rose and Slash's "artistic differences" were well-documented, with Slash angered by Rose showing disrespect to the fans by insisting they always arrived on stage late. Rose memorably called Slash a "cancer" in a 2009 interview, which pretty much says it all.
"We don't have all those issues anymore. It's not a lot of controversy. It's something that is more perpetuated by the media, more than anything," Slash continued.
"I got to be careful what I say. I mean, if everybody wanted to do [a reunion] and do it for the right reasons, I think the fans would love it. I think it might be fun at some point to try and do that. Never say never."
Rumours have been circulating online that Guns N' Roses are planning a world tour for 2016 but neither this nor a new album have been confirmed.
The closest the band came to a reunion was in 2012 when they were inducted into the Rock and Roll Hall of Fame. Rose declined the honour and rhythm guitarist Izzy Stradlin also failed to turn up.
Join our new commenting forum
Join thought-provoking conversations, follow other Independent readers and see their replies