Sleep: Max Richter to play longest continuous piece of music ever broadcast live on BBC
The British composer will begin the eight-hour 'lullaby for a frenetic world' at midnight on 26 September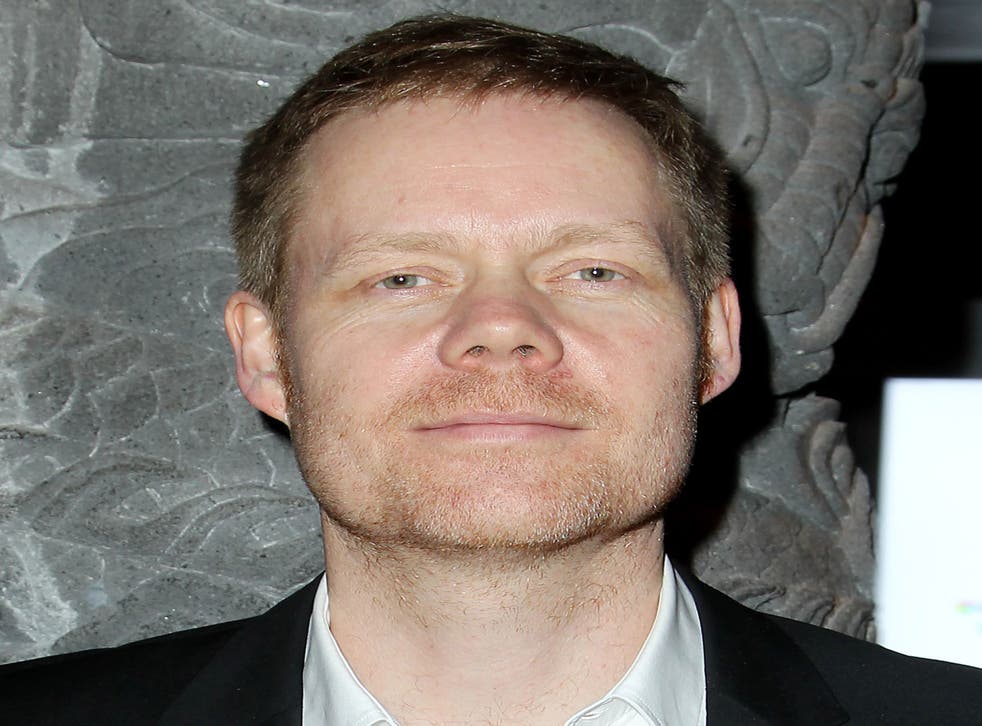 For most performers, nothing is more disrespectful than a snoozing audience member. But Max Richter takes a different view.
"If the audience stays awake during my performance I will consider it the greatest insult," says Max Richter, the classical composer who hopes his latest work will send the nation to sleep.
BBC Radio 3 is to air the world live broadcast premiere of Sleep, an epic eight-hour "lullaby for a frenetic world," which Richter has designed to transport listeners gently into slumberland.
The longest single continuous piece of music ever broadcast live on the BBC, the British composer will begin the performance of his trance-inducing experimental work, accompanied by a small ensemble, at midnight on 26 September.
The premiere will be staged at the Wellcome Collection in London in front of an invited audience of around 20 people. Instead of seats, the venue will provide beds and the lights dimmed to encourage an appropriately somnolent atmosphere in the Reading Room.
One of the longest pieces of music ever recorded, the gently pulsing Sleep is released on 5 September as an extended stream and download through Deutsche Grammophon – listeners are advised to place their devices on sleep mode to avoid distractions.
The most controversial music performances

Show all 11
Composed in consultation with renowned American neuroscientist David Eagleman, Sleep is "an experiment into how music and the mind can interact in this other state of consciousness, one we all spend decades of our lives completely immersed in, but which is so far rather poorly understood," Richter said.
Inspired by Bach, punk rock and ambient electronica, Richter, who plays the piano and synthesizer, won acclaim for his score accompanying Wayne McGregor's ballet Woolf Works at the Royal Opera House.
If listeners don't drift off during Sleep, Richter, 49,will have failed. "The piece is an investigation into how music and consciousness connect in a sleep state. Some people might try and stay awake but my greatest hope is that people sleep through the broadcast," he told The Independent.
Enjoy unlimited access to 70 million ad-free songs and podcasts with Amazon Music Sign up now for a 30-day free trial
Sign up
Won't snoring be a distraction to both audience and performers? "There's all kinds of snoring. There's the almost inaudible purring sound and the angry loud kind of snoring. That could be problematic."
Richter himself will have to stay awake during the marathon performance. "It's quite a challenge. We'll try to sleep as much as possible beforehand. I'd like to be in that slightly jetlagged state."
"I'll be onstage for almost all of it but here are little breaks for everybody. It's like a laboratory experiment. We're going to figure out how to do it as we're doing it."
The performance may be largely unmemorable for listeners. "There is a continuity of landscape in the music. People might wake up and find themselves in a familiar space. It's partly inspired by Bach's Goldberg Variations, there are 30 sequences within it. It's a bit like walking around a sculpture and seeing slightly different patters but it's still the same sculpture. I hope Radio 3 won't have to interrupt it for the news."
Sleep will be broadcast as part of Why Music?, a free weekend of public events and broadcasts from Radio 3 in partnership with Wellcome Collection, which will include lectures and debates from neuroscientists, psychologists and psychiatrists.
Alan Davey, Controller, Radio 3 said the overnight broadcast would "bring an added dimension to the night for sleeping listeners everywhere. The impact of music on the human mind is a subject for debate and investigation, and is the key question at the heart of Radio 3's broadcast weekend from Wellcome Collection."
Sleep isn't quite the longest piece of music ever conceived. John Cage's ongoing, 639-year organ work As Slow As Possible, which began in Germany in 2001, is believed to hold that honour.
Join our new commenting forum
Join thought-provoking conversations, follow other Independent readers and see their replies