Slipknot unveil first new song in six years 'The Negative One'
Track is the first piece of new material since death of bassist Paul Gray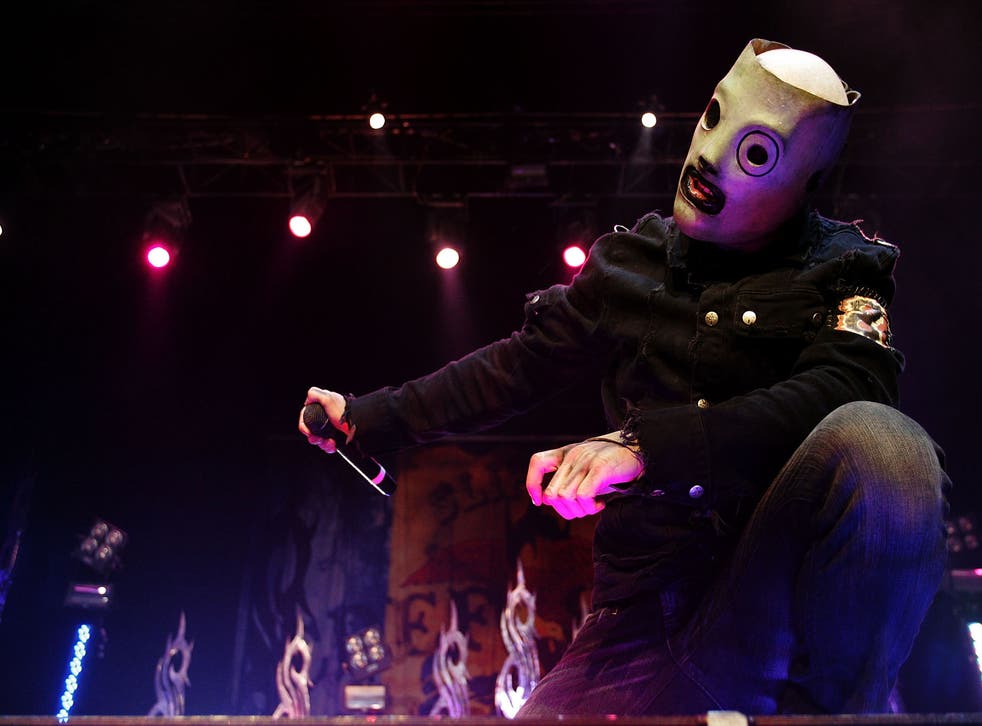 Slipknot have unveiled their first piece of music in six years from the band's forthcoming album.
The band revealed the new track, "The Negative One", on their website Slipknot1.com, their first release since 2008's All Hope Is Gone.
The new material is the band's first since the departure of drummer Joey Jordison in 2013 and the death of bassist and songwriter Paul Gray in 2010.
Slipknot's Corey Taylor has been teasing the album's release throughout the summer and recently told rock music news site Loudwire that the LP was "98 per cent done".
He said: "It's been a real positive experience just from an artistic and lyrical standpoint. There's something very vital with what we're trying to do. There's something very visceral with the emotion we're playing with and trying to tell the story of a band that's gone through hell, and yet we're back. It's been really fulfilling."
The band are due to release a video for "The Negative One" on 5 August.
The forthcoming album will be the US metal band's fifth release following their 1999 self-titled debut, 2001's Iowa, 2004's Vol 3 (The Subliminal Verses) and their most recent record All Hope Is Gone.
The group have yet to reveal who will be performing in the rhythm section on the album following Gray's death.
The band recently announced the line-up for its pre-Halloween event Knotfest in California, featuring 60 bands curated by Slipknot including Danzig, Five Finger Death Punch, Volbeat, Killswitch Engage and Anthrax.
Join our new commenting forum
Join thought-provoking conversations, follow other Independent readers and see their replies