Spandau Ballet to release first studio album since 1989
The group made the announcement on Twitter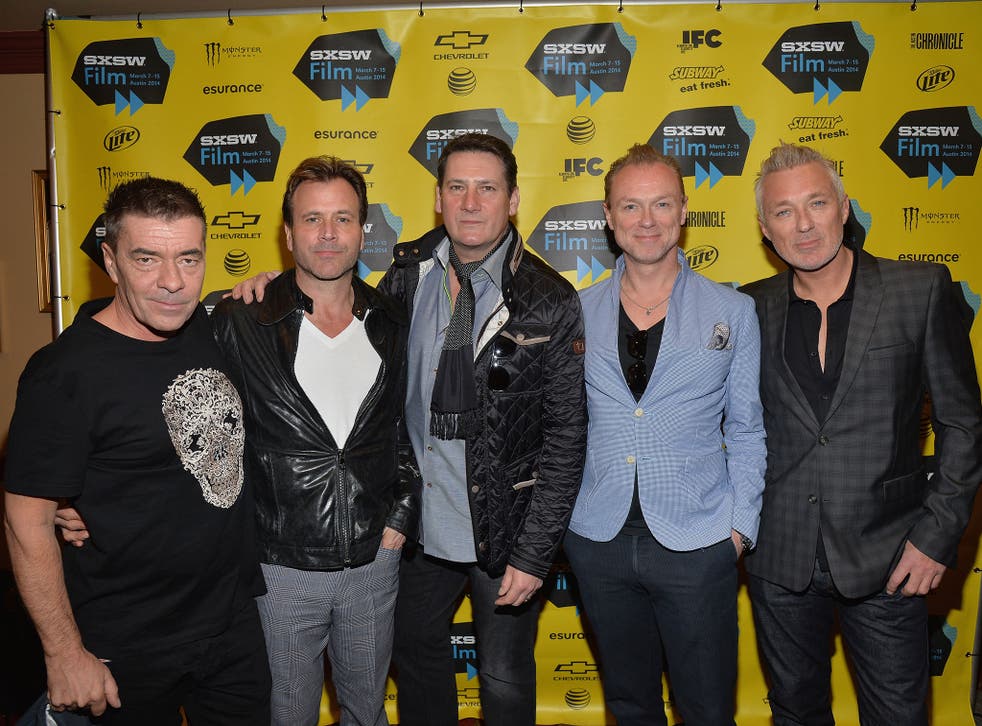 Eighties new wave band Spandau Ballet are working on new material for their first album in 25 years.
The five-man band made the announcement on their Twitter account last week, along with the news that they will be working with veteran producer Trevor Horn. They last worked with Horn on the Band Aid single Do They Know It's Christmas? in 1984.
Gary Kemp posted a picture of the group with Horn at Sarm Studios last Wednesday and tweeted: "Guess what, we're working with this genius. And before you say anything, Martin isn't in today...".
Since the announcement, the band have been sharing photos and tweeting from the recording studio.
Kemp posted: "My bro @realmartinkemp lays down Spandau bass while Trevor looks on" and "Guitar overdubs for new songs in progress. Obviously enjoying it too".
While his brother Martin posted "@garyjkemp smashing it in the Studio today laying down guitar on new @Spandau_Ballet tracks!"
The band split in 1989 after releasing their album Heart Like a Sky and became locked in a legal battle with each other. Singer Tony Hadley, drummer John Keeble and saxophonist Steve Norman unsuccessfully sued Gary Kemp over royalties.
However, the band put aside their differences and Spandau Ballet reformed in 2009 for a reunion world tour. They also released the album Once More, which consisted of re-recordings from their back catalogue and two new songs.
Martin Kemp even told ITV's Daybreak that the reunion gigs were the highlight of [his life], saying "It was the best year of my life, getting back together with guys that I'd missed for years".
As well as a new album, Spandau Ballet will be releasing a documentary called Soul Boys Of The Western World, which is set to be out in October.
Join our new commenting forum
Join thought-provoking conversations, follow other Independent readers and see their replies