Staind frontman Aaron Lewis stops mid-song to call crowd out for 'molesting' crowd-surfing teen girl
"Your f***ing mothers should be ashamed of themselves" singer tells fans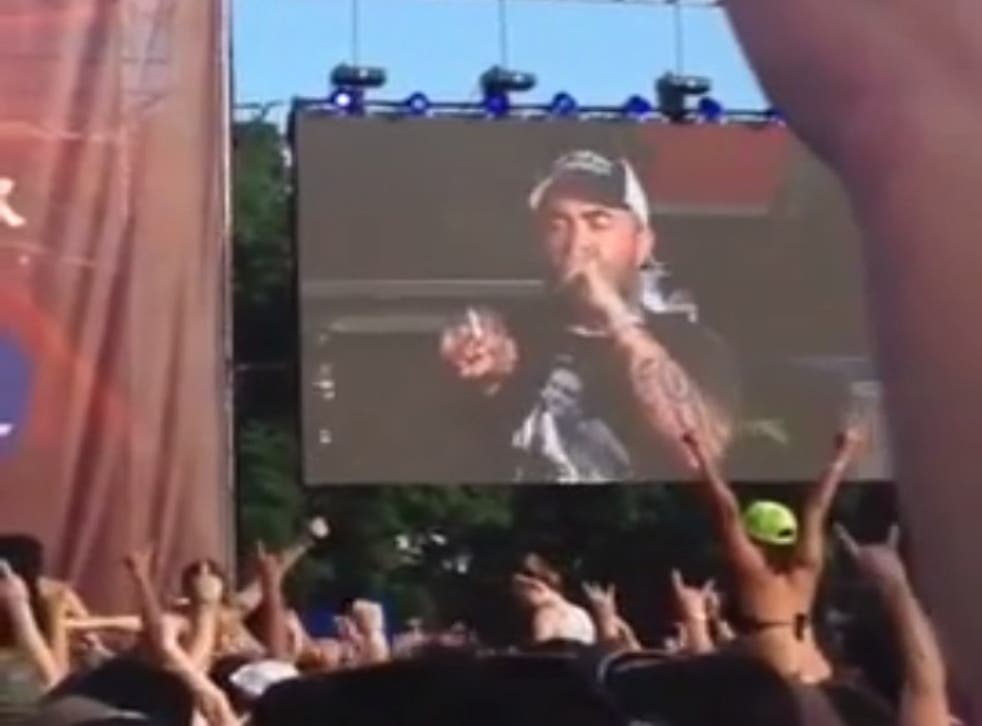 Staind frontman Aaron Lewis launched into an expletive-ridden rant on stage at a concert in Kansas City on Saturday, admonishing members of the crowd for touching a girl he said looked about "15 years old".
Scroll down for the video
The band were halfway through the ballad Something To Remind You when Lewis cut his chorus short and shouted:
"Alright, listen up, you f***ing a**holes," Lewis began after stopping the show in the middle of a song. "That f***ing girl right there is, like, 15 f***ing years old, and you f***ing pieces of s**t are molesting her while she's on the f***ing crowd."
"Your f***ing mothers should be ashamed of themselves you pieces of s**t.
[Video has strong language, obviously]
"You should all be f***ing beaten down by everyone around you for being f***ing pieces of s**t. If I f***ing see that s**t again, I swear to god, I will point you out in the crowd and have everyone around you beat your f***ing a**."
The rant was met with cheers from the crowd, and while encouraging violence was not very responsible, the inappropriate touching did seem to stop after the dressing down.
Join our new commenting forum
Join thought-provoking conversations, follow other Independent readers and see their replies