Super Bowl 2016: Bruno Mars might be playing the Half-Time Show again
The NFL has reportedly invited him back for the 50th anniversary performance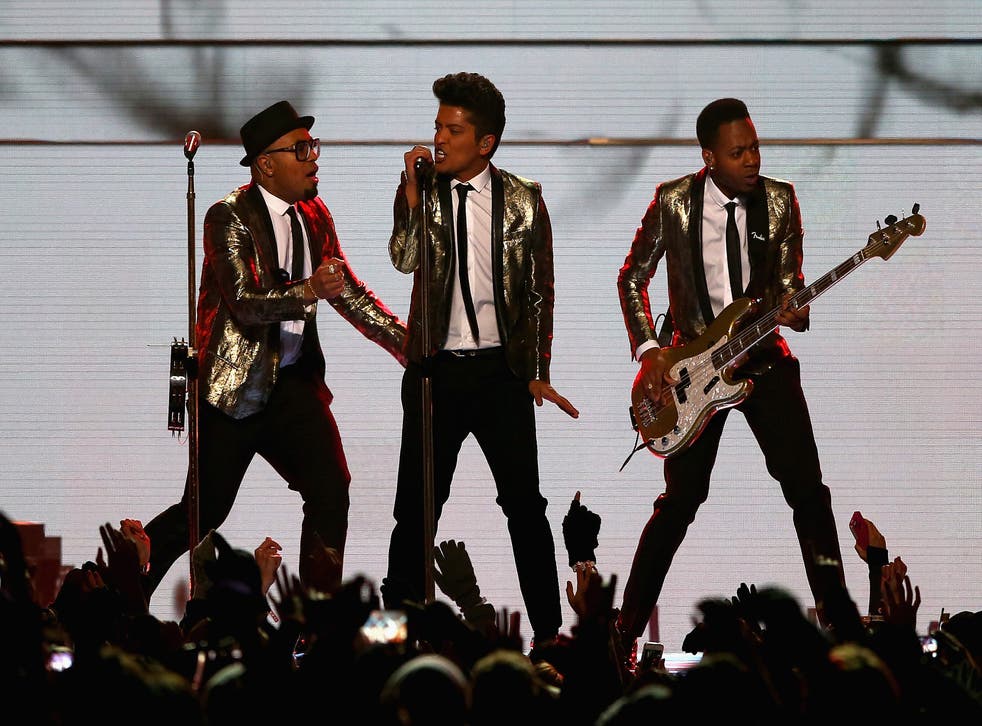 Bruno Mars might be bringing a dose of "Uptown Funk" to the Super Bowl Half-Time Show for a second year.
The chart-topping singer's medley performance with the Red Hot Chili Peppers in 2014 was the most-watched half-time show of all-time with 115 million viewers, before Katy Perry beat his record in February when 121 million people tuned in.
Perry brought out a huge mechanical lion and some dancers dressed as sharks (not all of whom could dance) for her extravaganza, as well as inviting Missy Elliot to join her on stage.
Katy Perry's Super Bowl halftime show

Show all 10
Mars clearly impressed the NFL, as Billboard reports it has asked him back to "curate" the Super Bowl's golden anniversary show in Santa Clara, California on 7 February 2016.
Representatives for Mars and the NFL are yet to confirm or deny the rumours, with some reports suggesting that the sporting event's 50th anniversary could feature a bigger show than usual with multiple artists.
Join our new commenting forum
Join thought-provoking conversations, follow other Independent readers and see their replies