Taylor Swift 'attacked' by Ryu from Street Fighter in Grammys YouTube mash-up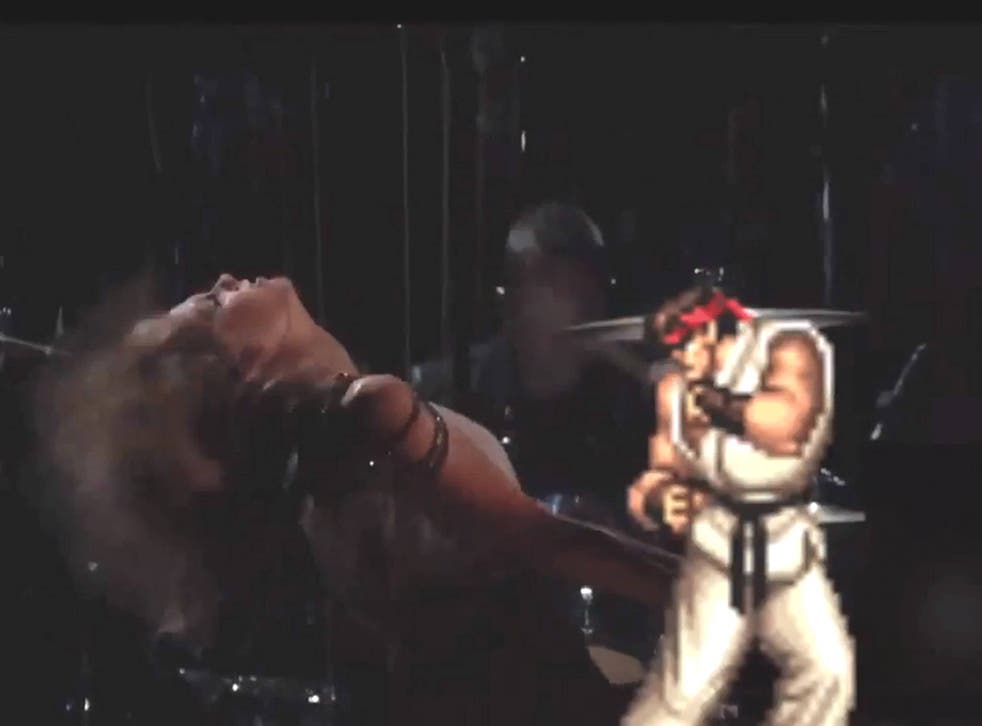 It says a lot about how seriously people take the Grammy Awards that a video of Taylor Swift's performance of All Too Well has attracted around 180,000 views, while a 28-second clip of it complete with high kicks from Street Fighter's Ryu has already clocked over 2.2 million.
Scroll down for the video
The perfectly-executed clip lampoons Swift's head thrusts as she sits at the piano, imagining each as the recoil from a martial arts kick.
Disingenuously titled 'Taylor Swift attacked at Grammys', the video features arcade favourite Ryu from Street Fighter and racked up over a million hits in less than 24 hours.
Taylor refuses to be beaten at its close, ploughing on with the chorus of All Too Well as Ryu laments: "I still don't have what it takes, I must train harder."
Swift dominated the (plentiful) non-awards-based news that came out of this year's Grammys, thanks to some questionable dance moves and the split second in which she believed she had won album of the year.
Daft Punk were the biggest winners of the night, taking five awards, while the best performance came from Kendrick Lamar in a collaboration with Imagine Dragons.
Grammy Awards 2014: Winners in pictures

Show all 15
Join our new commenting forum
Join thought-provoking conversations, follow other Independent readers and see their replies