Taylor Swift hits back at photographer who accused her of Apple Music protest hypocrisy
The 'Shake It Off' singer claims Jason Sheldon 'misrepresented' her in his letter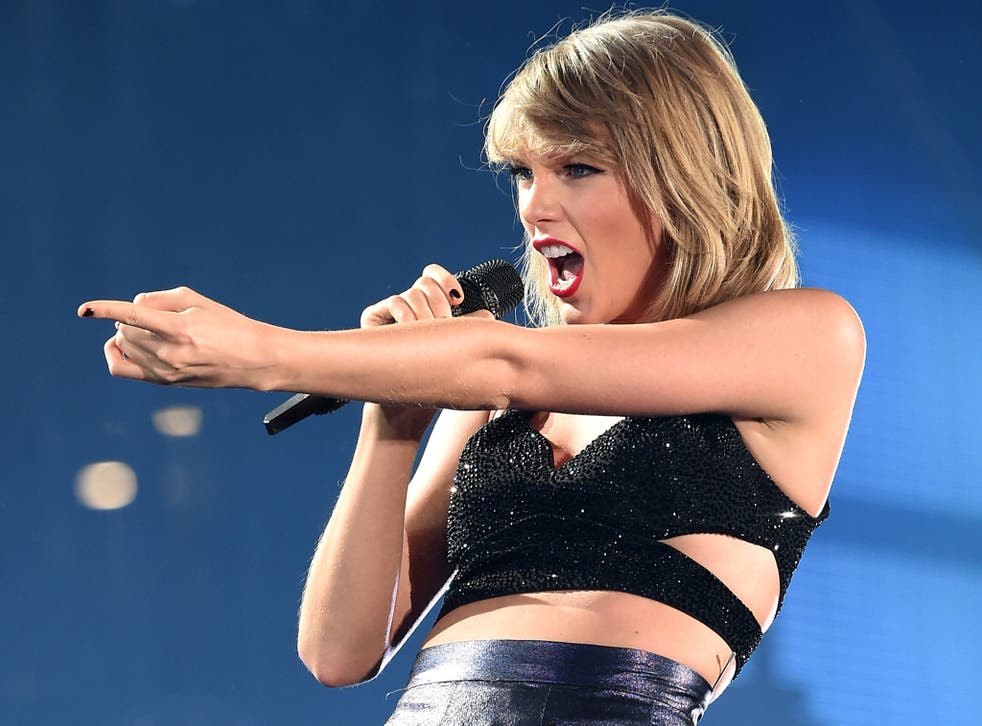 Taylor Swift has hit back at a photographer who accused her of hypocrisy following her successful Apple Music campaign.
Jason Sheldon argued that while Swift's fierce stance on artists' rights was admirable, she should consider her own attitude to image rights and "play fair" if she really wants to fight for the creative industries.
Swift, 25, wrote an open letter to Apple Music explaining that bestselling album 1989 would not be available on its new streaming service because no royalties are paid to songwriters, producers and artists during the three-month free trial period.
"We don't ask you for free iPhones. Please don't ask us to provide you with our music for no compensation," she said.
The payment policy was changed as a result and the "Bad Blood" singer widely applauded by the music world.
This is when Sheldon stepped in with his own protest letter, challenging Swift for allegedly asking photographers who attend her concerts to sign contracts stating that the images can only be used once and worldwide rights for non-commercial use belong to her management firm.
"If you don't like being exploited, that's great - make a huge statement about it, and you'll have my support," Sheldon said. "But how about making sure you're not guilty of the very same tactic before you have a pop at someone else?
"With all due respect to you too Taylor, you can do the right thing and change your photo policy. Photographers don't ask for your music for free. Please don't ask us to provide you with your marketing material for free."
Swift's UK spokesperson has now responded with the following statement: "The standard photography agreement has been misrepresented in that it clearly states that any photographer shooting 'The 1989 World Tour' has the opportunity for further use of said photographs with management's approval.
"Another distinct misrepresentation is the claim that the copyright of the photographs will be with anyone other than the photographer - this agreement does not transfer copyright away from the photographer.
"Every artist has the right to and should protect the use of their name and likeness."
Swift hit headliners last year when she pulled her entire back catalogue from music streaming service Spotify while promoting 1989, which sold 1.3 million copies in its first week alone.
Musicians against Spotify

Show all 10
The Grammy winner said at the time that "valuable things should be paid for", arguing that "music should not be free" and artists should not "underestimate themselves or undervalue their art".
Spotify begged Swift to return with a "we love you" playlist and insisted that nearly 70 per cent of its revenue goes back to the music community.
Swift's hits can be found on Jay-Z's artist-owned Tidal service as well as other subscription services Beats Music, Google Play Music and Rhapsody.
Join our new commenting forum
Join thought-provoking conversations, follow other Independent readers and see their replies