Taylor Swift references Nicki Minaj snake-biting incident during MTV VMAs performance
The 'Shake It Off' singer has been accused of 'throwing shade' on Minaj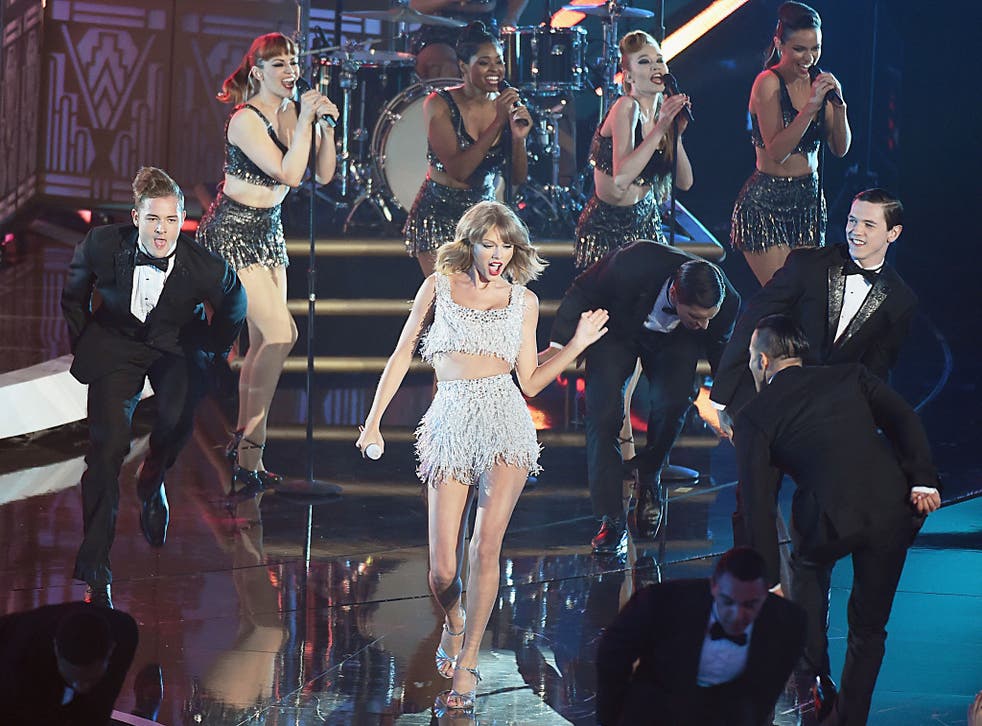 Taylor Swift has been called out on Twitter for 'throwing shade' on rapper Nicki Minaj during her MTV Video Music Awards performance.
The 24-year-old singer took to the stage to perform her new single "Shake It Off" in a sequinned, fringe crop top and skirt.
Halfway through the track, just as she was about to jump from a platform into the arms of a group of suited and booted male dancers, she stopped.
"One second," she told the confused crowd. "I don't care if it's the VMAs, I'm not jumping off there. People are getting bit by snakes, it's dangerous."
Swift was referring to an unfortunate rehearsals incident involving one of Minaj's dancers being bitten by a non-venomous boa constrictor named Rocky.
The unnamed victim was treated at the scene before being taken to hospital for a check-up, according to MTV News.
MTV VMAs 2014 Live Shots

Show all 35
Miley Cyrus seemed less than impressed with Swift's performance, as she sat there with a look of boredom on her face. Either that or awe, it's tricky to tell.
Video: Taylor Swift performing Shake it off
Swift has described her upcoming fifth studio album 1989 as a "rebirth" inspired by Eighties pop.
"It was apparently a time of limitless potential," she told her fans. "Be who want, wear what you want, do what you want."
Watch the 2014 MTV VMAs Monday at 9pm on MTV UK
Get More: mtv.co.uk
Join our new commenting forum
Join thought-provoking conversations, follow other Independent readers and see their replies