Taylor Swift: 'Shake It Off' video attacked by Earl Sweatshirt for perpetuating black stereotypes
Video sees pop star twerking, dancing with a boombox and acting 'street'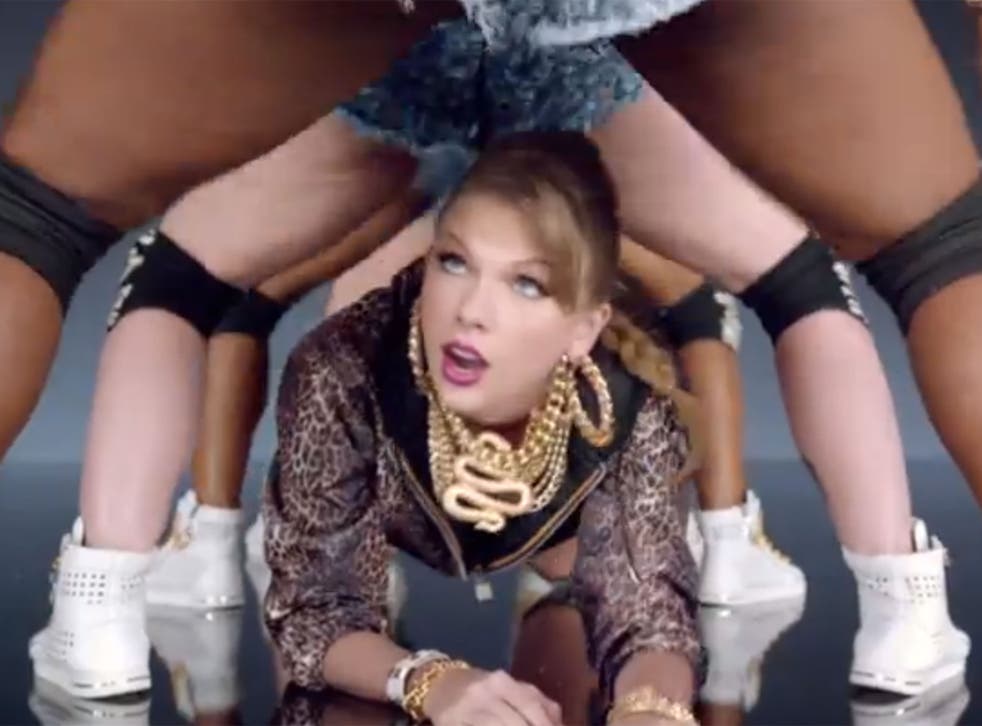 Taylor Swift is the latest pop star to come under fire for her new music video, after Earl Sweatshirt branded it "inherently offensive" for referencing black culture.
The US rapper and member of hip hop group Odd Future hit out at Swift for twerking in the promo clip for her latest single "Shake It Off", despite not having seen it himself.
"I don't need to watch it to tell you that it's ultimately harmful," he tweeted. "Perpetuating black stereotypes to the same demographic of white girls who hide their prejudice by proclaiming their love of the culture."
"For instance, those of you are afraid of black people but love that in 2014 it's okay for you to be trill or twerk or say n****."
The video sees Swift crawl through the legs of twerking dancers, interspersed with scenes of her dancing in a white swan costume, and trying to be street in a snapback cap, wet-look trousers and a red hoody. It's quite something.
As of yet, there has been no response from Swift to Earl Sweatshirt's accusations.
"Shake It Off" is the lead single from Swift's forthcoming, late Eighties-inspired album 1989, set for release on 27 October. The artwork shows her in a Polaroid photo with "T.S. 1989" written in black marker pen at the bottom.
"I woke up not wanting but needing to make a new style of music," she told Yahoo earlier this week.
Most-watched videos on YouTube

Show all 10
Reactions have been mixed to her new pop sound with some criticising her for copying the likes of Miley Cyrus and Jessie J. But, as she sings, "the haters gonna hate".
Join our new commenting forum
Join thought-provoking conversations, follow other Independent readers and see their replies