Tyler, the Creator fans tweet abuse to activist after he accuses her of causing Australia ban
The rapper has yet to actually be prevented from entering the country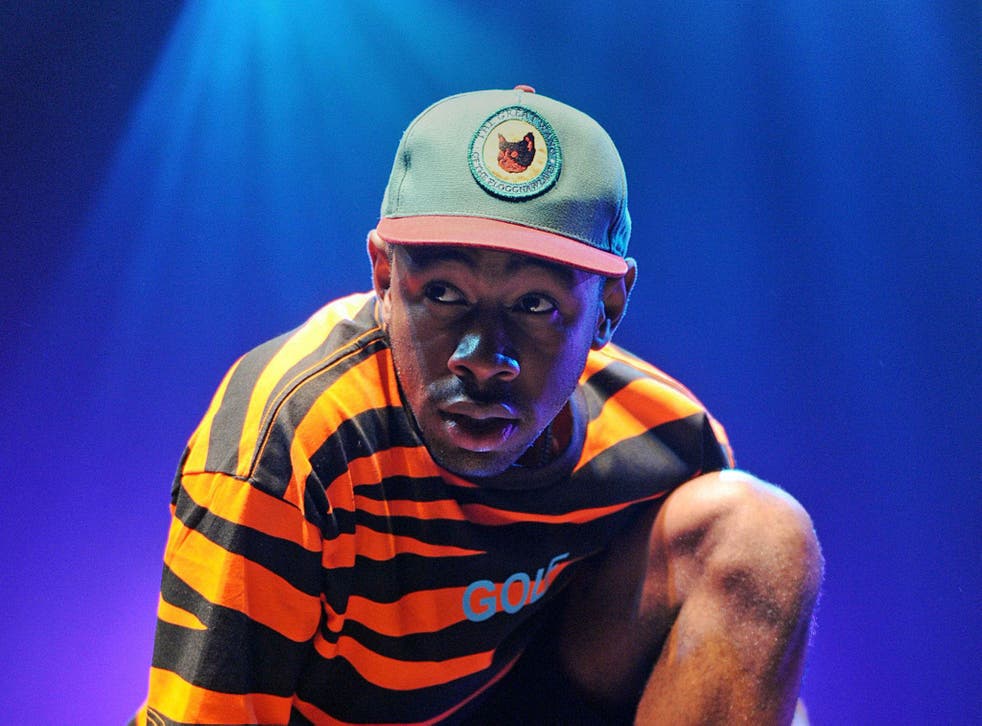 Tyler, the Creator and his cohort, Odd Future, have caused a lot of trouble in the past. The rapper has often been criticised for his lyrics as well as other forms of 'art', such as a pulled Mountain Dew advert that was seen as racially stereotyping people.
When the rapper, real name Tyler Okonma, announced on Twitter that he had been banned from entering Australia it was no real surprise, especially considering his old hip-hop collective had been refused visas into New Zealand.
He wrote: "T is now banned from Australia, you won @CoralieAlison, I'm happy for you"
However, Frontier Touring has since said that this is not the case: "The department for immigration has raised issues with the visa application but it has not been refused and Frontier will update ticket holders as soon as more information comes to hand".
While his visa has yet to be removed, fans were quick to attack the person mentioned in the original Tweet, Coralie Alison.
Many of the tweets have since been deleted and personal accounts have been blocked but Collective Shout, a feminist organisation of which Alison is the director of operations, have compiled a list of all the abuse.
The group have previously called on the immigration department to refuse Okonma a visa to perform in September on the grounds that he is a "controversial visa applicant".
According to the Guardian, this term refers to "people whose presence in Australia may, because of their activities, reputation, known record or the cause they represent and propagate, vilify or incite discord in the Australian community or a segment of that community, or represent a danger to the Australian community or a segment of that community."
One member of Collective Shout was at one of Okonma's last Australian show. Recalling it in a comment piece, she wrote: "A few songs in, Tyler told his fans that "some b**** was trying to get him kicked out of the country", followed by one of two songs he dedicated to me. This one was titled B**** Suck D**k, which contains the lyrics "You dead b****, I'm hot as f*** … Punch a b**** in her mouth just for talkin' s**t".
"He also said these things: F***ing b****, I wish she could hear me call her a b****, too, f***ing wh**e. Yeah, I got a sold-out show right now b****. Hey this f***ing song is dedicated to you, you f***ing c***.
"Another rapper on stage said: "you really didn't like her did you Tyler?" To which he replied: "No, the f***ing whore. This is the second time they've tried to get me kicked out of Australia. I'm still in Australia you f***ing w***e"."
She went on to write she was shocked by the silence of her government. It remains to be seen whether Okonma's Australian visa is rejected.
Tyler, the Creator's team have been contacted for comment.
Join our new commenting forum
Join thought-provoking conversations, follow other Independent readers and see their replies