The Weeknd cancels Jimmy Kimmel appearance in Donald Trump protest
'I just didn't want to feel like I was a part of a celebration for somebody who has beliefs that majority of us don't agree with,' said his collaborator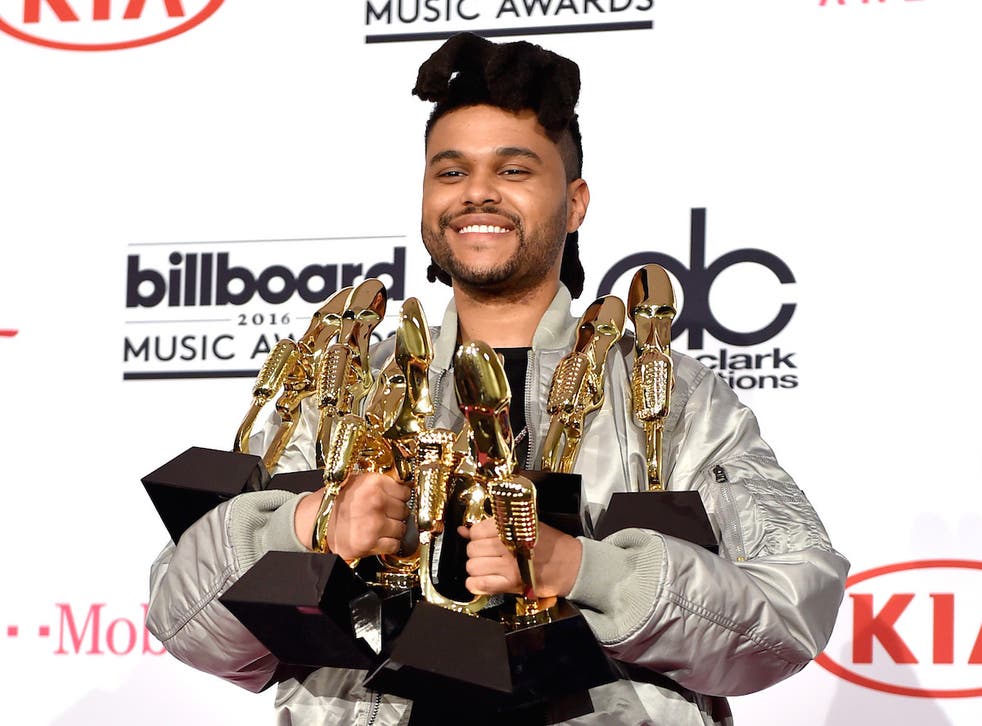 The Weeknd was slated to record a performance on Jimmy Kimmel Live! on Wednesday but cancelled as he didn't want to share a stage with Donald Trump, who is a guest on this week's show.
Rapper Belly, who co-wrote much of Beauty Behind the Madness, was due to perform with The Weeknd, and explained their absence in a statement.
"I feel like the way I was raised was to be able to see through all the titles in this world from religion to race," Belly said in a statement. "I just didn't want to feel like I was a part of a celebration for somebody who has beliefs that majority of us don't agree with.
"For me, being Muslim and being somebody that appreciates my access here in America, I love the fact that I'm able to be here. To play my part in this business is a privilege and a beautiful thing. The fact that I could lose that ability through the actions of someone such as Donald Trump isn't right to me. At all."
People who will flee America if Donald Trump wins

Show all 8
It's not like The Weeknd needs the promotion from the show - last weekend he took home eight Billboard Awards, the second biggest haul for any male artist in history after Usher.
Join our new commenting forum
Join thought-provoking conversations, follow other Independent readers and see their replies