Willow Smith on dealing with fame as a child: 'It's absolutely terrible'
Artist released her debut single when she was 10-years-old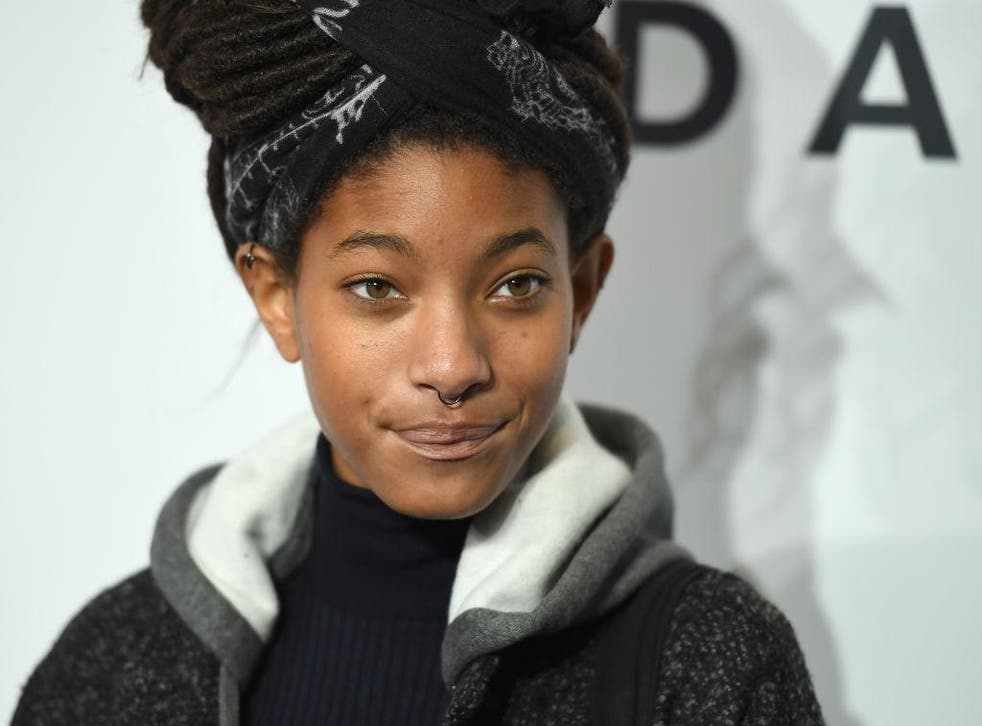 Willow Smith has spoken about dealing with the spotlight as a child, after she released her debut single "Whip My Hair" in 2010.
The 17-year-old daughter of actors Will Smith and Jada Pinkett-Smith released her first song when she was 10-years-old.
Speaking to zine Girl Gaze, she has revealed how she struggled with the attention on her from the media and the public while she was growing up.
"Growing up and trying to figure out your life... while people feel like they have some sort of entitlement to know what's going on, is absolutely, excruciatingly terrible - and the only way to get over it, is to go into it."
"You can't change your face," she added. "You can't change your parents. You can't change any of these things. So I feel like most kids like me end up going down a spiral of depression, and the world is sitting there looking at them through their phones; laughing and making jokes and memes at the crippling effect that this lifestyle has on the psche."
However she implied that she did not regret her decision to embark on a music career at such a young age.
"When you're born into it, there are two choices that you have; I'm either going to try to go into it completely and help from the inside, or... no one is going to know where I am... and I'm really going to take myself completely out of the eye of society. There's really no in-between."
Smith revealed in April that she and her older brother Jaden were working together on new music, along with Jaden's girlfriend Odessa Adlon.
Willow Smith released her second solo album The 1st on her 17th birthday in October, while Jaden Smith dropped his debut solo record SYRE earlier this month.
Join our new commenting forum
Join thought-provoking conversations, follow other Independent readers and see their replies