The worst suggestions for who should be headlining Glastonbury instead of Kanye West from the Change.org petition
'Put Muse there'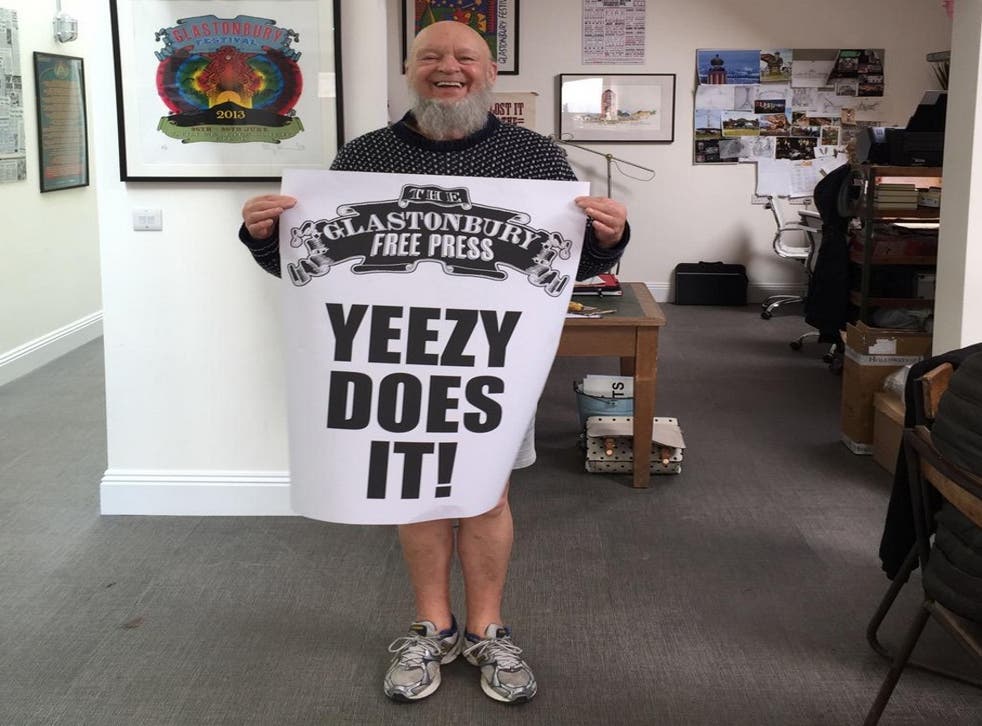 Glastonbury 2015 ticket holders were outraged this morning to find that platinum-selling rapper, multi-talented artist and champion of creativity Kanye West has been chosen to headline this year's festival.
A Change.org petition to get him swapped out was swiftly set up and music fans were at their worst as they added their signatures, discounting hip hop as a genre, occasionally being mildly racist and calling him everything from an "ultimate dickhead" to (my favourite one) "a pants".
Most of the criticism was levelled at him as a person, as if the headline slot was going to be a sit-down interview with Oprah rather than two hours of music, but anyway, what better suggestions did the petitioners have? Let's rock out! Free hugs! Backsratcher!
Beck
Imagine. Beck on a Sunday night. Everyone only knowing 'Loser' and just the chorus at that. Lauren Laverne having to call it "the most incendiary Glasto performance in living memory" and then choking herself between takes.
"I think he's genius, I aspire to what he does," – Beck, on Kanye West.
Rage Against the Machine
I like Rage. I grew up on self-titled, but I'll be damned if I'm going to listen to 200,000 people holding Stewie from Family Guy flags drown out the band shouting "fuck you I won't do what you tell me" at the wrong time.
Pearl Jam
"Dave, shall we go back to the campsite and bosh some pills?"
"Yeah man but just let me vibe out to 'Alive' first."
That's the level of commitment you're going to get during a Pearl Jam headline set. Plus there'd be so many dads the burger vans would probably be turned over and looted.
Three days of Scatman John in the Avalon tent
In fairness, that sounds pretty great.
A bloody rock band unlike last year
Definitely, I mean Kasabian's 30-minute freestyle on black self-empowerment sucked in 2k14.
Maybe Coldplay
At least with Kanye West you know he's gonna perform Black Skinhead while being buried alive or deliver a rant about either too much or not enough Bluetooth, but Coldplay doing their pyrotechnic ooooooo's dressed like nu-rave disgraced teachers? No thanks.
Lange West
So many Hippocrates on this petition.
Muse
"Put muse there."
"Put muse there," she said with malice.
"Put muse there," he said, sucking on a pistol.
Anything not about n*****s
Because Glasto is a place for liberal, free-spirited people to…NO BLACK HEADLINERS UNLESS THEY DO REGGAE.
Join our new commenting forum
Join thought-provoking conversations, follow other Independent readers and see their replies