Young Thug writes song for his 'idol' Harambe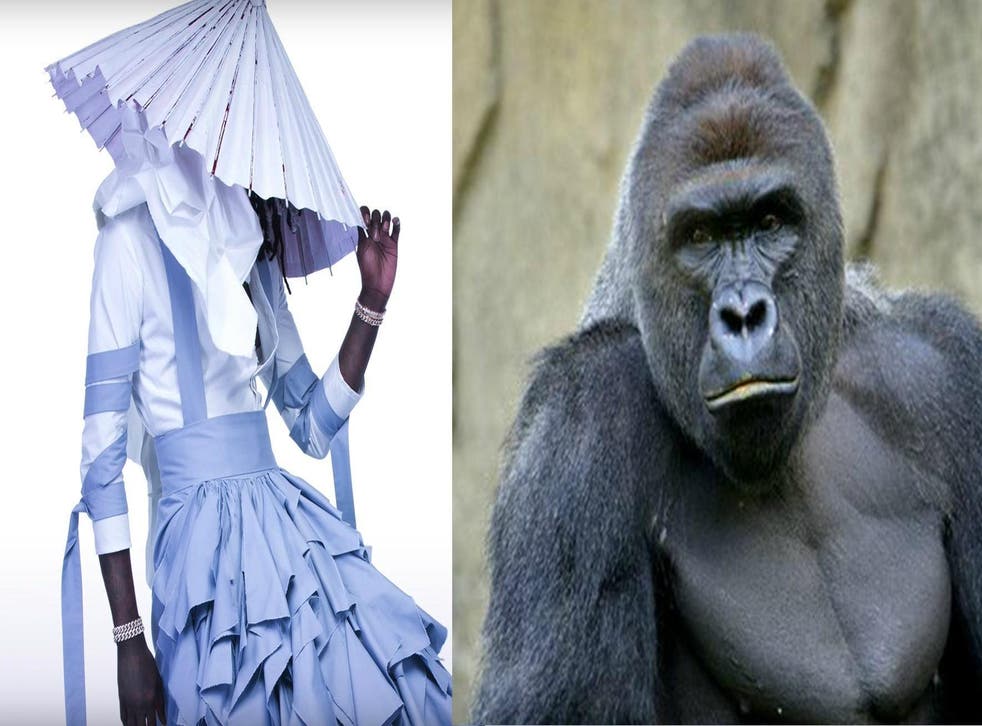 It must be hard to keep coming up with song titles when you put out songs as often as Young Thug.
On the mixtape he dropped today, No My Name is JEFFERY, he decided to just name the tracks after his idols instead.
These include fellow rappers Kanye West and Swizz Beatz, boxer Floyd Mayweather, singer Rihanna…and deceased gorilla Harambe.
The headline-grabbing Western lowland gorilla, who was shot when a three-year-old boy climbed into his enclosure at a Cincinnati zoo, doesn't seem to be directly mentioned in the track.
Here's a snippet of the chorus lyrics as per Genius:
'I just wanna have sex / I just wanna have a baby by you, girl / I just wanna go crazy about you, girl / Gon' make your nigga act crazy over you, girl / Ayy, cause you know I will / And I'm on a perky pill'
No My Name is JEFFERY is roughly Young Thug's 17th mixtape (it's hard to keep count), and features collabs with Quavo and Wyclef Jean.
Join our new commenting forum
Join thought-provoking conversations, follow other Independent readers and see their replies