Official Charts reveals Top 40 songs of 2015 with Mark Ronson, Justin Bieber, Adele and Hozier making the top 10
'Uptown Funk' has been crowned the biggest song of 2015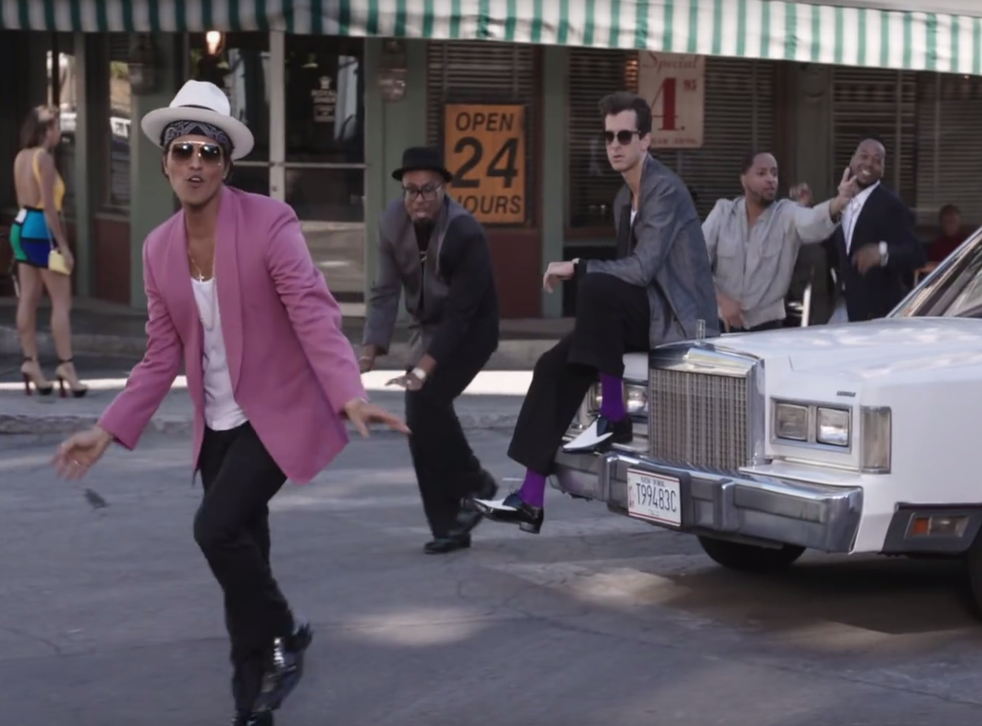 Official Charts has released its data for 2015 to reveal that (to the surprise of no one) Mark Ronson's "Uptown Funk" ft. Bruno Mars was the biggest track of the year.
Despite being released in November 2014, the Grammy-nominated song received a combined sales and streaming total of 1.76m over 12 months, more than any track released in 2015.
The song spent seven weeks at No.1 in the UK charts, and 39 weeks in the top 40. It has a combined sales total of 2.25m since its release.
Hozier achieved a respectable third place with a 1.25m sales total for his acclaimed song "Take Me To Church" (despite never quite reaching the No. 1 spot), which Omi's inescapable "Cheerleader" remix by Felix Jaehn came in at second with 1.52m sales.
Ellie Goulding's track for the Fifty Shades of Grey film "Love Me Like You Do" and Wiz Khalifa's "See You Again" rounded off the top five with 1.19m and 1.17m respectively.
Impressively Justin Bieber was the one artist to get two tracks into the top 10, with "What Do You Mean" and "Sorry", and beating out newcomers Years & Years who came in at No.11 with "King".
Musicians and Actors on Growing Old Disgracefully

Show all 5
Bieber enjoyed huge success on the Official Chart, including becoming the first living artist to core eight Top 40 entries after the release of his latest album Purpose, and his first UK No.1 with "What Do You Mean". In December he was praised after calling on his fans to help the NHS beat him to the Christmas No.1 spot, which they achieved.
Notable spots in the top 40 include Drake who just scraped the final place with the much-memed "Hotline Bling", and Ed Sheeran (who also became Spotify's most-streamed artist of all time last year), Jess Gynne and The Weeknd who scored a hat trick each with three of their songs making it to the top 40.
Join our new commenting forum
Join thought-provoking conversations, follow other Independent readers and see their replies