Album reviews: Aldous Harding, The Cranberries, Soak, and Catfish and the Bottlemen
Aldous Harding sounds delightfully free on her new album 'Designer', while The Cranberries find closure on their final record. Soak's second album shows a bolder artist, but Catfish offer more of the same on their predictable third outing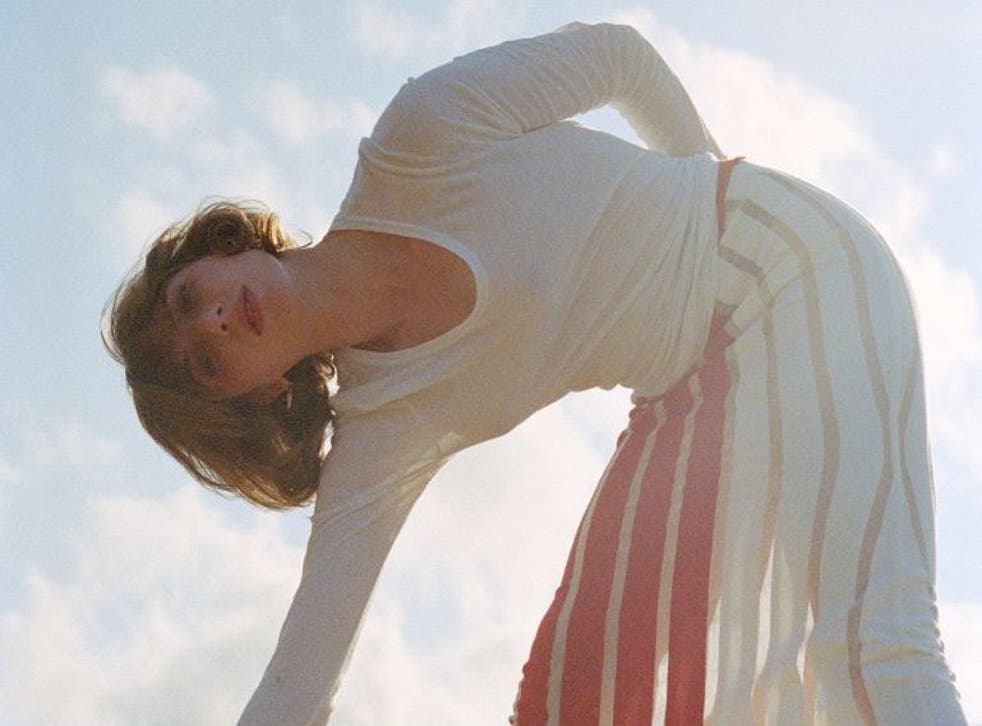 Aldous Harding – Designer
★★★★★
On her third record, Aldous Harding combines the gothic folk of her self-titled 2014 debut with the dramatically intimate tones of her follow-up album Party.
The New Zealand artist seems to derive a particular glee from unsettling her audience. Her Medusa's stare – witnessed at her live shows as well as in her music videos – has become the stuff of legend. She switches her vocal style song to song, moving from a lilting croon on "The Barrel" to the quirky elocution of the title track.
She joins forces once again with PJ Harvey collaborator John Harvey, and also enlists Welsh musicians Stephen Black (Sweet Baboo) and Huw Evans (H Hawkline) plus Clare Mactaggart on violin, giving Designer a generously textured feel. It's layered with whimsical flutes, intricate guitar picking and sombre bass lines that meander with casual abandon. At an age where the pressure is on to have everything worked out, Harding sounds delightfully free. (Roisin O'Connor)
The best albums of 2019 (so far)

Show all 67
The Cranberries – In the End
★★★★☆
There's a cruel irony that the release of The Cranberries' final album should come just a week after journalist Lyra McKee was shot dead by the New IRA during a riot in Londonderry. This September marks 25 years since "Zombie" – a protest song written by the band's late frontwoman Dolores O'Riordan after two children were killed by IRA bombs – was released. O'Riordan was deeply affected by the deaths, and would no doubt have been devastated by recent events in Northern Ireland as well.
"Wake Me When it's Over", the third track on In the End, could be "Zombie"'s twin. On it, O'Riordan, who recorded demos for the album's 11 tracks before her death in January last year, sings: "Fighting's not the answer/ Fighting's not the cure/ It's eating you like cancer/ It's killing you for sure."
O'Riordan always was The Cranberries' lifeforce, and remains so on In the End. Its surviving members know this, and were able to use those demos to complete the album after she died. The roughness of the demos gives each song a raw quality; O'Riordan sounds fragile and distant on "All Over Now", as though her keening voice is somehow apart from the body that produced it.
The band have spoken about how O'Riordan was singing about leaving many of the negative things in her life behind. It sounds like The Cranberries found some kind of closure in this last record. Hopefully fans will, too. (Roisin O'Connor)
Enjoy unlimited access to 70 million ad-free songs and podcasts with Amazon MusicSign up now for a 30-day free trial
Sign up
Soak – Grim Town
★★★★☆
On her debut album Before We Forget How to Dream, Bridie Monds-Watson impressively captured the emotions of adolescence. The delicate, wistful record – which was nominated for the Mercury Prize – was a balm for rudderless teenagers in search of an identity.
The Northern Irish singer-songwriter, better known as Soak, reaches to outsiders once again on her new album. At the start of Grim Town, a voiceover announces: "Please note this train is for the following categories of passenger only: recipients of universal credit or minimum wage, the lonely, the disenfranchised, the disillusioned, the lost, the grieving. Those who are unmedicated and who have salaries or pension plans should vacate the carriage immediately."
The innocent-sounding vocals that recall Sea of Bees or Agnes Obel remain, but there's a worldly wisdom to the steely lyrics of lead single "Everybody Loves You": "Cause I was built from concrete/ Cause I don't hurt no more.../Cause I'm a f***ing live wire/And I can light the night".
Musically, she's developed her arrangements and become bolder, too. The tempo-shifting country-folk song "Get Set Go Kid" layers guitar, keys and subtle, harmonising backing vocals, unexpectedly building towards a cacophony of syncopated piano and saxophone. "Crying Your Eyes Out" appears to be a sombre piano ballad until it ramps up the angst with plaintive vocals, conjuring up a storm with swirling rhythms. "Knock Me Off My Feet" has the shimmering synths of The Cure at their most buoyant, and that Eighties indie-pop sheen runs through many melodically captivating tracks here, such as "I Was Blue, Technicolour Too".
On the melancholy, gently strummed guitar and piano-led "Fall Asleep, Backseat", Monds-Watson reflects on pretending to sleep as her parents make the painful decision to divorce. In a way, Grim Town portrays the journey from adolescence into young adulthood – with all the introspection, resignation and wide-eyed forays into love that entails.
The pace drifts towards the second half, where the five-minute-long "Missed Calls" drags. But there's no doubt this stop on Soak's journey is one worth spending time at. (Elisa Bray)
Catfish and the Bottlemen – The Balance
★★☆☆☆
If there ever was a band to define "meat and potatoes" rock, it's Catfish and the Bottlemen. On their third album, the Welsh group rehash their earlier stadium-filling anthems, which are all driven by frontman Van McCann's half-hearted drawl.
McCann admitted to organising the band's first three albums back in 2014, so it's unsurprising to hear zero progression on The Balance. It's stuffed with generic accounts of relationships, life on the road, times with the band.
Chugging riffs and soaring, anthemic choruses abound: songs such as "Fluctuate" and "Encore" are indistinguishable. Opener "Longshot" is a rare highpoint, but by the time you reach the disjointed "Overlap", it's long forgotten.
"Everybody started thinking too outside the box," McCann said, ahead of the release of their second album The Ride. "We wanted to stay inside the box." Three years later, there's no sign of them coming out. (Roisin O'Connor)
Join our new commenting forum
Join thought-provoking conversations, follow other Independent readers and see their replies