BoomTown, festival review: 'A reputation for being gnarly, but surprisingly polished'
The festival organisers claim their priority is giving people a good time which could well be the reason for their booming success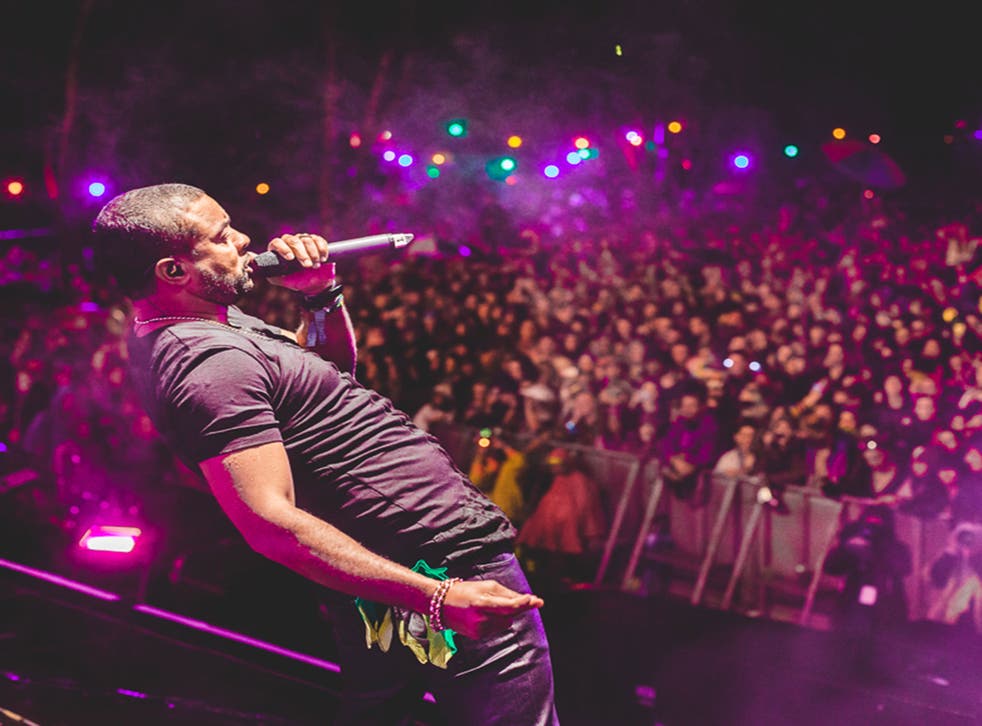 Cowboys have a smoking musket shootout as saloon floozies purr from atop a honky tonk piano. A mermaid casts a curse from the crows nest of a pirate ship. A guy writhes in a straightjacket in a padded cell. You can even attend a funeral complete with mourners shedding tears as the coffin is lowered into ground - with you in it.
This is BoomTown Fair, a fictional town with its own mayoral elections, passports and convoluted political history. Now in its sixth year, it is the UK's fasting growing festival. Based on the successful blueprint where immersive entertainment and interactivity take precedent over headline acts, this year there are a sell-out 38,000 people exploring the pop-up city.
Held at Matterley Estate in Winchester, the festival's design is elaborate and vast; a cobweb of alleys and doorways and facades. From the Wild West to Mayfair Avenue, each area is themed to give the feeling of wandering around the various sets of a film studios. Performers in impeccable costumes play out a narrative that spills out across the weekend, a rather messy and silly next chapter in the history of Boomtown.
The line-up varied from the obscure to the ridiculous, including pioneering acts across subversive genres with a heavy splattering of reggae. Ska fans were treated to the Wailers and Skatalites, and big names including Jimmy Cliff and Shaggy.
Shaggy suffered from major sound issues, which coupled with a late and hesitant start left the crowd a little miffed. Repeatedly thrusting the microphone into his crotch he teased with one-liners from his best known tracks, leaving the final delivery an anti-climax. Legendary Jimmy Cliff's Sunday set was a highlight - the whole set beamed with loveliness. For those still seeking higher BPM, Mercury prize winning Ms Dynamite was an urban alternative. She pounded the stage with a fierce energy to a hectic crowd.
Downtown housed a giant cyber boombox relentlessly pumping out dance stompers, as well a grimy garage which did what it said on the tin with brilliant UK old skool all weekend. Arcadia's iconic spider nailed the pyrotechnics once again, with beats that cascaded from daytime dub to unforgiving drum and bass menacingly early. Glitch megastar Tipper thrashed out raw sonic darkness and twisting bass, starting Saturday night with a bang.
Unexpected new music discovery included the lyrical dexterity of Joe Driscoll with "Hendrix of the kora" Sekou Kouyate. With no common language when they met, the bicontinental musical partnership is world music defined. Bringing the kora into the 21st century, West African Sekou delivered dizzyingly driving melodies alongside US born Joe's rhymes.
For a festival that has a reputation for being gnarly, the production was surprisingly polished and the sustainable ethos ever present. All profits from the festival are funded back in to its production or donated to charity. The festival organisers claim their priority is giving people a good time. Perhaps this is the reason for their booming success.
Join our new commenting forum
Join thought-provoking conversations, follow other Independent readers and see their replies