Bowie Heard Them Here First, album review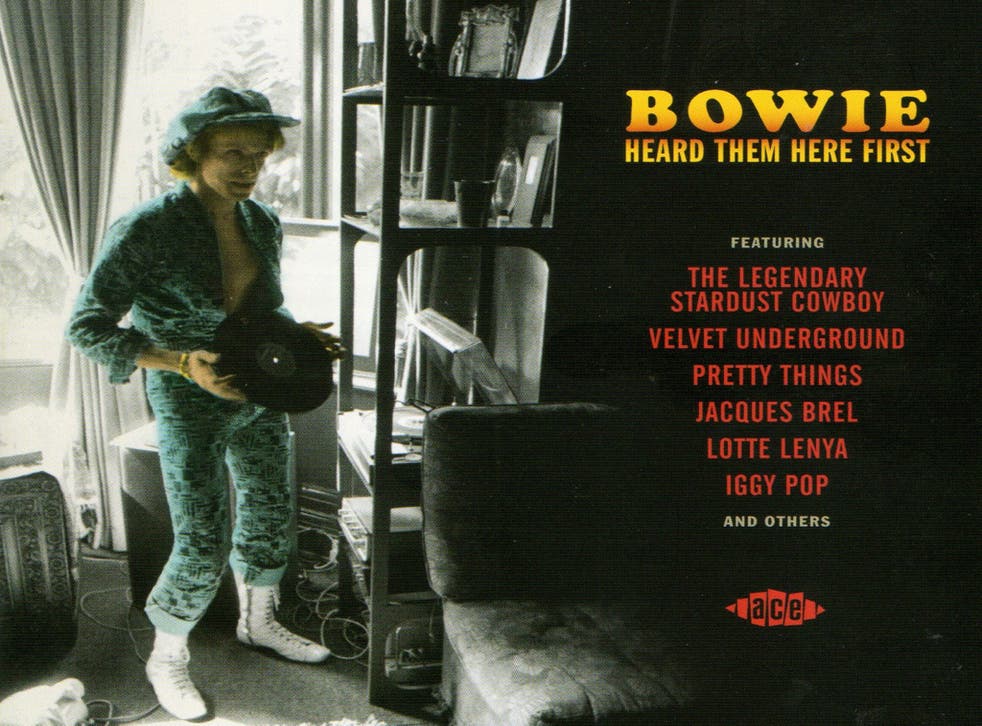 If you can tell what a person's like from the books on his shelves, can we judge David Bowie from the records he's covered? At first glance, it would appear not, since like most of the British stars who came to prominence in the Sixties, his tastes were shared by hundreds if not thousands of other wannabe rock idols and music fans. But then, if you look closer, the choices he made do make the Thin White Duke stand out from the crowd.
For instance, when every beat group in Britain was busy covering the Kingsmen's anthemic 1963 US hit "Louie Louie", Bowie (in his first rock guise as Davie Jones & The King Bees) chose to cover one of the follow-ups, the far more obscure "Louie – Go Home" recorded by Paul Revere & The Raiders. He followed this with a version of the then unknown (in the UK) early soul song "I Pity the Fool" by Bobby Bland, another out of left field choice.
If we jump into the Seventies, Bowie wears his heart on his sleeve with a slew of cover versions on the Pin-Ups album from 1973 that mixed singalong pop such as "Friday on My Mind" by the Easybeats along with more hard-edged numbers such as the bluesy "Rosalyn", first recorded by the Pretty Things, and the catchy revival of the Mersey's hit "Sorrow".
It's no surprise, that elsewhere he chose to cover, for instance, "White Light/White Heat" by the Velvet Underground or Iggy Pop's "Don't Look Down", but what are we to make of his version of the film theme "Wild is The Wind" (heard on this CD by Johnny Mathis) or Jacques Brel's doomy "Amsterdam"?
But then Bowie's always been part singer and part showman. So for every "Dancing in the Street" by Martha and the Vandellas, which he successfully covered with Mick Jagger, there's a number such as "Alabama Song" sung by Lotte Lenya in the Bertholt Brecht and Kurt Weill 1930a songspiel "Mahagonny" or "Fill Your Heart" by American singer-songwriter Biff Rose (a number also covered by the ukelele-wielding Tiny Tim).
Who else, for instance, would dare cover "I Took a Trip on a Gemini Spaceship" by The Legendary Stardust Cowboy, a pioneer of the psychobilly movement, a track that suitably rounds off this entertaining collection? No one it seems, apart from Brixton-born Mr Jones.
Join our new commenting forum
Join thought-provoking conversations, follow other Independent readers and see their replies