Bring Me the Horizon review, Amo: Daring album is likely to divide fans
Oli Sykes wants to assert the fragility of the boundary between love and hate. 'Amo' is a way of exploring that, even down to the title itself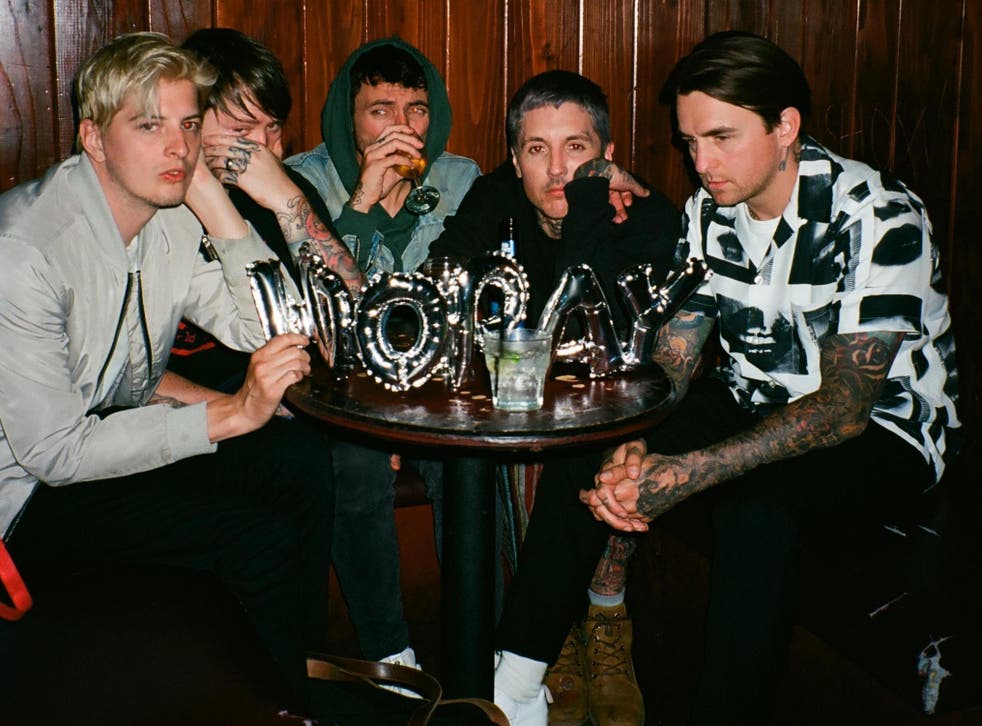 Bring Me the Horizon have endured a tumultuous relationship with the music press, which started with the chilly reception to their debut album before a pivot to crediting them with near single-handedly "saving metal" by the time they released 2010's There is a Hell, Believe Me, I've Seen it. The Sheffield five-piece come to terms with this on their sixth album, Amo, by referencing musically as far back as 2008's Suicide Season, while elsewhere delving into completely new territory.
The single "Mantra" goes hell for leather with unforgiving drums and a guitar riff that bristles with menace. There's a nod to electronic artist Bonobo on the trance-like intro of "Ouch". Electro-pop number "In the Dark" feels like a strong rebuke to frontman Oli Syke's ex, whom he divorced after learning she had an affair: "It's not his heart you drove a knife through/ It's not his world turned inside out / Not his tears still rolling down," Sykes sings contemptuously.
Sykes wants to assert the fragility of the boundary between love and hate. Amo is a way of exploring that, even down to the title itself – the word for "love" in the language of his new wife, Brazilian model Alissa Salls. It can mean "master" or "lord" ­– hinting at how we can become enslaved by our own feelings – but also surely refers to how our loved ones can weaponise those feelings against us, using them as ammunition.
The 40 best albums to listen to before you die

Show all 40
On "Heavy Metal", which features the Grammy-winning American rapper Rahzel (formerly of The Roots), Sykes shows how hyper-aware he is of his fans: "I'm afraid you don't love me anymore / 'cause a kid on the Gram said he used to be a fan, but this s*** ain't heavy metal." There's a meta quality to how he addresses criticism that the band have moved beyond their initial sound, while simultaneously poking fun at the inevitable backlash this album will cause.
"Mother Tongue" is one of the few misfires on the record, muddled by an overwrought intro and a chorus that fails to reach the dizzying heights other tracks such as "Medicine". Instead it harks, strangely, back to the Nineties sound of boybands like *NSYNC, with a formulaic song structure and occasionally sickly-sweet production. "Medicine" itself is another bitter pill for Sykes' ex to swallow, while "Wonderful Life" ft Dani Filth is scattered, almost schizophrenic, as it rages against the sleaze behind the shiny veneer of the music industry.
Closer "I Don't Know What to Say" is cinematic in its symphonic drama – perhaps inspired by their 2016 shows at the Royal Albert Hall that featured a full orchestra and choir – and becomes the album's most moving song. Over urgent, darting violin notes and soft strumming on an acoustic guitar, Sykes sings about the loss of a close friend, building to a hair-raising climax where he screams out the song's title one last time. Amo won't satisfy all of BMTH's fans, but it's certainly accomplished, catchy and eclectic enough to bring in some new ones.
Join our new commenting forum
Join thought-provoking conversations, follow other Independent readers and see their replies