Caught in the net: Hit-machine Pharrell Williams keeps them coming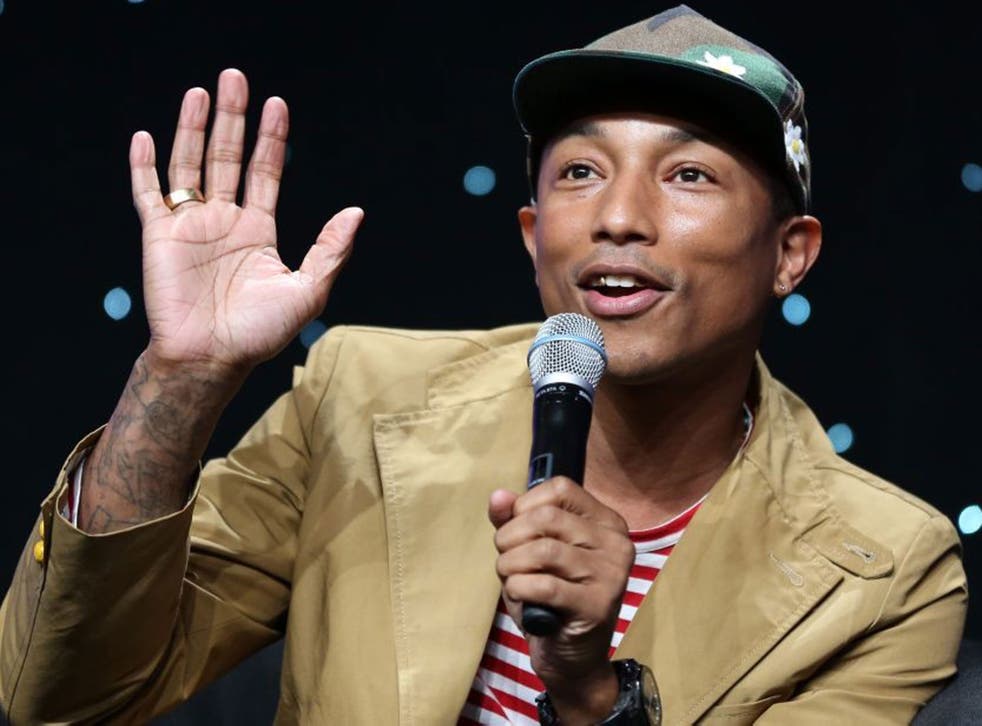 Pharrell Williams (pictured) has already featured on the two big hits of the summer, Daft Punk's "Get Lucky" (you may have heard it once or twice) and Robin Thicke's "Blurred Lines", but he is certainly not stopping there. Next up, he's offered production duties (and occasional vocals) on the new single from southern rapper 2 Chainz. "Fedz Watching" is the particularly catchy and infectious turn from the pair; find it at 2chainz.com. Pharrell is also on a new track from Azealia Banks. A radio rip of "ATM Jam" is streaming – for now – on Soundcloud at azealiainfo/azealia- banks-atm-jam-feat.
Beck is back in all musical formats
Beck has put out his second standalone single of recent weeks. The new effort, "I Won't Be Long", is released on 12-inch vinyl – with a 14-minute extended B-side version of the track – on Monday. Find it at beckiwontbelong.com. It will be released digitally on the same day, and the song, which starts as a breezy shuffle before sonic layers are piled on, is streaming now at beck.com.
Janelle's electric bubblegum bounce
On her new single, the second to be taken from the September-released album The Electric Lady, Janelle Monae goes all out with her skewed take on girl-group bubblegum pop. "Dance Apocalyptic" doesn't pack the punch some previous efforts but it's fun, nonetheless. Find the song, streaming with the video at youtube/eaMBagakSdM. The promo feels like a female counterpunch to fellow Atlantans Outkast's "Hey Ya!" video – with an added end-of-the-world interlude, as the song title might suggest.
Join our new commenting forum
Join thought-provoking conversations, follow other Independent readers and see their replies