Craig David TS5 at Shapes, review: An artist back in his element
You can hear the ice sizzling in plastic cups of vodka and coke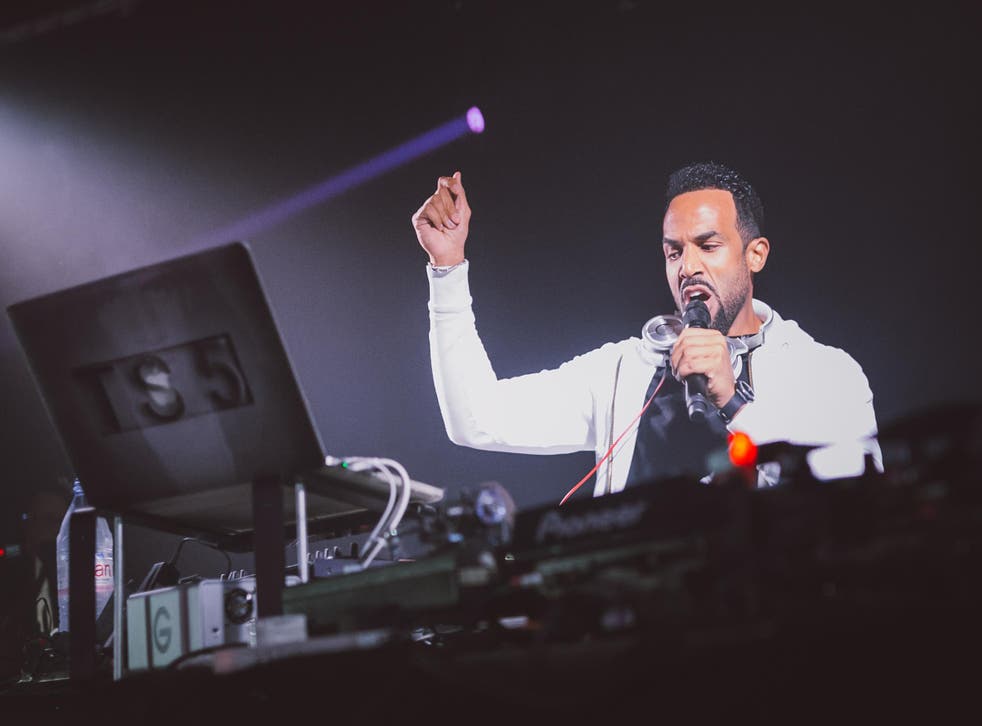 "This is a house party, yeah? However big this place is, we're having a house party."
15 years after the release of his debut album Born To Do It and just a few weeks after that Radio 1 Xtra appearance, Craig David is continuing his TS5 tour at Shapes in Hackney.
The venue is packed: so hot you can hear the ice sizzling in plastic cups of vodka and coke, and David has his crowd in the palm of his hand in an instant.
He seems to know exactly what they want: re-writing Chris Brown's "Loyal" for those less into misogyny, TLC's "No Scrubs", Beyonce's sample of Major Lazer's "Pon de Floor" for "Run The World (Girls)"… and "7 Days".
For a man who looked lost in an interview with Fearne Cotton in 2010, it's phenomenal to see his confidence grow through the night, telling everyone to watch out for him next year.
He spits out bars over a remix of "Fill Me In", building in speed until you almost can't hear him for the screams of approval; screams from an audience glowing with the combination of glorious, uninhibited nostalgia and a profound respect for an artist suddenly back in his element.
Bring on 2016.
Join our new commenting forum
Join thought-provoking conversations, follow other Independent readers and see their replies