The Cure at SSE Arena, Wembley, gig review: After 30 years their talent has not dwindled
One woman exclaims that she 'feels 15 again'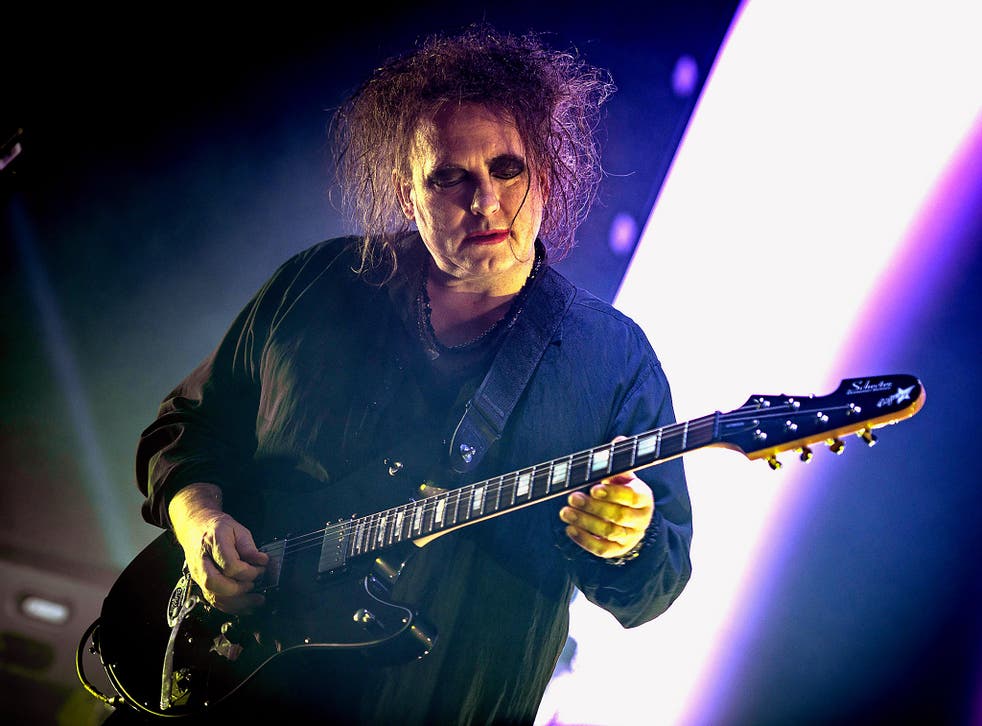 The Cure haven't played live for a few years, and their reputation is so formidable that it's impossible not to wonder if, after all of these years of worshipping them, they might disappoint in the flesh.
Still, the SSE Arena in Wembley is packed to capacity, and the roar of adoration when Robert Smith et al take to the stage is deafening.
The iconic frontman is clad in black as per usual, with red lipstain and blackened eyes. A woman nearby exclaims that she "feels 15 again" and the feeling is mutual for many – from the veteran fans down to the younger members of the audience.
It's a night to remember.
Smith leads the crowd through a series of classics and upbeat songs including "Inbetween Days", "Pictures of You" and "Other Voices", ahead of a full-force rendition of the Disintegration album – joyous considering that it's one of their darkest works (Smith jokes that it isn't particularly Friday night music).
The set list varies from many of The Cure's greatest hits to some of their most cherished album tracks, although, to the disappointment of many, "Lovecats", "Let's Go To Bed" and "Never Enough" do not surface.
"Last Dance" is the most atmospheric song of the night – the band's joint guitar skills have lasted through the decades – and Smith's voice is outstanding as ever; at no point does he lose that irrepressible energy.
Four decades on from their formation, The Cure's talent has not dwindled.
Join our new commenting forum
Join thought-provoking conversations, follow other Independent readers and see their replies