The Damned, review, KOKO, London: Devilishly good fun
They run helter-skelter style through tracks from their debut 'Damned, Damned, Damned' along with music from their upcoming new album 'Evil Spirits'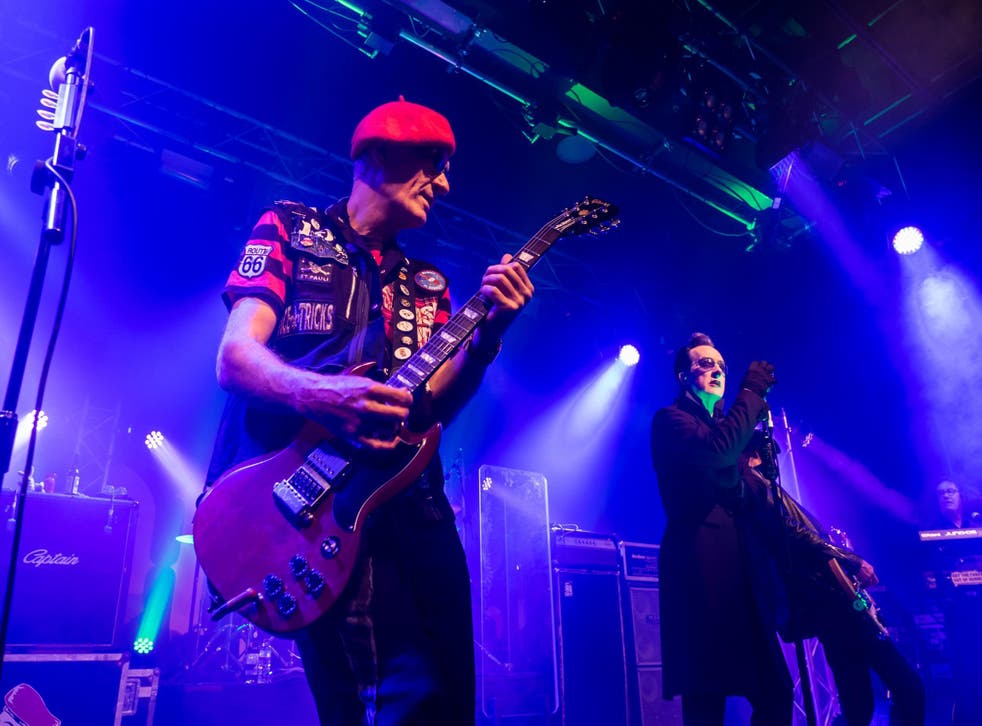 Seventies gothic punk-rock stalwarts The Damned have become, if possible, more eccentric and outrageous as they grow older, with many of their live traits coming across as delightfully raucous.
At a 40th-anniversary show at London's KOKO, taking place before a bigger night down the road at the O2 Forum in Kentish Town, they run helter-skelter style through tracks from their debut Damned, Damned, Damned along with music from their upcoming new album Evil Spirits.
They have a fantastic rapport with the crowd, so much so that each comment its two frontmen make seems like an in-joke between fans (mostly clad in black leather or ripped denim).
Dave Vanian, born David Lett, appears to possess a vampiric immortality, looking far younger than his 61 years as he prowls the stage in a long coat, black leather gloves and slicked-back hair.
He belts out lyrics with his impressively sonorous voice; resplendent on the darkly rousing "Street of Dreams", while The Damned's other original member Captain Sensible – Raymond Burns – channels Dennis the Menace in his trademark red beret and a stripy black and red shirt.
On "Smash It Up" the crowd go particularly wild and the moshpit widens; men in their forties push and shove one another with childish abandon. Returning at the end of the set, just a little out of breath, for the outrageous "Jet Boy Jet Girl", they urge their fans onto one, rollicking final frenzy. It's all devilishly good fun.
Join our new commenting forum
Join thought-provoking conversations, follow other Independent readers and see their replies