Festival No 6, Day 1 review: Edginess takes a back seat to eccentricity and enchantment
First day of Portmeirion-based festival hosts Everything Everything and James Blake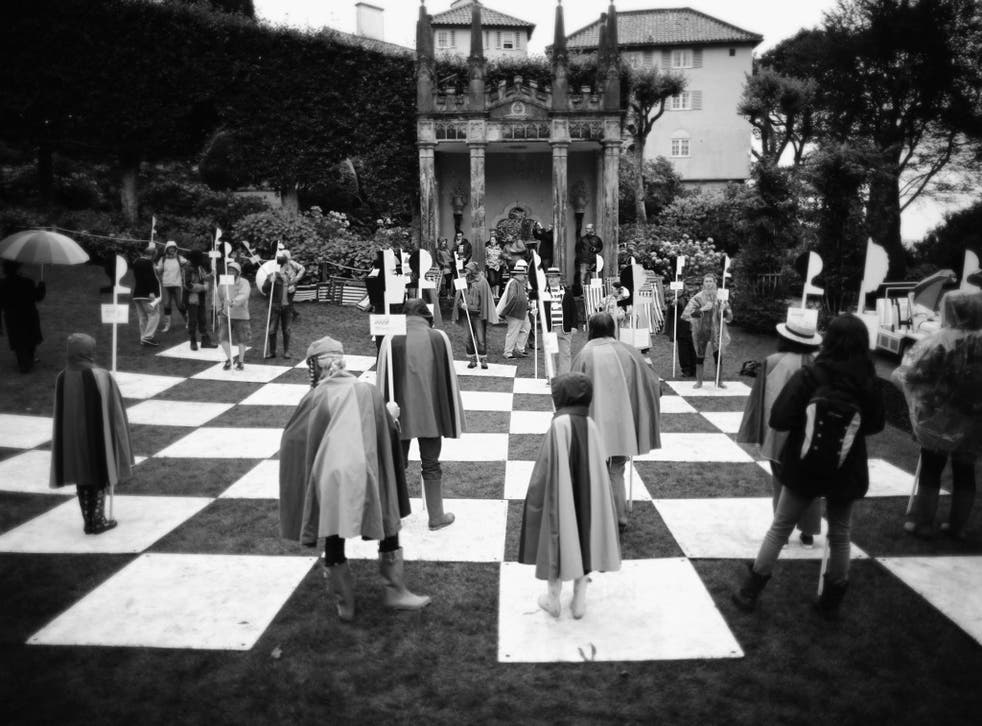 It's hard to think of a more magical spot than Portmeirion for a last lost weekend before autumn begins in earnest. A multicoloured, Mediterranean-inspired village, designed by the architect Sir Clough William-Ellis and surrounded by sea, trees and green fields, that for most of the year plays host to camera-happy tourists and fans of the weird but wonderful 1960s TV show The Prisoner (more of which later) that was filmed here. Since last year, however, September sees it become home to musicians, writers, poets, DJs and the people - almost 7,000 in 2012 - who've come to see them perform, for three days and nights. They're not somewhere in a field in Hampshire, but in North Wales for Festival No. 6.
In an overcrowded market, Festival No. 6 has carved itself a niche thanks in part to its fairytale location, but also to its carefully put together line up, which avoids the obvious in favour of the interesting. True, this year's headliners - Everything Everything and James Blake this evening, My Bloody Valentine tomorrow and the Manic Street Preachers on Sunday - are hardly under the radar, but they fit with the organisers' ethos of a festival for "those who enjoy life's finer things", along with sets from Frankie Knuckles, Andy Weatherall, Giles Peterson and Horse Meat Disco and pop-up raves in the wood. The extensive line-up of high-end food stalls and pop-up cocktail stalls are also the hallmarks of an event for those whose days scoffing festival burgers and mystery meat are long over.
New for this year is the Clough Stage stage dedicated to Welsh talent, curated by the people behind Cardiff music festival Swn. Cate Le Bon plays tomorrow, and she may get a nod on Sunday night when the Manics play songs from Rewind the Tape, their new album out on Monday, that features her subtle, but stunning, vocals.
Despite being the perfect location for an end-of-summer blow out, the weather at the second Festival No. 6 this evening has been far from idyllic, but the damp wasn't the only thing filling the tented Stage No. 6 and the i Stage - Badly Drawn Boy and Radiophonic Workshop made up for the fast-forming mud.
One eye-catching thing among the revelers was the abundance of rainbow-coloured brollies. Like the name of the festival, the umbrellas hark back to The Prisoner, a show where an ex-spy (renamed No. 6) is incarcerated in a strange village where no-one can leave and the identity of No. 1 is a closely guarded secret. For the initiated, there were Prisoner touches everywhere. For the unaware, screenings in Portmeirion's town hall offered to bring them up to speed.
Unashamedly boutique, packed to the gills with readings, stalls and thirty-somethings in wellingtons, Festival No. 6 might not be as edgy as some of its rivals, but it wins hands down on eccentricity and enchantment.
Join our new commenting forum
Join thought-provoking conversations, follow other Independent readers and see their replies