Florence + The Machine, How Big How Blue How Beautiful, album review: Welch confronts her demons in a frank manner
Crunching rock beats and ambient textures both inhabit this turbulent record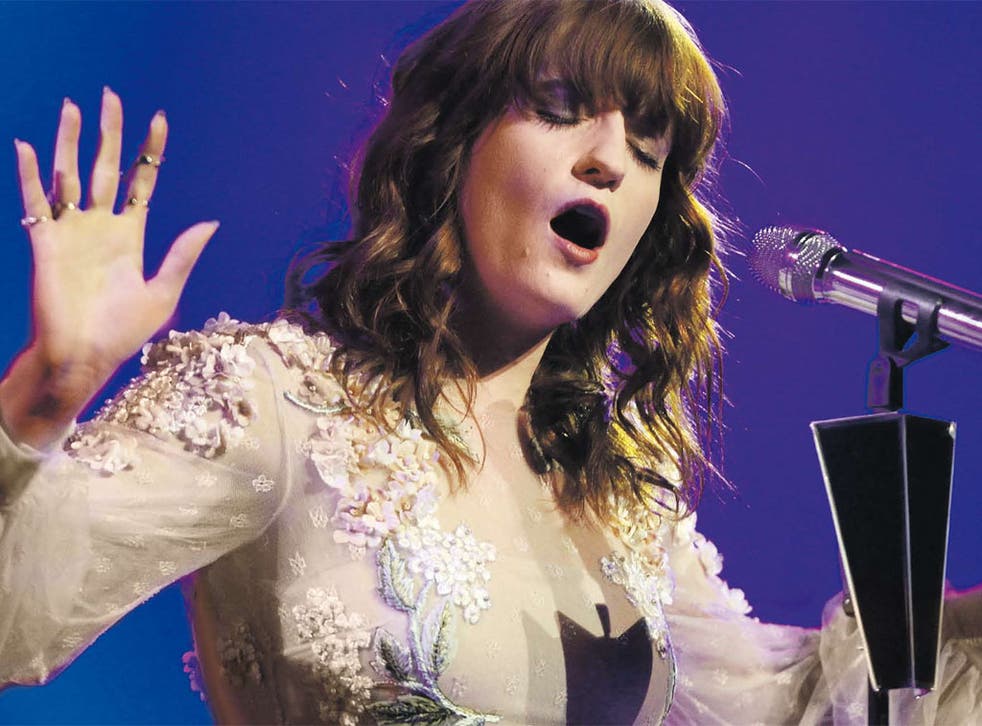 Before recording How Big How Blue How Beautiful, Florence Welch opted for a sabbatical year off – during which, she claims, she experienced "a bit of a nervous breakdown".
The results of that stressful period are evident throughout the album: compared to the fanciful fantasy preoccupations of previous releases – especially the death and water fixations of Ceremonials – this is Welch facing up to reality, confronting her emotional demons in a frank manner.
In this she's helped by heavyweight new producer Markus Dravs (Arcade Fire, Coldplay), whose skill in rendering big, bombastic arrangements with clarity is well matched with the Machine's grandiose sound.
Dravs apparently forbade her to write any more songs about water – yet the opening track "Ship to Wreck" breaks that rule with panache, Welch wielding various maritime metaphors for insomniac confusion as she admits she "can't help but pull the earth around me to make my bed", a vivid notion whose darkness is echoed in the image of "trying to cross a canyon with a broken limb" in the single "What Kind of Man".
It's the first of a string of songs dealing directly or tangentially with a difficult relationship. Here, and in "Queen of Peace", an ethereal, furtive introduction billows into a huge arrangement of crunching rock band beat further inflated by horns.
The emotional turmoil is better served by the more introspective balladry of "Various Storms and Saints" and "Long and Lost", where heartbreak is more subtly suggested through ambient background textures, wisps of synthesiser, strings and vibrato guitar. The vaunting, anthemic approach, meanwhile, is much better suited to the assertive messages of "Third Eye" and "Delilah", whose revival-meeting feel is strongly reminiscent of Arcade Fire. But perhaps the most touching performance here is the lost-cause elegy "St Jude", where she finally reaches the realisation "Maybe I have always been more comfortable in chaos?"
Join our new commenting forum
Join thought-provoking conversations, follow other Independent readers and see their replies