Foals, Glastonbury 2016, review: Oxford quintet step up to headliner status
More than ready to headline Reading & Leeds in August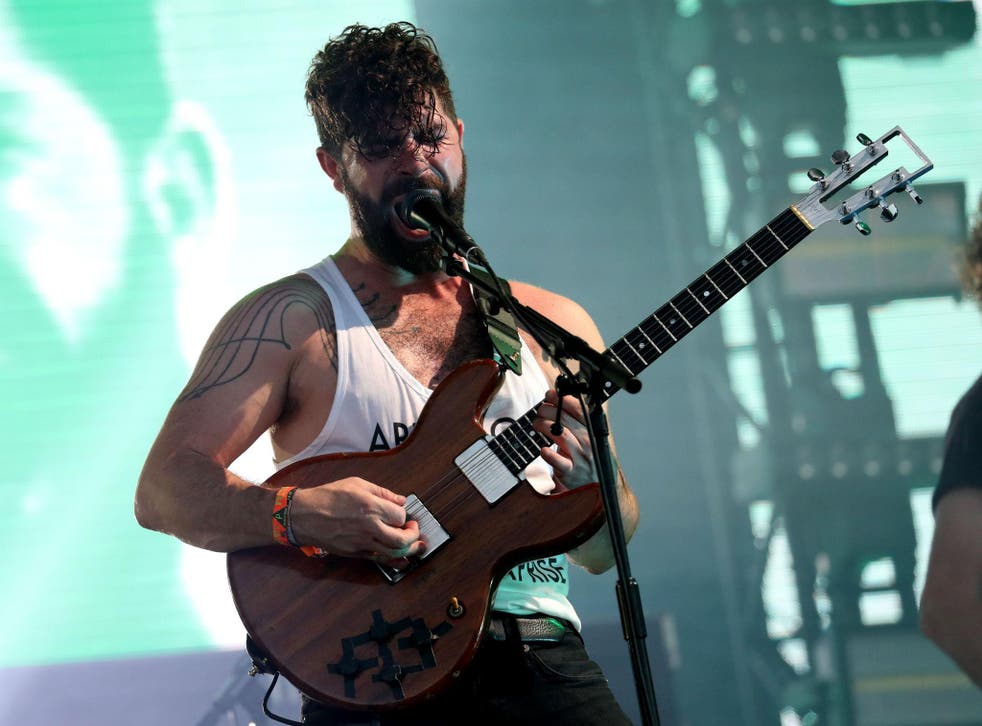 With a headline gig at Reading and Leads waiting just round the corner, you'd have been forgiven for thinking Foals would hold a little back from their Glastonbury set. But this turned out not to be the case as the Oxford quintet took to the Pyramid Stage to ignite a sunny Friday evening with an electric and aggressive show.
Taking up the prime slot before headliner Muse, Foals proved once again they deserve to be one of the UK's most well respected and enduring live bands. Starting as they meant to continue, Yannis and co took to the stage for a raw rendition of "Snake Oil" - a perfect epitome of the newer and more rocky album What Went Down.
The raw baseline, combined with angrier drumbeat and erratic overdriven guitars, were just what the crowd needed, the band bursting onto the stage with an energy unseen earlier in the day.
After blasting through tracks off their latest album 'What Went Down', the crowd were set alight by the like of "Olympic Airways" and the funkyd radio-friendly "My Number", starting a mass singalong and numerous flares to be lit.
Soon after, as the sun began to set, the band beamed across the screen in red and green as they launched into the thrashy crescendo of "Providence", frontman Yannis running across the stage with a pent up anger from the day's big news.
And then, pre-Spanish Sahara, as a rare lul fell over the crowd, he reaffirmed what we all knew he was thinking, telling the crowd: 'Whatever the politics, the sun is out. This is a great day."
It's a hard song to beat, building up into a goosebumps moment made for the festival occasion. But without a pause they rolled into another first album number, "Red Socks Pugie", pulsating through the crowd.
Glastonbury 2016 - in pictures

Show all 10

Eventually, the shirt comes off, Yannis revealing his slogan: 'Abuse of power comes as no surprise'. It's a statement that resonates with the crowd, and as the big guitar line of "Inhaler" drops, everyone let's loose, each member of the band jumping around, filled with huge amounts of energy.
We all knew the stage dive was coming and it finally came during the last song "Two Steps Twice", sending the crowd into a flurry of mosh pits as confetti streams into the sunset over the cheering crowd. Unfortunately, for the first half the sound was off, the audience booing loudly as they kept up their ferocious energy, blissfully unaware. Luckily, the microphone working on the big moment, the crowd's faith in the band was restored.
Foals made a clear statement. They can do the theatre, they can do the spectacle, they can master the shock and awe tactics, and even overcome a mute speaker or two. Are they ready for Reading and Leeds? Absolutely.
Join our new commenting forum
Join thought-provoking conversations, follow other Independent readers and see their replies