Album reviews: Gorillaz, Teyana Taylor, Ray Davies and more
Plus new releases from Let's Eat Grandma and Protoje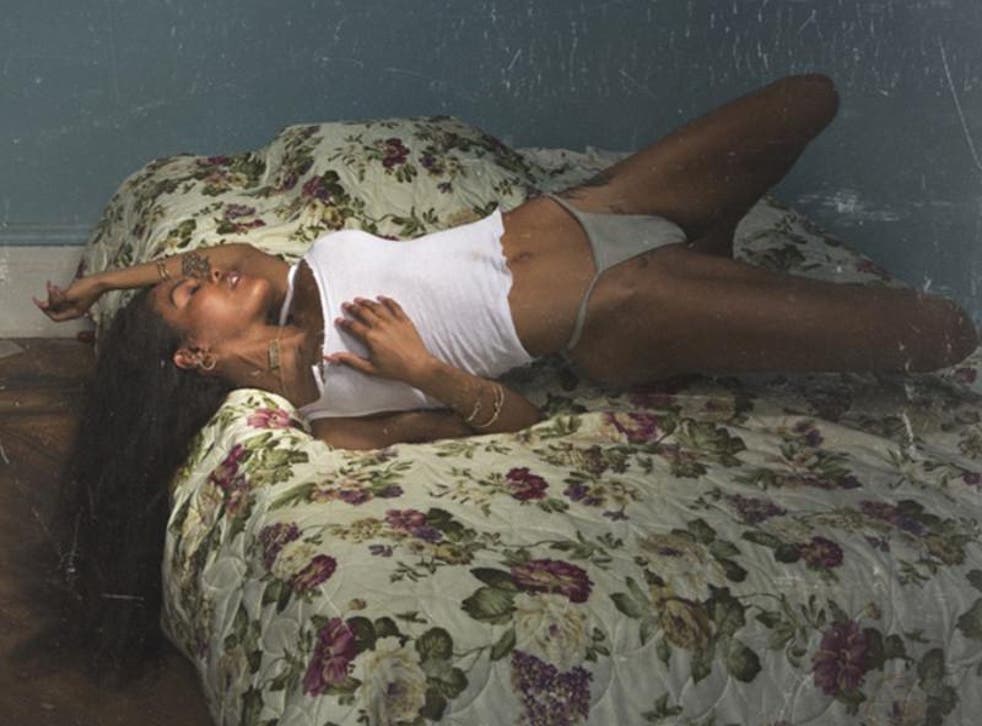 Teyana Taylor, K.T.S.E.
Download: WTP, Gonna Love Me, Rose In Harlem, 3Way
★★★★☆
Kanye West's G.O.O.D. Music label hasn't necessarily had an upward trajectory on every release. Despite solid releases from Pusha T, Desiigner and Kanye West's collaborative project with Kid Cudi - Kids See Ghosts – the bar for consistently "G.O.O.D." music hasn't always been met.
Teyana Taylor, however, is one of the most talented artists on the label's music roster. It's a shame that her releases have been so infrequent: she's a strong and prolific R&B singer who has come a long way since her appearance on My Super Sweet 16. Ten years post-"Google Me", she's emerged as a singer, dancer and reality TV show star married to Sacramento Kings player Iman Shumpert.
The 27-year-old singer's new record is the final one in a recent set that West has been producing and releasing since late May. Every Friday for the past month, fans could expect a new set of seven tracks produced by the controversial rapper from his time in Wyoming; Taylor's record was the only one held up by delays and released a week late. The R&B musician even joined in on her fans' confusion, retweeting fan posts commenting on the delay of her record. West's wife Kim Kardashian West tweeted that West was finishing up the album on his way back from Paris. By early Saturday morning, the record had finally appeared online.
And Kardashian West was right: the record is "soooo good". Because Taylor's releases are rare, she's not restricted by genre constraints, and K.T.S.E. (Keep That Same Energy) is a pleasant surprise. Embellished with West's keen ear for samples, it blends Eighties nostalgia with fresh rap and R&B. At the core of the project is Taylor's love of pleasing herself, her husband and being a mother.
She oscillates from funky lounge-singer ("Gonna Love Me" and "Issues/Hold On") to the dancefloor-ready "WTP", then to a sweet tribute to her daughter Junie with the gospel-infused "Never Would Have Made It". "3Way" oozes sexuality and centres on her syrupy vocals.
Samples weaved throughout the record include Billy Stewart's "I Do Love You" and the Delfonics' doo wop "I Gave To You.", while performance artist Mykki Blanco also assists on the record. The entirety of K.T.S.E. is a massive departure from Taylor's radio single "Maybe" from 2014, and it's nice to see that she hasn't confined herself to her earlier pop sound. Instead, her latest work is full of exhilaration... and the rush of great sex.
The end of K.T.S.E. sets a strong intention for the R&B singer: "I want my name to be a household product" – a line pulled from the documentary Paris Is Burning. Perhaps it's just a mere aspiration, but here's to hoping it signals Taylor has more music coming down the pipeline. (Ilana Kaplan)
Let's Eat Grandma, I'm All Ears
Download: Hot Pink, I Will Be Waiting, It's Not Just Me
★★★★☆
Let's Eat Grandma's second album I'm All Ears shows considerable growth for British duo Rosa Walton and Jenny Hollingworth; the group grapple with the realities of growing up and dealing with mental health struggles, self-realisation and figuring out how to solve their problems.
Following their lauded debut I, Gemini, the second act from Let's Eat Grandma is a grandiose pop opus filled with thrilling choruses, Eighties-tinged pop tracks and raw balladry. The elevation of the group's production is care of David Wrench (The xx/Frank Ocean/Caribou), SOPHIE and Faris Badwan. Throughout the record, they don't shy away from intimate topics that are close to their hearts.
Enjoy unlimited access to 70 million ad-free songs and podcasts with Amazon Music Sign up now for a 30-day free trial
Sign up
On "Hot Pink," they pay homage to femininity and the way that gender plays a role in society. It's as empowering as it is self-aware. "I Will Be Waiting" is a beautiful meditation on mental health and the complications of life that affect your wellbeing.
"Donnie Darko", meanwhile, heralds one of the most infectious lines with: "Cause the beatings just get harder and we'll never grow them out/ 'Cause the hand that does the dealings is the one that feeds your mouth." As a record that's as lyrically compelling as it is sonically daring, I'm All Ears is an admirable follow-up to an impressive debut. (Ilana Kaplan)
​Gorillaz, The Now Now
★★★☆☆
Download: Humility, Hollywood, Lake Zurich
Seven years – that's how long Gorillaz took to produce Humanz, the star-studded follow-up to their 2010 record Plastic Beach. Despite the long break, the results were mixed: 20 overstuffed tracks featuring everyone Damon Albarn had ever bumped into while drinking at the Groucho (Noel Gallagher, Grace Jones, Vince Staples, and many more made appearances).
Rather than wallow over the mixed response, Albarn and cartoonist Jamie Hewlett decided to begin work on the next record while still touring, the frontman having concluded that Gorillaz needed a batch of new songs for the following summer. Come the end of February and the group had an almost completed record: The Now Now.
Stripped of the usual number of guests (minus starring roles from Snoop Dogg and Jamie Principle on "Hollywood" and George Benson on "Humility"), The Now Now makes for a coherent record that acts more akin to a solo 2D album than full-on Gorillaz record.
Perhaps the best comparison would be to The Fall, the other Gorillaz album written and recorded within a minimal time period. Unlike that batch of scarcely developed recordings – all written by Albarn while touring Plastic Beach (and sounding very dated today due to being recorded onto an iPad) – The Now Now has a rounded sound, making for an easy, breezy listen.
The first three tracks, kickstarted by the excellent "Humility", take off to a soaring start. "Hollywood" marks the most classically Gorillaz sounding track on the album, while "Tranz" sees Albarn on introspective form, asking a late Saturday night version of himself: "Do you look like me? Do you feel like me? Do you turn into your effigy?" Other standouts include "Sorcererz", a funky track with an intoxicating chorus, and "Lake Zurich", an Eighties-tinged instrumental disco banger that acts as a thumping centrepiece to the record.
Unfortunately, outside of those songs (which would have made for an excellent EP) The Now Now falls short, the grit and grandiosity of other Gorillaz records is absent. "Kansas" and "Idaho" plod along aimlessly, breaking the pace established by the surrounding songs. Come the latter half of the record and the whole thing begins to meander, the ballads coming thick and slow. By the time "Souk Eye" begins to pick the pace up again – disco stabs eventually breaking through the plucked guitar line – the record unceremoniously ends.
Where their first three albums demanded your attention, The Now Now glides past, failing to confront the listener for the most part, and containing just enough solid songs to not fall into the lower echelons of Albarn's work. And perhaps that's all the frontman was going for – a couple of killer tracks that will make great additions to the live set. (Jack Shepherd)
Ray Davies, Our Country: Americana II
★★★★☆
Download: The Real World, March Of The Zombies, Epilogue, A Street Called Hope
The second part of Ray Davies's Americana solo project is another chapter documenting his lifelong relationship with the US (although, even two albums and a book seems too brief to detail such a storied career) and sees him confront the demons he was faced with on the first record.
Drawing on words from his 2013 memoir, Davies incorporates spoken-word tracks and a vibrant range of country, rock and swing-influenced songs for a record that might, at first listen, appear overly sentimental for a country undergoing a state of turmoil. Really, Our Country: Americana II's tone is often as cutting as it is fond, as Davies casts a cynical eye back over a personal history before, during, and after the time he spent living in America.
"This is my country, and I can't believe that one day I would want to leave these shores forever," he sings on the title track: the ambiguity in the lyric allows for such broad interpretation that this could be about Davies himself, devastated at the prospect of believing his beloved America; a criticism of the nationalistic attitude of Americans or the British themselves – or the perspective of a refugee fearful at the prospect of leaving their home, but left with no choice.
"Back In the Day" is a bouncing doo-wop track that encapsulates Davies's early understanding of the Hollywood glimmer that has drawn hopeful artists to its streets for decades, then there's a touching duet with Jayhawks band member Karen Grotberg on "The Real World" (they previously sang together on Americana I for "A Place In Your Heart"). French swing influences via New Orleans embolden the wonderful "A Street Called Hope", while "March of the Zombies" is a menacing blues song backed by resplendent brass; it rises and falls with classic, complex rhythms, and voodoo influences that Dr John wouldn't sniff at.
Davies has lost none of the wit or passion for music that secures his position as one of our greatest living songwriters: Americana II feels like another chapter exploring a still-living, breathing relationship with an intensely complex land, that makes for a rich and invigorating listening experience, heightened even more by the news that a new Kinks album is on the way, too. (Roisin O'Connor)
Protoje, A Matter Of Time
★★★★☆
Download: Flames ft Chronixx, Blood Money, Like This, Truths & Rights ft Mortimer
Growing up white and relatively middle-class, reggae for this writer used to be synonymous with high school, with skived PE lessons and of course, the smell of spilled bong water. And as such, while the politics of bands such as Black Uhuru and Burning Spear have always been present, it's difficult for such things to resonate when you're hearing it through someone's phone speaker and a fug of Lemon Haze.
Isle of Wight Festival

Show all 16
From the opening strings that fade seamlessly in to the bouncy, frenetic "Flames" featuring long-time collaborator Chronixx, Protoje's latest album A Matter of Time asserts itself as an album without compromise, confident to the point of arrogance, and rooted deeply in the politics of modern day Jamaica, but still feels utterly accessible.
New single "No Guarantee" (another Chronixx partnering), is a genre-bending introspective combination of chunky rock guitars, thick reggae bass and woozy funk that muses on love and hate, jealousy and loyalty.
At a breezy 10 tracks, A Matter of Time doesn't hang around longer than it needs to, holding up on repeat listens easily as a result. Harbouring a natural ebb and flow that alternates between hard and heavy and those with a little more restraint effortlessly. In doing so, Protoje has crafted an album that's rich, varied and digestible on several levels. A perfect summer release. (Dave Beech)
Join our new commenting forum
Join thought-provoking conversations, follow other Independent readers and see their replies