Idles, Joy as an Act of Resistance album review: Punk rockers place vulnerability and empathy front and centre
For all his gruff, ferocious delivery, frontman Joe Talbot is all about upending his own masculinity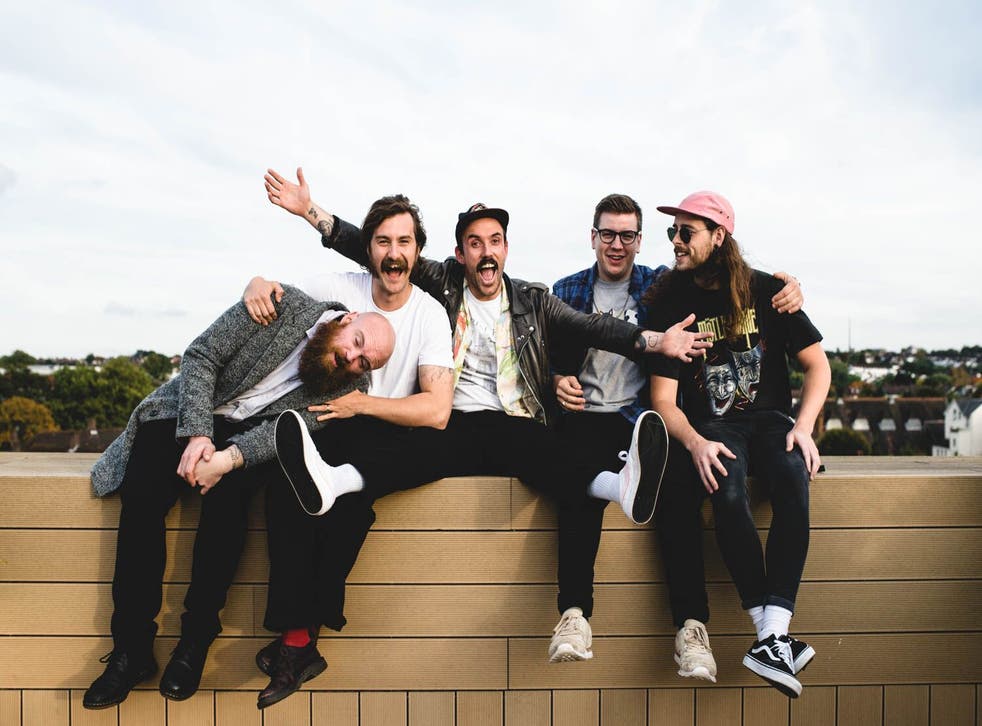 Sensitive punks, at long last, need hugs. Hardcore rock music, no matter how socially righteous, progressive and respect-driven, has generally arrived gargling testosterone, so it's deeply refreshing that Bristol's Idles place vulnerability and empathy front and centre.
Last year's debut album Brutalism paid tribute to singer Joe Talbot's late mother and the NHS services that tended to her; this second record broadens the Idles manifesto to take in rants on xenophobia, homophobia, toxic masculinity, Brexiteers and manipulative media.
Talbot comes across as an iron snowflake. "I put homophobes in coffins," he bawls on shapeshifting opener "Colossus", half stalking Nine Inch Nails assault, half Stooges rampage. "If someone talked to you the way you do to you, I'd put their teeth through, love yourself," he tells a body dysmorphic victim of unattainable TV beauty on the compulsive "Television".
For all his gruff, ferocious delivery, he's all about upending his own masculinity, berating a knuckle-dragging "Top Shop tyrant" on "Never Fight a Man with a Perm" and wearing his tearstained cheeks with pride. "I'm a real boy, boy, and I cry," he confesses on "Samaritans", an intense litany of the sort of "character-building" orders barked at young boys brought up by the drill sergeant from Full Metal Jacket ("Man up, sit down, chin up, pipe down ... grow some balls"), while Yeah Yeah Yeahs rocker "Cry to Me" is a big punk bear hug of bro-miseration.
Over a visceral torrent of motorik punk-pop pummels recalling prime Pixies or McLusky, Joe hails his "beautiful immigrant" blood brother "Danny Nedelko" and celebrates his "mongrel" upbringing on "I'm Scum" – in a world run by bullish right-wing sex pests, his aggressive compassion is a potent antidote. "This snowflake's an avalanche," he growls at one point. Get engulfed.
Join our new commenting forum
Join thought-provoking conversations, follow other Independent readers and see their replies