Justin Timberlake, The 20/20 Experience Tour, review
Motorpoint Arena, Sheffield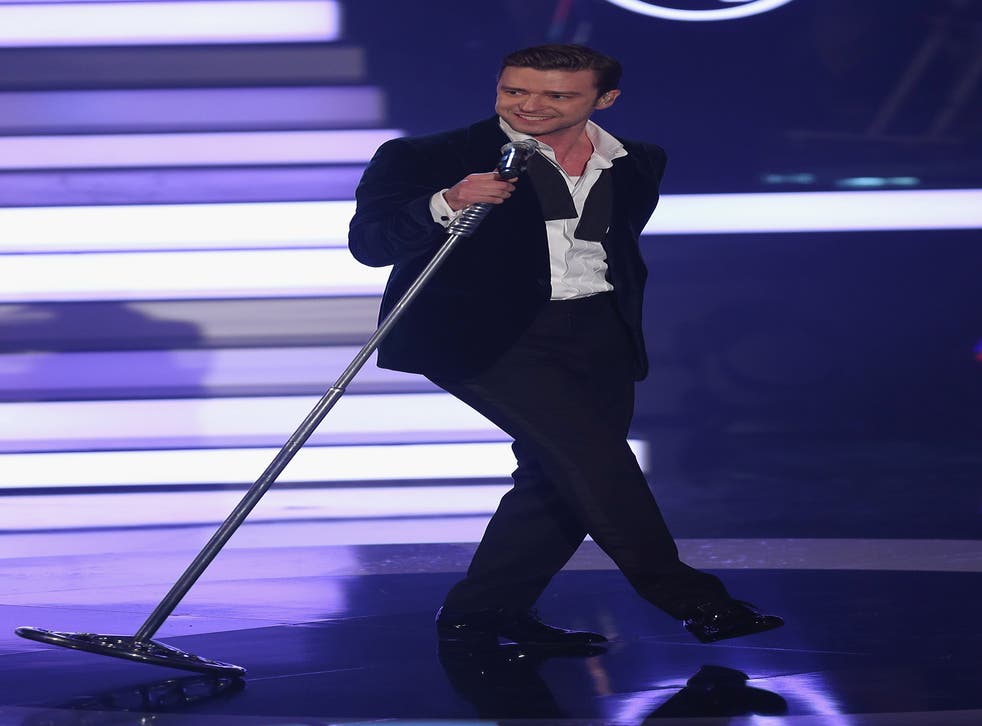 Timberlake appears, in full tuxedo, under spotlight, soaking up the galvanised screams and he momentarily basks in the rapture of his own applause.
A band, The Tennessee Kids, rise from underneath the stage. They are a powerhouse, loaded with soaring backing singers, thunderous drums, euphoric brass and screeching funk guitar, they are as pristine as JT's primed and perfected dance moves and they frequently play at floor-shaking volume.
The surging gusto that erupts from the first set-closer 'Cry Me a River' is enthralling.
At 33 JT still looks boyish, with a perfect Disney smile still in tact, but this tour is him smoothing over the teenybopper past and presenting himself as something more fitting for his age: as sleek and stylish, as gentlemanly and venerable.
It is a performance laden with lavishness and sexual teasing (when Timberlake gropes his crotch it sets off a tidal wave of screams). With a steady stream of "f**k's" throughout the night, he seems to be cultivating an almost 'loveable rogue' aura around himself, like a James Bond of pop or a zeitgeist Sinatra.
During the second set the stage rises up and glides across the audience (to much excitement). There are covers of Elvis, Michael Jackson and even Kool & The Gang. T
The penultimate 'Sexyback' is a knockout and the closing 'Mirrors' even prompts a successful marriage proposal in the audience before Timberlake disappears into darkness once again, leaving behind a mammoth two hour-plus voyage of pop.
Join our new commenting forum
Join thought-provoking conversations, follow other Independent readers and see their replies