Katy Perry's Prismatic World Tour, The O2, review: Pop princess fails to take flight
High budget production props up Perry's lack of commanding stage presence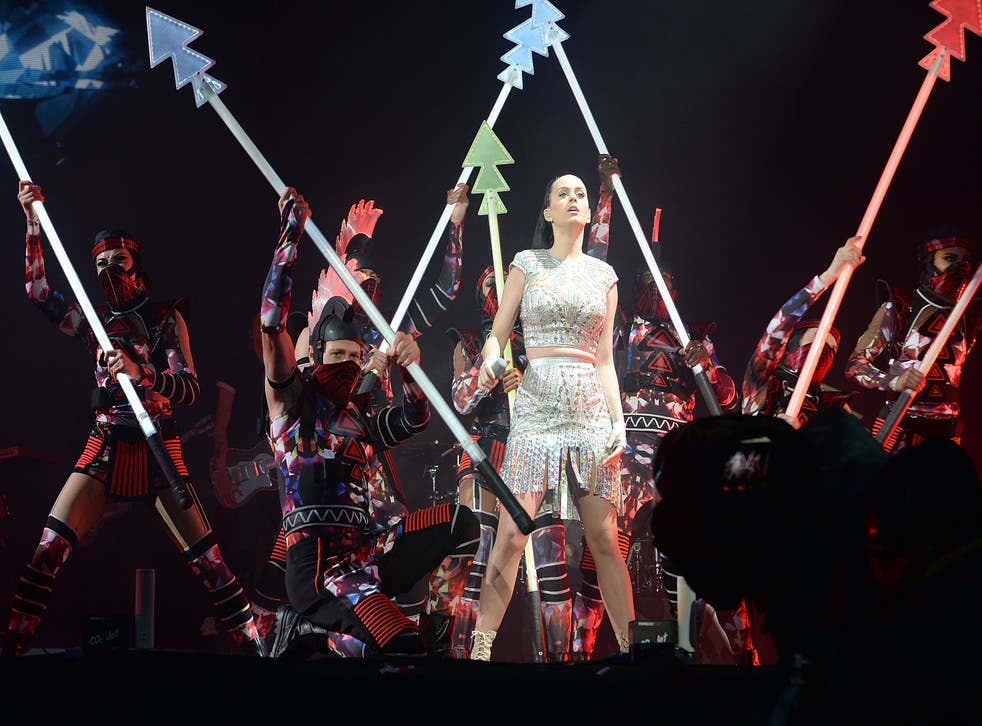 From acrobats, sparkly cat costumes, fire-wielding guitars, inflatable bottles of champagne and an on-stage travelator, Katy Perry's Prismatic World Tour is a feat of a production.
It is as camp and kitsch as to be expected from a pop star who cast her image wearing blue wigs and sucking lollipops.
The singer appeals to children and adults, telling the crowd midway through: "My butterfly brings all the boys to the yard".
Dressed in a butterfly crown, pink wig and sparkly Miss Havisham-type dress, she references Kelis' crude hit while shining like a pantomime fairy.
Despite her squeaky clean pop, there is a feeling that something darker is brewing beneath the surface of the all-American singer.
"I Kissed A Girl" is performed in a slower, almost sinister way, aided by two cat-like dancers who crawl on the stage beneath her.
"Hot N Cold" is sung in a pink sequinned leopard-print cat suit, but with jazzy, cabaret-like tones.
Yet for all Perry's astounding costumes and fun acrobatic displays, her presence on stage fails to take flight.
She begins sounding flat on first song "Roar", and her voice lacks the depth and power to carry the show alone without the help of a high budget production.
Join our new commenting forum
Join thought-provoking conversations, follow other Independent readers and see their replies