Album reviews: Kurt Vile – Bottle it In, Colter Wall – Songs of the Plains
Kurt Vile is ever the buzzed, backseat philosopher on his third record, while Canadian country artist Colter Wall paints a stark yet beautiful picture of home on 'Songs of the Plains'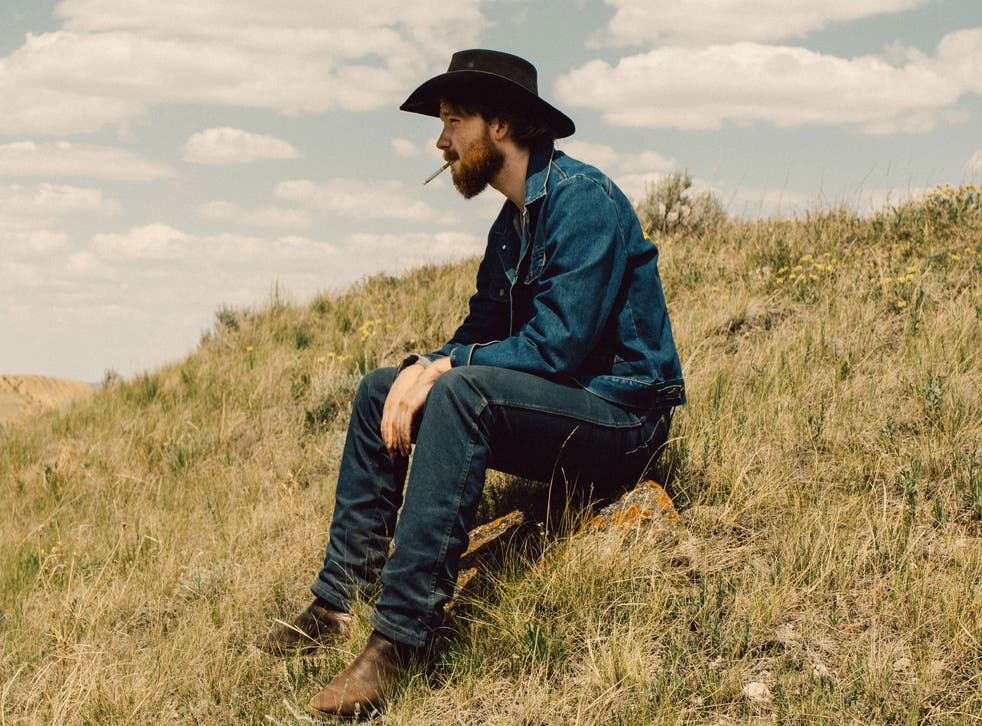 Kurt Vile, Bottle it In
★★★★☆
"There was no format because, well, we like it like that," Kurt Vile sings early on in his new album, Bottle it In. He's recalling a drug-addled conversation with a friend over some garage-based radio station, but it's clear the Philadelphian singer-songwriter takes a similar approach to his music.
Vile doesn't really do couplets or stanzas. One thought gets interrupted or distracted by another, with lines overrunning and tripping into the next. It should be overwhelming, but the lyrics are delivered with such an easygoing, detached drawl, and backed by such hazy melodies, that it feels – to quote the album again – "like taking a drink from a dream smoothie".
Like his excellent previous two albums, Wakin on a Pretty Daze and B'lieve I'm Goin Down..., Bottle it In is replete with moreish guitar riffs. "Mutinies" loops around and around as though orbiting the listener, while "Bassackwards" (one of three 10-minute songs on the album) is a washed-out epic that centres around a riff played, as the title of the song reflects, in reverse.
Kurt is ever the buzzed, backseat philosopher, pondering the infinite and trying to establish his footing within it. "I was on the beach but I was thinking about the bay," opens "Bassackwards". "Got to the bay but by then I was far away."
A quiet life in a small town – the setting for many of his songs – is alone enough to land a man in these sorts of dissociative mental states, but the two and a half years over which Bottle It In was recorded must have been particularly bewildering for Vile.
They saw him do the late night circuit (Colbert, Letterman, Conan), open for Neil Young in front of a crowd of 90,000, voice an animated squirrel for HBO, play Glastonbury, cameo in sitcom Portlandia, and even pop up as an answer in US game show Jeopardy. Lyrically fruitful stuff, surely, for a guy who's plied a trade in encapsulating feelings of disorientation.
Where the record departs from his previous ones is with its instrumentation (harp, piano and banjo are worked in this time) and its forays into 1970s country pop. "Rollin With the Flow" feels like it was written for Glen Campbell, and even comes with a final chorus key change. "One Trick Ponies", meanwhile, sounds as though it could sustain an audience handclap live.
This is not always a comfortable bracket for a Kurt Vile song to fit into. When he goes off the deep end though, diving into a vast pool of astral matter as he does on spaced-out closer "Skinny Mini", it's a deeply immersive and transporting album. Christopher Hooton
Colter Wall, Songs of the Plains
★★★★★
Appearances can be deceiving, and the same goes for voices. Take Canadian country artist Colter Wall. Hearing him sing for the first time, you'll likely picture a weathered older man who's spent most of his life smoking cigarettes and gargling whisky. In actual fact, Wall is a scrawny 23-year-old – who just so happens to be one of the most talented young artists of his generation.
On his second album Songs of the Plains, Wall sets out to paint a picture of his home, its heritage and local culture, working once again with Nashville's ubiquitous Dave Cobb, who produced Wall's self-titled debut in 2017. There's a cover of Billy Don Burns's "Wild Dogs", which Wall makes entirely his own, and a spot of yodelling on cowboy traditional "Night Herding Song".
Steve Earle recently praised Wall as "the best young singer-songwriter I've seen in 20 years" – coming from the notoriously critical country music legend, that's one hell of a compliment. It's also spot on. Wall's songwriting is as stark as it comes: his plain-speaking manner is delivered in a slow, melancholy drawl that paints him as some lonely cowboy – the last man of the West, as he describes in the most matter-of-fact terms how a bullet ripped in to "poor Wild Bill".
There's no fuss in the instrumentation, either, mostly just gentle picking or brisk, deep thrums on Wall's acoustic guitar, which are bolstered by icy laps of pedal steel and the occasional harmonica. It's effective in the simplest of ways – and allows the listener's imagination to do the rest. Roisin O'Connor
Join our new commenting forum
Join thought-provoking conversations, follow other Independent readers and see their replies