Lorde, Melodrama, album review: Unconventional pop that still bangs
Pure Heroine documented feelings of teenage ennui in a way that was both self-reflective and universal; Melodrama takes a similar approach to the early years of adulthood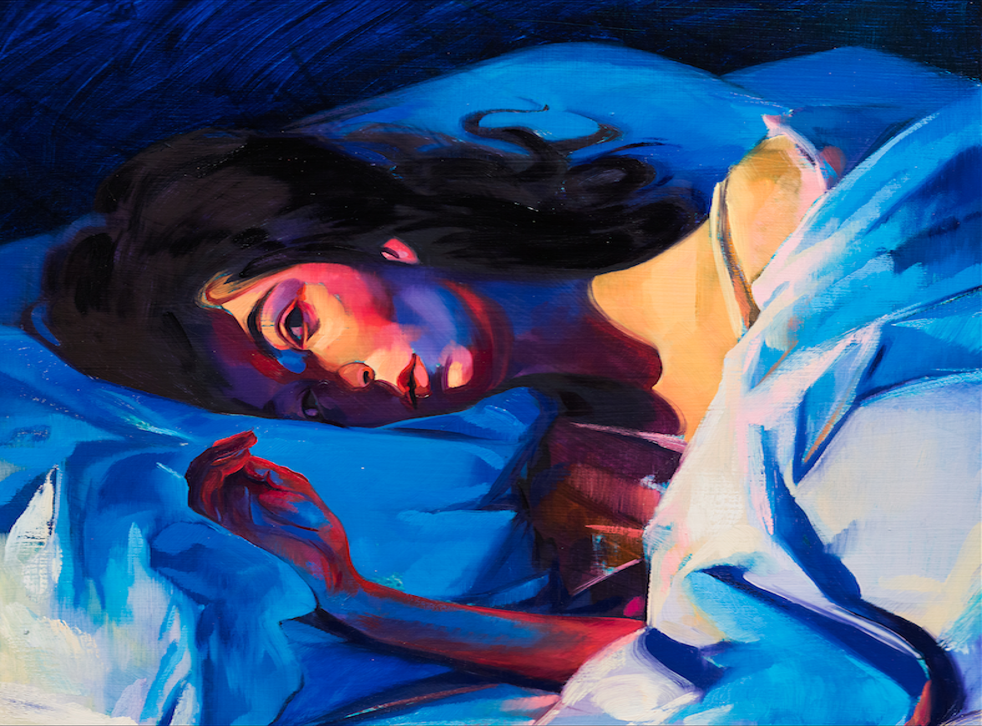 After the resounding success of her debut album Pure Heroine, Lorde took a step back and, in her own words, "wrote her way out of it".
Disappearing from public view at the end of that album tour, she returns four years later to dispel any concerns about so-called "second album syndrome".
First single 'Green Light' was dubbed by producer Max Martin as "incorrect songwriting" when she showed it to him shortly before its release - yet it works - incredibly well. It's the best kind of break-up song, a snarling, energetic howl of anger and indignation: "She thinks you love the beach, you're such a damned liar," Lorde sneers on the intro.
Those non-rhymes and the key change that occurs just before the chorus jolts you out of a comfort zone you didn't know you were in, like friends who drag you out to a bar after a relationship ends. "I'm waiting for it, that green light, I want it" she sings, as though asking when it'll be time to feel OK again.
There's a dystopian feel that lingers on songs such as 'Sober', bolstered by those bold brass horns, then to 'Dynamite' - a Tove Lo co-write - sweeping the listener along in a heady rush of alcohol amid the romanticisation of dying young in a fast car. On 'Hard Feelings - Loveless' the clack on the beat seems haunted by her massive single 'Royals' before the tempo quickens and metallic bursts - these eery screeches - emerge in the instrumentation. On 'Writer in the Dark', a subtle standout on the album, Lorde's falsetto recalls Kate Bush or Freddie Mercury.
Melodrama was made mostly in New York with producer Jack Antonoff [fun., Bleachers] and the city plays a vital role on this record, encapsulating how you can feel both isolated in such a huge, crowded place but also embrace the anonymity that comes with it, and allow yourself to be drawn into the crowds.
'Liability', the second single off the record, was even more of a surprise than 'Green Light', but Lorde doesn't try to pull any tricks on this one. Here she offers the bare bones of a song, nothing to hide behind, as she sings lyrics that are wryly self-aware with the tone of a person who's too tired to fight anymore: "I understand - I'm a liability/Get too wild, make you leave/I'm a little much for everyone."
'Supercut', like 'Green Light', seems Robyn-inspired: this is unconventional pop that still bangs - Lorde's off-kilter rhythms and quirks in the production expose the inner workings of her music, where other artists would demand their albums are buffed and polished into generic perfection. She respects pop for what it is and what it is capable of, how it can speak so bluntly of being alone yet simultaneously make you want to jump around the room.
Pure Heroine documented feelings of teenage ennui in a way that was both self-reflective and universal; Melodrama takes a similar approach to the early years of adulthood - following a narrative that could almost be one night at a house party - in all its gory detail.
Fuelled by a black humour that's almost become her trademark, there's heartbreak and ecstasy, desire, fear, uncertainty, acting on impulse, making mistakes and (maybe) learning from them. And those are tunes we can definitely dance to.
Join our new commenting forum
Join thought-provoking conversations, follow other Independent readers and see their replies