Of Monsters and Men, Fever Dream review: A self-effacing shuffle in a different direction
The Icelandic five-piece's third album is unlikely to eclipse their biggest hit, but it is perfectly affable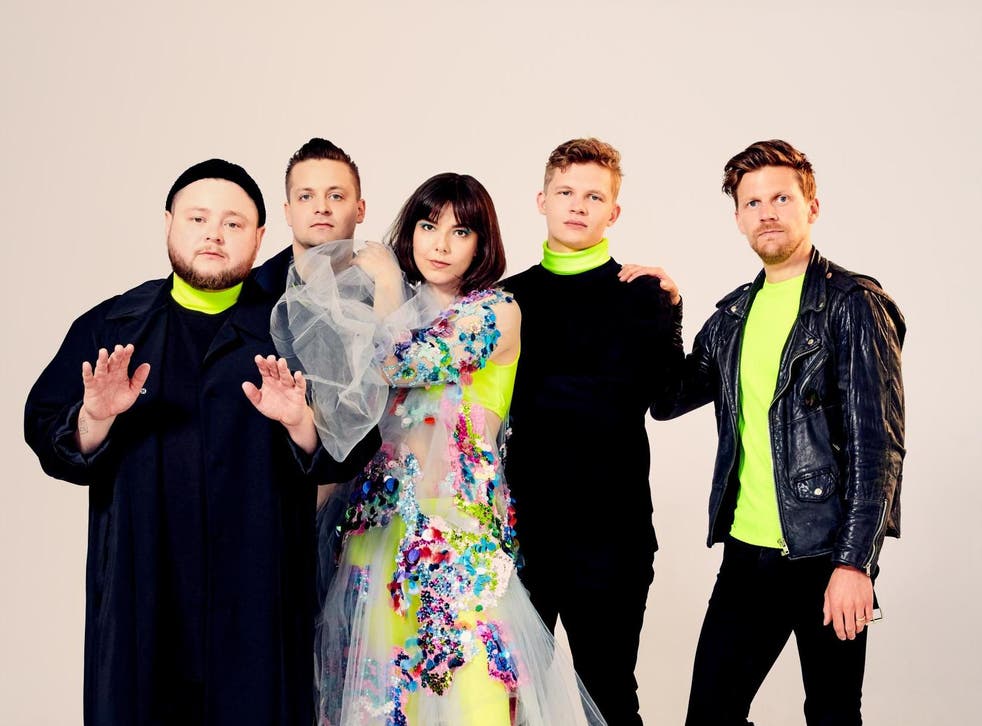 It seems absurd to suggest that Of Monsters and Men are the biggest thing to come out of Iceland – particularly given that genius oddball Björk is also from those shores. But the numbers are on their side. Just look at the mind-boggling success of 2011's "Little Talks", a cacophony of bombastic brass and yelps, which that summer was all over the radio like a heat rash. The song went quintuple-platinum, becoming the first by an Icelandic band to exceed one billion streams on Spotify. The debut album that followed, My Head Is an Animal, went platinum too.
In the years since, the five-piece have released a second album, 2015's Beneath the Skin, and became stadium-filling stars in their home country (not that they'd put it like that: "Everyone's so equal here that you never think you're bigger than anyone else," they demurred in an interview with The Independent). But to many, they remain synonymous with their biggest hit. Their third record, listenable as it is, probably won't much change things.
Fever Dream is not an about-turn exactly, but it is a self-effacing shuffle in a different direction. Setting aside the orchestral folk with which they made their name, the band instead trade on limber electronic beats and unobtrusive synths here, layering artificial sounds with gentle, organic ones. They've cited influences as diverse as The National and Solange, but it is the lax, sophisticated rock of the former that they seem to be most intent on mirroring. To mixed success.
The 35 best debut albums of all time

Show all 35
With its cascading melody and doleful lyrics – "You made me feel like a ghost walking around, talking in my sleep" – album highlight "Sleepwalker" is a charmingly dispirited affair. The lush, languorous "Stuck in Gravity", meanwhile, was written by vocalist Ragnar Þórhallsson, though he originally thought it too "feminine" to sing himself. He was persuaded to take back the reins by bandmate Nanna Bryndis Hilmarsdóttir – who herself shines on lead single "Alligator", a defiantly scuzzy affair. Both have unassuming, tight-throated lilts, which are quietly emotive even on weaker tracks such as "Wild Roses".
There is no song on Fever Dream that is likely to eclipse, or even cast a shadow on the success of "Little Talks", but this is a soothing, affable record nonetheless.
Join our new commenting forum
Join thought-provoking conversations, follow other Independent readers and see their replies