Muse, Drones, album review: unrepentantly ambitious and laced with emotional intrigue
The narrative takes precedence on some mid-album clunkers, but the climax is full-bore grand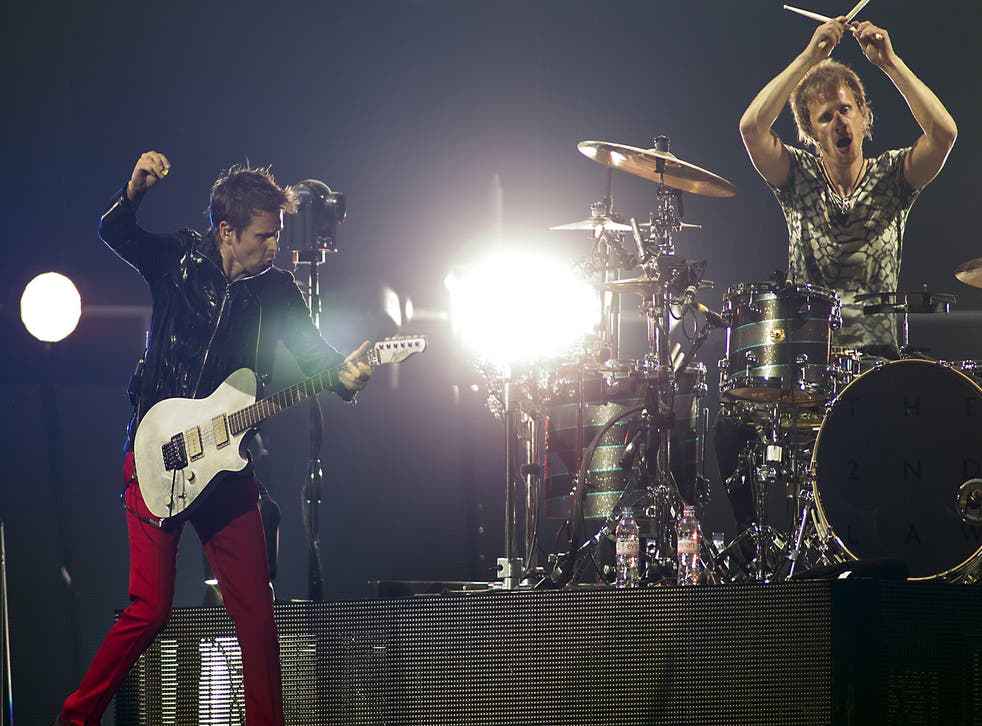 After six albums of space-metal extravagance, most laws of diminishing returns would argue that Muse should've exhausted all viable ways of screeching over the top by now. Since any group responsible for giving prog-rock a 21st-century footing clearly observes their own set of rules, however, Muse's seventh album is – happily – anything but diminished.
True, alarms blare. The sleeve suggests Muse's long-feared plummet from heroically daft to plain daft has happened: fear the saveloy-stick of state control! The concept-album plot (dehumanisation, drones, mind control – don't ask) doesn't help, invoking the sorts of albums made by hairy Canadians in kaftans circa 1976.
But although restraint dies the second "Dead Inside" erupts into Queen-ly life, Muse maintain control of their excesses. Powered by a self-conviction that tempers incredulity, Drones is unrepentantly ambitious and laced with emotional intrigue, taken as a subliminal account of singer/guitarist Matt Bellamy's divorce from Kate Hudson.
Even with "Mutt" Lange (key credit: Def Leppard's Hysteria) producing, Muse sound like a band, not a studio budget. The festival-fit chorus ("Your ass belongs to me now!") of glam-brawler "Psycho" is pleasingly brazen and "Reapers" revels in guitar-god abandon.
The narrative takes precedence on some mid-album clunkers, but the climax is full-bore grand. Who else could make a Morricone-via-Liberace symphony ("The Globalist") and an elegiac polyphony ("Drones") sound like the only apt finales?
Many will mock, but the day Muse decide ridicule is something to be scared of will be the day they're doomed.
Join our new commenting forum
Join thought-provoking conversations, follow other Independent readers and see their replies