Nick Cave and the Bad Seeds review, 'Ghosteen': Cave sounds buoyed, not weakened, by exposing his wounds on this astonishing album
Following the traumatised chaos of 2016's 'Skeleton Tree', 'Ghosteen' is a warm cloud of ambient solace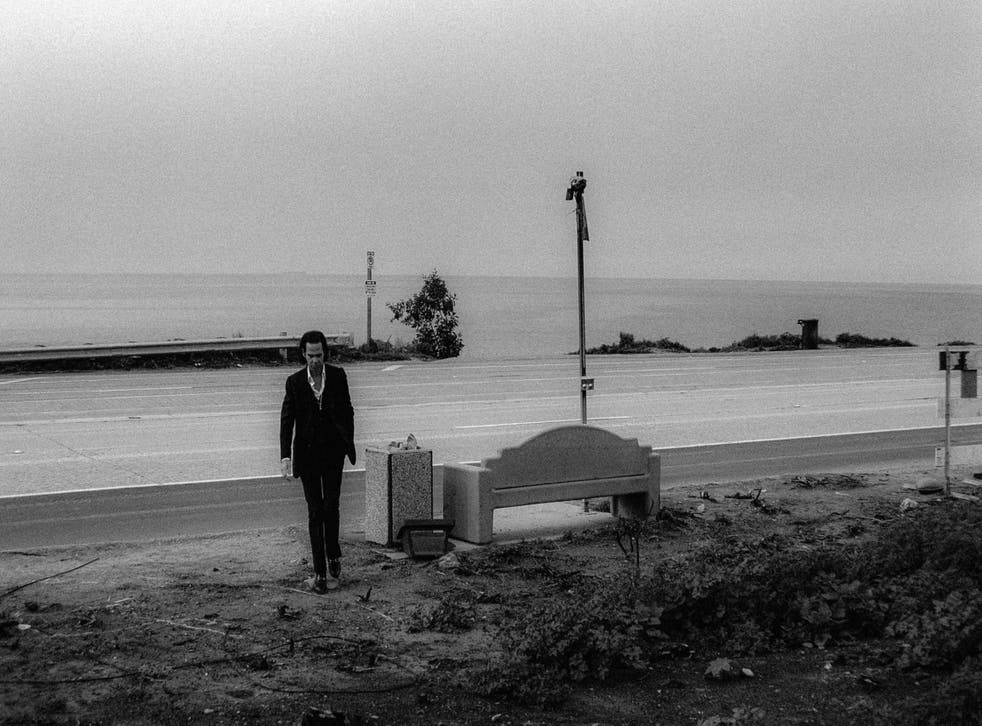 When Nick Cave's 15-year-old son, Arthur, died in July 2015, the Bad Seeds frontman said the idea of grieving in the public eye seemed "impossible". His first instinct was to hide. But, by 2017, he came to understand that "the rush of emotion it unleashed in people and the way they wrote about their own sadnesses and their own griefs was monumental and amazingly helpful for me and my family… basically it saved us".
Since then, Cave has opened the doors to his fans on his website and on tour: answering any question with startling directness and humanity. The former Dark Prophet of the Outback became a kind of mystic agony uncle: profound, tender and deeply connected.
When Joe, from Bexhill-On-Sea wrote in at the end of September to ask when we could expect a new album, the surprise reply was: next week, and it's a double. The first is a series of eight shorter, simpler songs, which Cave has described as the "children", and the second is two grander suites, or "parents", separated by a spoken section.
Following the traumatised chaos of 2016's Skeleton Tree, Ghosteen is a warm cloud of ambient solace – a sonic evocation of the communion he has experienced through his newly porous relationship with his audience. He sounds buoyed, not weakened, by exposing his wounds.
The 40 greatest song lyrics

Show all 40
His voice – still commanding in its depth of tone and purpose – levitates above the static hum of Warren Ellis's analogue synths. Ghosteen doesn't directly name Arthur, or even use words like "death" and "grief", because it doesn't need to. He's "the little white shape dancing at the end of the hall," "the wish that time can't dissolve".
I know Cave lost some fans in 2009 when Mick Harvey took leave from The Bad Seeds and Ellis became his main collaborator. But there's a real magic in the frequencies they achieve with the hot wires and vintage wood of those machines. Opener "Spinnings" begins with slow, oscillating notes – like tuning in to a benign seance. Harmonics glow in the distance like the faintest of rainbows.
Synth inventor Bob Moog always said he thought there is a "spirituality" in the analogue waveform; that there is "a consciousness that we connect with" when playing them. This consciousness oscillates throughout Ghosteen, as Cave expresses his weariness with the limits of the material world. His piano bleeds into the synths in the next two songs. On "Bright Horses" – the first album's most obviously gorgeous track – he sighs that: "We're all so sick and tired of seeing things as they are/ Horses are just horses and their manes aren't full of fire… And everyone is hidden and everyone is cruel/ There's no shortage of tyrants and no shortage of fools."
There's a choral layering of vocals on "Ghosteen Speaks", in which the departed assures us: "I am beside you/ Look for me". Though the sounds are soft, they are more hair-raising than Cave at his blood and spittle-spattered screamiest.
Ghosteen's second part is more of a grower. After the intimacy of the first album, the more grandiose sound and stretched structure dials down the intensity of the connection. But you build back up to that through "Leviathan" and suddenly you're there in Cave's living room. "Mama Bear holds the remote," he sings. "Papa bear just floats/ Baby bear he has gone to the moon on a boat/ Oh on a boat…"
The sound puts your heart into zero gravity and you find yourself floating with Cave, in orbit around the wonder and agony of it all. As the suite draws to a close, the bereaved father tells us he is "just waiting for my time to come". And after 65 minutes, The Seeds' drummer Jim Sclavunos, picks up his sticks. The distant beat seems to come from another world. A quietly devastating way to end an astonishing record.
Join our new commenting forum
Join thought-provoking conversations, follow other Independent readers and see their replies