Pale Waves play The Garage in London - review
The band's label mate Matty Healy of The 1975 has produced two of their tracks so far, and that hand is strongly felt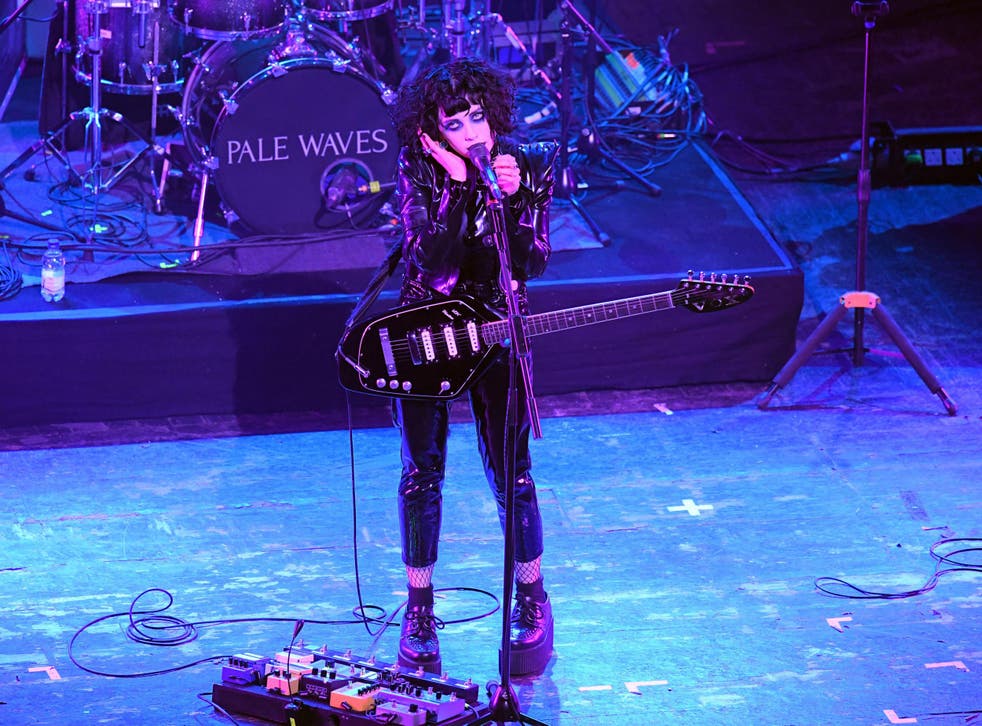 When Pale Waves come on stage at The Garage in London, the crowd are itching to get started – even with the knowledge it'll all be over in eight songs' time.
Because those are all the songs they have to play. It's been a whirlwind couple of years for the Mancunian four-piece after being signed to Dirty Hit Records: their meteoric rise owing in no small part to a US support slot for The 1975.
Things have unfolded well since for the "goth-pop" outfit, whose black-clad appearance belies their sunny, dance-friendly and occasionally saccharine sound; driven by 1980s influences like The Cure; a high point of their early career being placed fifth on BBC's Sound of 2018 list.
After Bloxx and Our Girl warm up the crowd with short but sweet sets – rhythmic, funky indie-rock from the former, Pixies-flavoured grunge from the latter, Ciara Doran's punchy snare leads into last year's infectious "Television Romance".
"This is our biggest show so far!" calls out frontwoman Heather Baron-Gracie (she's obviously not counting the aforementioned support slot at a sold-out Madison Square Gardens) between tracks as the band whizz energetically through the set.
Her vocals soar over the power ballad "My Obsession", bearing out her typically romantic, yearning lyrics: "You'll always be my favourite obsession/I'm so sorry for confessing" – but even this is drowned out by the rapturous audience at points – while catchy, twinkly riffs punctuate more upbeat numbers like "The Tide", an older demo reinvented for February's EP All The Things I Never Said.
"There's a Honey" brings things home – this track is what Pale Waves are all about: dreamy, textured synths; cheery, nostalgic guitar from Hugo Silvani and Charlie Wood's bouncy, optimistic bassline.
This, along with the opening track, was produced by The 1975's Matty Healy, and that hand is strongly felt – it's definitely the right time to be making funky, Eighties-inspired indie-pop. The debut album announced for later this year is being produced by Doran, and it will be great to hear Pale Waves branch off and define themselves more.
Tonight though, for all Baron-Gracie's puppet-vogueing and eye-rolling antics, there's plenty of vulnerability there; it comes across as a freshness that the fans clearly can't get enough of.
Join our new commenting forum
Join thought-provoking conversations, follow other Independent readers and see their replies