Rick Astley, Beautiful Life, album review: Secures comeback in satisfying if safe manner
He follows up last year's chart-topper with an inoffensive mix-bag of tracks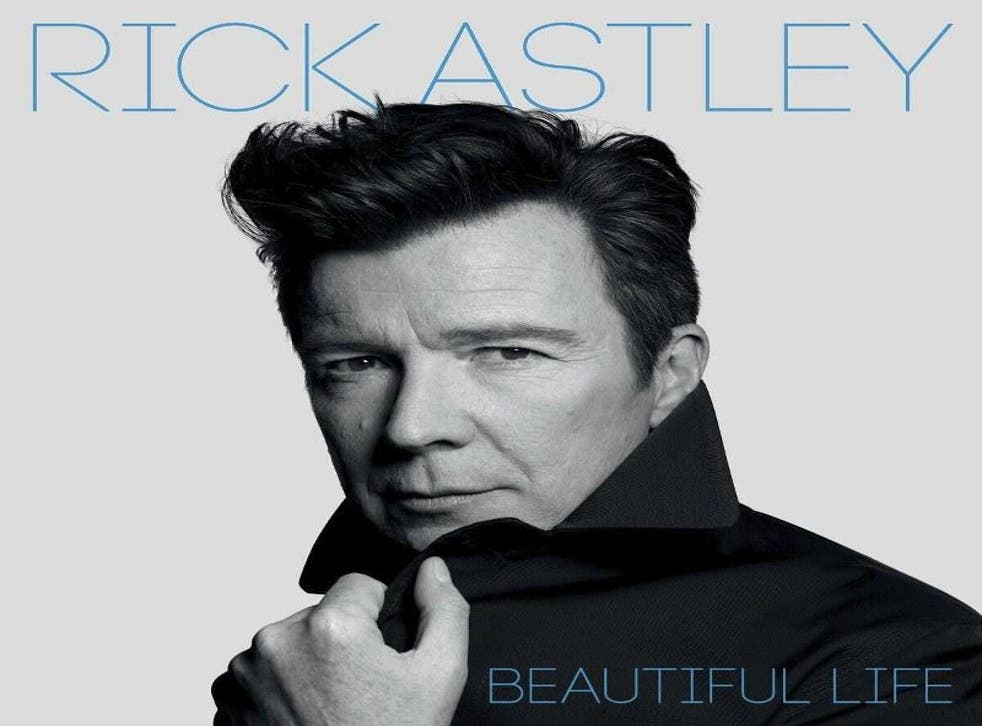 For a musician who enjoyed the peak of his career in the late eighties, the recent feats of Rick Astley seem all the more impressive.
Last year saw him return in a big way. Having released two albums since his comeback (he retired from music in 1993), it was 50 – his first release in a decade – that struck a chord. It shot to the top of the UK albums chart, knocking off music icon Paul Simon; not bad for the source of the internet meme 'rickrolling' – an online bait-and-switch prank, luring unsuspecting users to his "Never Gonna Give You Up" music video under the guise of another clip entirely (Dave Grohl would bring him on stage to 'rickroll' an entire crowd of Foo Fighters fans).
Astley's latest release, Beautiful Life, secures his comeback in a largely satisfying, if safe manner. It's the middle-of-the-road style of music that won't be enjoyed by anybody below a certain age, unless they grew up with parents intent on blasting his back catalogue in cars on family holidays.
With that said, it's also extremely listenable. The title track hammers home the musician's enthusiasm for the soul genre, something he established with his later releases pre-retirement in 1993. "She Makes Me" is a sanguine guilty pleasure, whose lyrics serve no purpose other than getting the song from A to B – but hell, if it does it successfully – while the foot-stomping ditty "Chance to Dance" provides listeners with exactly that.
These opening tracks are a triumvirate of tunes that Astley sadly fails to better. In fact, the record's dip-in quality manifests as it becomes increasingly clear it's essentially an inoffensive mixed bag filled with half-hearted power ballads.
The low point arrives with "Every Corner," the hybrid of an X Factor winner's single and an Ed Sheeran chart-botherer written by Gary Barlow that you'd expect to find hidden away on disc two of a NOW! CD from 2003 (your stance on which, solely depends on how you feel about all of those things).
There are attempts to auto repair: the craftily-composed choruses of "Last Night on Earth" and "Empty Hearts" will have you humming to yourself over breakfast, while "Try" boasts Astley's most affecting vocal, conveying genuine anguish as he sings about dust-ridden hopes and dreams.
Despite its sporadic failings, Beautiful Life is proof that Astley – who writes and performs all 12 songs – was born to make music. The man certainly knows how to compose a tune with self-effacing flair. A family man with one daughter, he pours his personality into these tracks, his likability emanating from your earphones. His delivery at times evokes Elton John, an artist with whom he's previously collaborated with and references on the album closer "The Good Old Days" – a nostalgia-laden highlight in which he describes the place of his birth as being "the music that my brothers and sisters played to me."
It's to Astley's credit that he has re-established himself as more than just the singer of one of the cheesiest eighties pop tunes in existence. He's taken another leap away from his heyday with a record seemingly carried by this idea, as opposed to a desire to commit to anything too glaringly audacious. In this way, Astley seems to ensure the good old days may still be ahead of him.
Join our new commenting forum
Join thought-provoking conversations, follow other Independent readers and see their replies